'Kill the NRA' vandalized billboard pops up in wake of Florida high school shooting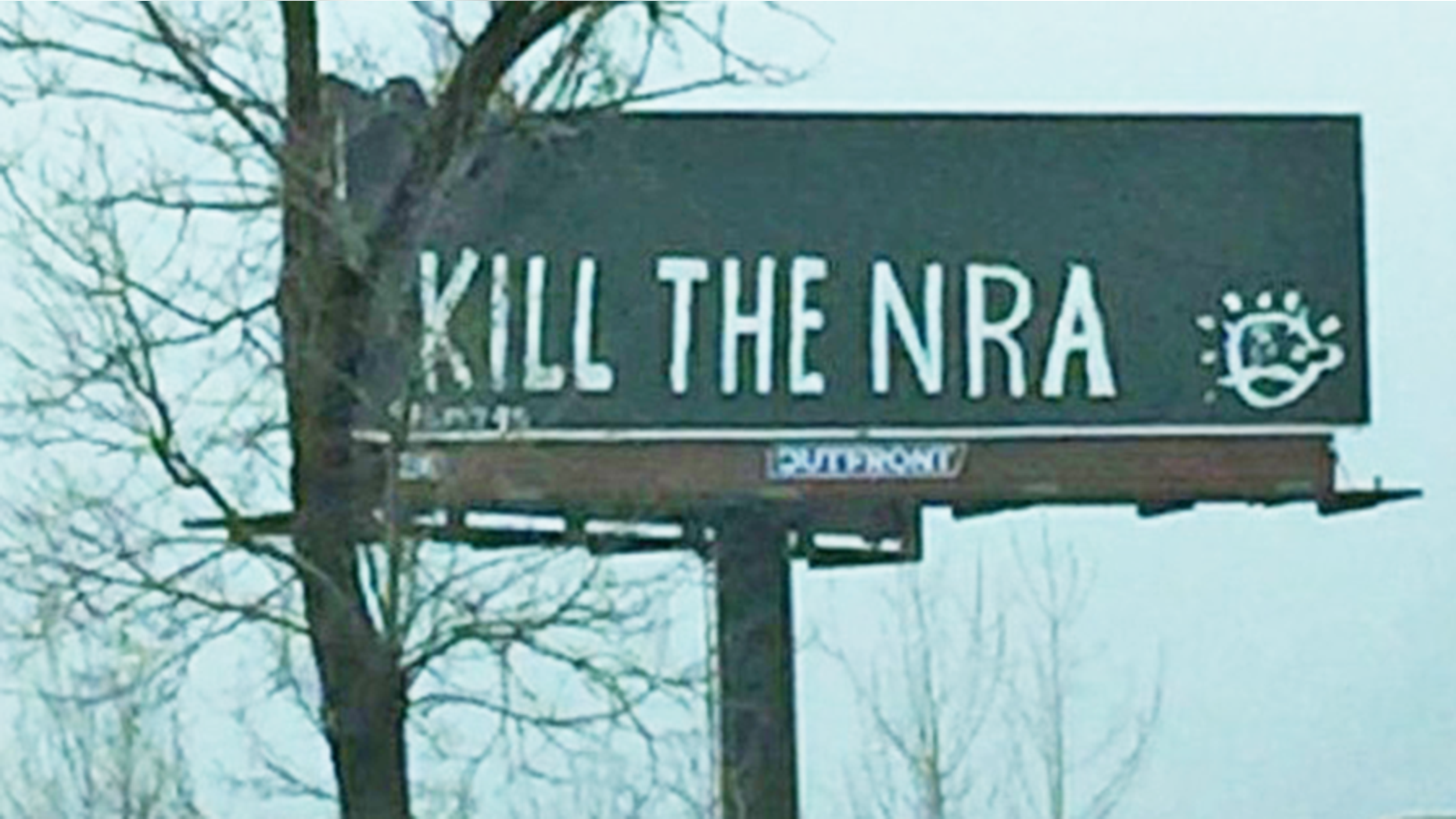 A vandalized billboard with the message "Kill the NRA" has popped up along a major highway in Kentucky following last week's deadly Florida high school shooting, according to images circulated on social media.
The sign on Interstate-65, right outside of Louisville, also says "Resist 45," apparently referencing an anti-Trump Facebook group whose page has since been deleted.
"Here's an image from Kentucky, this morning," the National Rifle Association posted to Facebook, alongside a picture of the billboard. "To all American gun owners, this is a wakeup call. They're coming after us."
OutFront Media, which owns the billboard, did not immediately respond to Fox News' request for comment. It was not clear if the message is still on the billboard.
The debate on gun control has been reignited after the massacre at Marjory Stoneman Douglas High School in Parkland, Fla., which left 17 people dead.
Nikolas Cruz, the shooter, used an AR-15 rifle in the attack and legally purchased several long guns, including an AK-47-style rifle, in the time leading up to it, an official told the Associated Press.
The "Resist 45" message also has been spray painted on other billboards in the Louisville area over the last year, including ones near the Kentucky Exposition Center and University of Louisville campus.
The group, on its Facebook page, had described itself as providing "news about President Donald Trump by the Resistance" and "honest, accurate coverage with a not-so-small tinge of rage," according to the Courier-Journal.