Kentucky woman determined to return American flag found at store to family of fallen soldier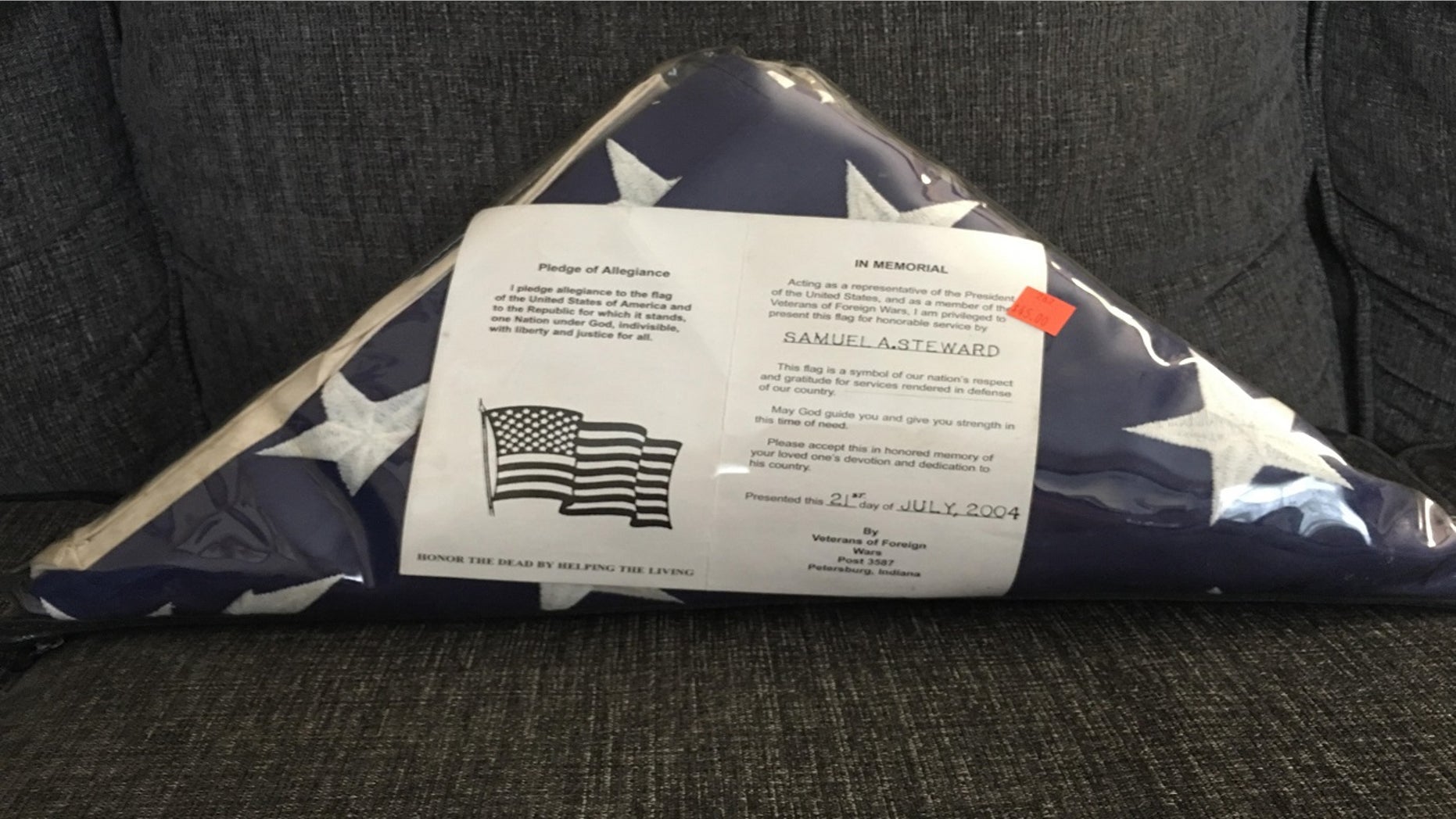 A Kentucky woman wants to bring Old Glory – and a little more – home to a grieving Indiana family.
Katie Marks said she was shopping at a Peddler's Mall store in Bardstown last week when she noticed a folded American flag for sale that was dedicated to fallen veteran Samuel A. Steward.
"This flag is a symbol of our nation's respect and gratitude for services rendered in defense of our country," a paper inside its packaging read, next to a sticker advertising its $45 price. "May God guide you and give you strength in this time of need."
The paper said the flag was presented in July 2004 by a Veterans of Foreign Wars post in Petersburg, Indiana.
On a GoFundMe page, Marks explained that after buying the flag, she was able to track down Steward's nephew – and now is determined to bring it home to him.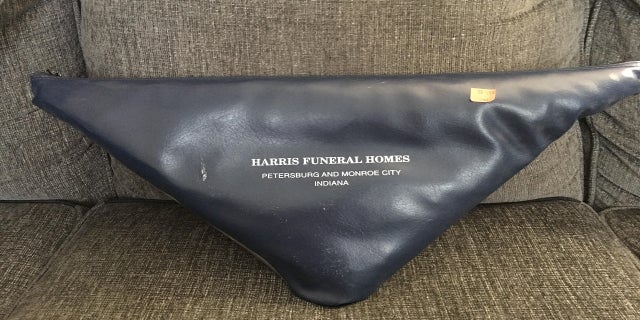 In conversations with him, Marks says the nephew told her that his fiance delivered a stillborn child in April. She eventually returned home from the hospital, but mounting medical bills linked to the birth complications reportedly put the family into financial duress, and forced them to sell a storage unit where the flag was being kept.
"The storage unit was auctioned off and sold, and the Steward family lost countless sentimental possessions," Marks wrote on the page, where she is now trying to raise $1,000 to assist the family.
"As a community, I have faith we can come together for this grieving family who has suffered such great loss, and return Uncle Sam's flag along with a great surprise of financial assistance to ease their burdens," she added.
Marks told Fox News she plans on returning the flag in the next week or two.
"I am also looking into if a veterans group may like to go with us to escort Sam's flag back home," Marks said.
Marks also told WHAS 11 that she found out Steward served in the Army and died when he was 40.
"You almost feel an emotional connection to the name, to the person behind the flag," she added in an interview with the station. "Every soldier deserves to go home."