Kentucky woman accused of shooting boyfriend to give him 'nose job he wanted' convicted of murder again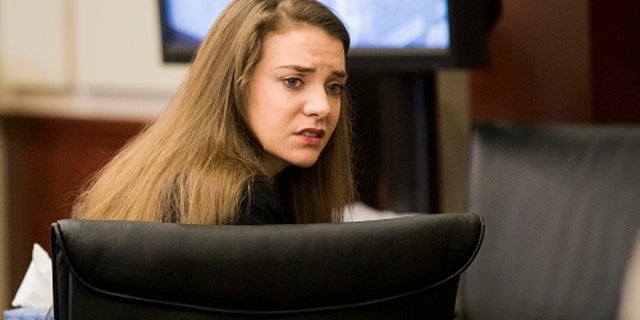 A Kentucky woman who told police she shot her on-again, off-again boyfriend and gave him the "nose job he wanted" has been found guilty in the slaying for the second time.
Shayna Hubers, 27, who argued the shooting was self-defense, was convicted Tuesday of fatally shooting Ryan Poston, 29, in October 2012.
Hubers was first convicted of murder for the slaying in 2015 and sentenced to 40 years, but it was overturned in August 2016 when a juror was discovered to be a convicted felon. Kentucky doesn't allow convicted felons to sit on juries.
3 'EXTREMIST MUSLIM' NEW MEXICO COMPOUND SUSPECTS RELEASED AFTER JUDGE DROPS ALL CHARGES
Hubers has been jailed for about five years and 10 months.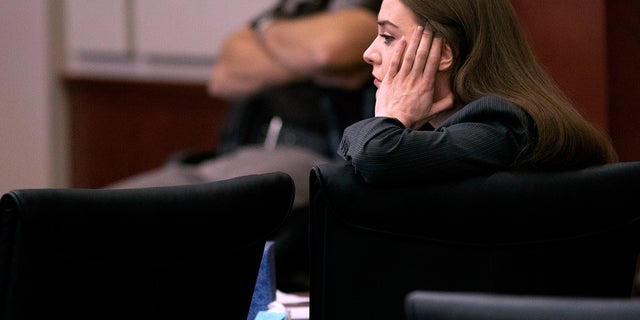 On Wednesday, a jury recommended a life sentence for Hubers a day after she was convicted for a second time, ABC News reported.
Her first chance at parole will be after 20 years, the Cincinnati Enquirer reported.
Poston, a lawyer, was found dead in his home in Highland Heights, Ky. Prosecutors said Poston was planning on breaking up with Hubers on the night of his death. Hubers claimed Poston abused her during their relationship and she shot him in self-defense.
"I killed my boyfriend in self-defense," Hubers told a 911 dispatcher. She claimed they were arguing that night and an altercation occurred.
JENNIFER LAWRENCE, KATE UPTON'S NUDE PHOTO HACKER SENTENCED TO PRISON
"He threw me across the room," Hubers said in the 911 call. "I killed him."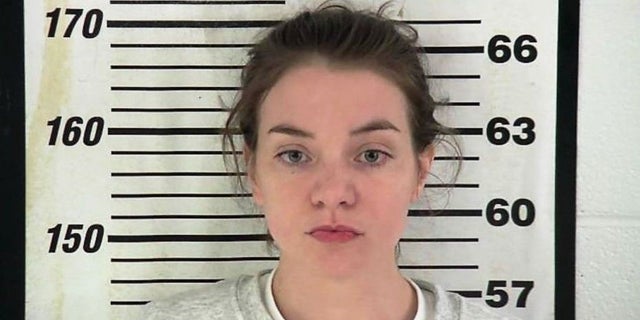 The courtroom was showed footage of Hubers talking to officers from the Highland Heights police station. The video also showed her dancing and she was heard singing "Amazing Grace" and asking if she could call her mother, the Cincinnati Enquirer reported.
"He's very vain. One of our last conversations we had that was good was that he wants to get a nose job," Hubers told police. "And I shot him right here. I gave him his nose job he wanted. I broke it."
The Poston family released a statement to ABC News regarding the jury's decision.
"Those who love Ryan now move forward with the integrity, dignity and kindness that Ryan exemplified throughout his life," the family said. "Today we embrace justice, and yet we do not feel joy. It has been six long and heartbreaking years without our beloved Ryan."
The Associated Press contributed to this report.