Jury finds pharma millionaire's brother responsible for Rebecca Zahau's hanging death
NEWYou can now listen to Fox News articles!
A Southern California civil jury awarded $5 million in damages Wednesday to the family of a woman who was found hanged at a mansion outside San Diego in 2011, determining that the brother of the woman's boyfriend was liable for her death.
Rebecca Zahau, 32, was found dead on July 13, 2011 at the house in Coronado, Calif. Authorities ruled her death a suicide, but Zahau's mother and older sister disagreed, claiming that Adam Shacknai — who called police to report that he had found Zahau's body — struck her on the head, sexually assaulted and strangled her, and then staged the hanging.
"Why did Adam Shacknai brutally murder Rebecca Zahau?" C. Keith Greer, representing the family, asked rhetorically in court Monday. "It's one of the oldest reasons in the world — sex."
In addition to the $5 million in damages, Shacknai also was ordered to pay an additional $167,000 for the loss of financial support she would have provided her mother and siblings.
Jurors haven't yet determined whether to order punitive damages.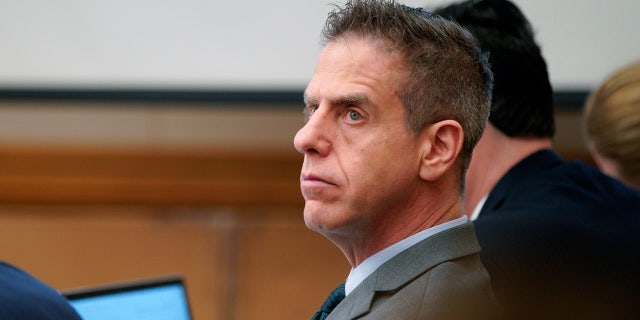 "For years we had to fight to just prove that she didn't commit suicide even though we knew she didn't do it," Mary Zahau-Loehners, Rebecca's sister, said outside the courthouse Wednesday. "She doesn't deserve to be treated the way the [San Diego County] sheriff's department treated her."
Adam Shacknai, now 54, is the brother of pharmaceutical executive Jonah Shacknai, whom Zahau was dating when she died.
Jonah Shacknai testified during the month-long civil trial that it was "inconceivable" that his brother had any involvement in Zahau's death.
Shacknai's attorney argued that there was no evidence tying him to Zahau's death.
"Plaintiffs argue that he's in the vicinity, therefore he must be guilty," Daniel Webb told the jurors, according to the San Diego Union-Tribune. "That's not evidence."
Greer argued that Shacknai wiped away fingerprint and DNA evidence before calling the police.
Late Wednesday, the San Diego County Sheriff's Department said in a statement that it stood by the findings of its investigators and medical examiners that Zahau's death was suicide. But the department added that it was willing to meet with the Zahau family to look at any new evidence that came out of the civil trial.
Zahau was the only adult known to have been present two days before her death when Jonah Shacknai's 6-year-old son, Max, suffered brain injuries in a fall from a staircase. Max died several days later. His death was ruled accidental.
Adam Shacknai had come to California from Memphis, Tenn. after his nephew was injured, and was staying in the mansion's guest house.
Click for more from Fox5SanDiego.com.
The Associated Press contributed to this report.