Jury deliberations begin in 'Fast and Furious' murder trial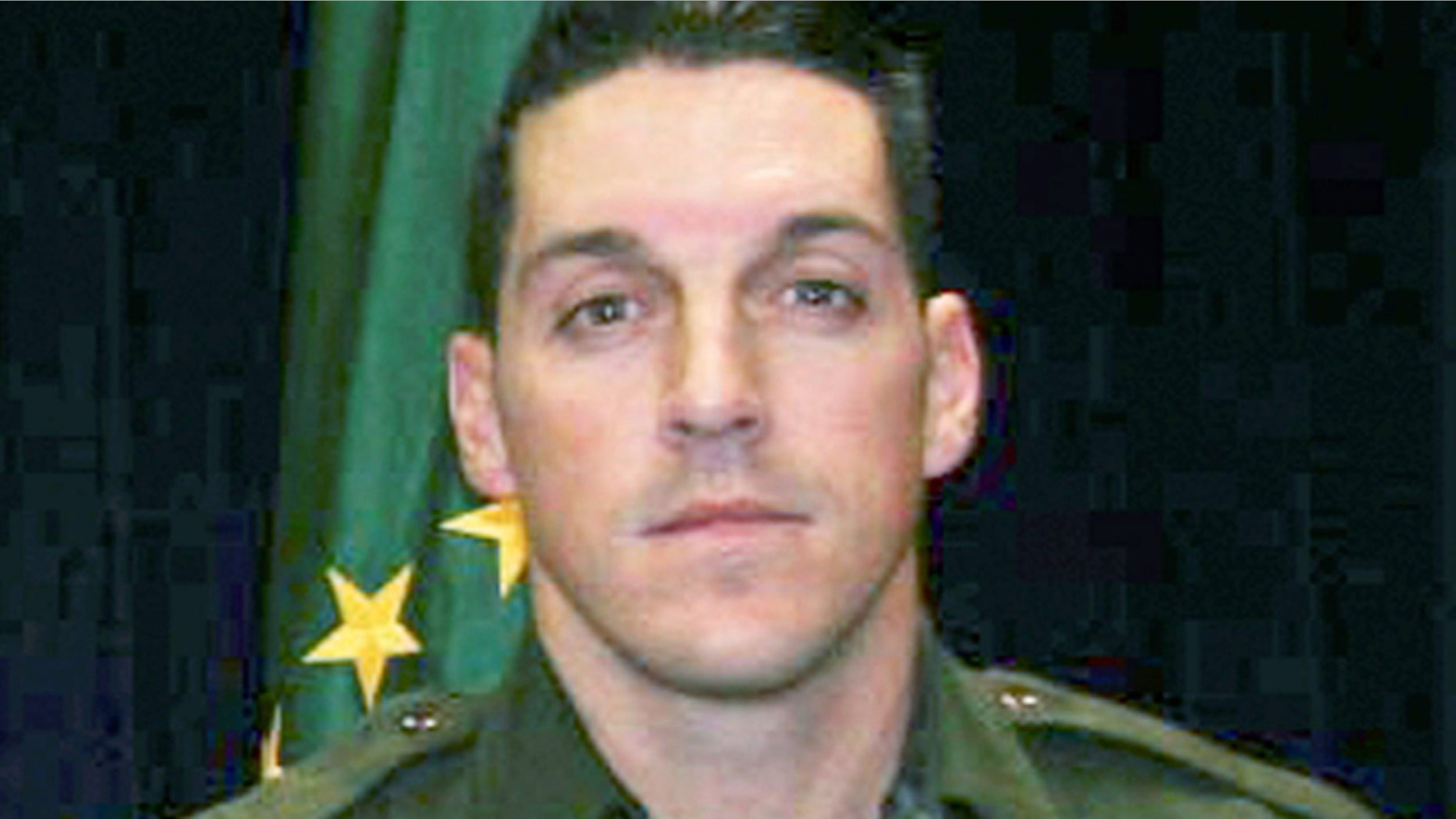 The fate of two Mexican nationals accused of murdering U.S. Border Patrol agent Brian Terry with weapons supplied by the U.S. government is now in the hands of a jury.
Terry's death exposed the government's failed "Operation Fast and Furious," which allowed weapons to be sold illegally to Mexican cartels in hopes of tracking them back to cartel leaders. However, 1400 of the guns disappeared during the operation.
Investigators found two AK47-style weapons that had been lost from the program at the scene of Terry's murder.
The case went to the jury late Wednesday at U.S. District Court in Tucson, Arizona.
Prosecutors say co-defendants Ivan Soto-Barraza and Jesus Leonel Sanchez-Meza were part of a five-man cartel "rip crew" that regularly patrolled a remote part of the Arizona desert for drug smugglers to rob at gunpoint.
Terry was part of a four-man Border Patrol team tasked with finding and arresting cartel members. His fellow agents delivered emotional testimony during the trial, describing how the "rip crew" began firing indiscriminately in their direction after their paths crossed on December 14, 2010.
Border Patrol Agent William Castaño broke down in tears on the stand, testifying about how he tried to administer first aid to a dying Terry. Terry died of a single gunshot wound to his lower back.
The prosecution called 17 witnesses to prove the co-defendants were guilty of nine different charges, including first-degree murder and attempted armed robbery.
According to testimony from former FBI agent Todd Polley, both Sanchez-Meza and Soto-Barraza confessed to being there that night with the intention of robbing drug smugglers in the area at gunpoint. Witness testimony also placed items containing the co-defendants' DNA and fingerprints at the scene of the crime.
During closing arguments, federal prosecutor Todd Robinson said it didn't matter if either one of the defendants actually fired the shot that killed Terry. The defendants' attempt to commit the felony act of armed robbery - and Terry's death as a result of that attempt - meant they are both also guilty of felony murder, he said.
"Agent Terry is dead because these two defendants and their three co-conspirators decided they were going to rob some marijuana smugglers," Robinson said.
During his closing statements, defense attorney Ramiro Flores said Border Patrol agents "provoked" gunfire by firing "less lethal" beanbag rounds in an attempt to stop the men from fleeing.
Flores argued the "rip crew" members mistook the beanbag rounds as lethal fire, and were firing back in self-defense because they believed the Border Patrol agents could have been members of a rival cartel.
"In the middle of the night, they can't determine what direction they're shooting in, let alone who they're shooting at," said Flores.
This was the first trial in connection with Terry's murder. Rip crew member Manuel Osorio Arellanes pled guilty to first-degree murder after being apprehended at the scene of the crime, and was sentenced to 30 years in prison. The other two members of the "rip crew" remain at large.