Judge orders release of Iraq war vet convicted of college student's murder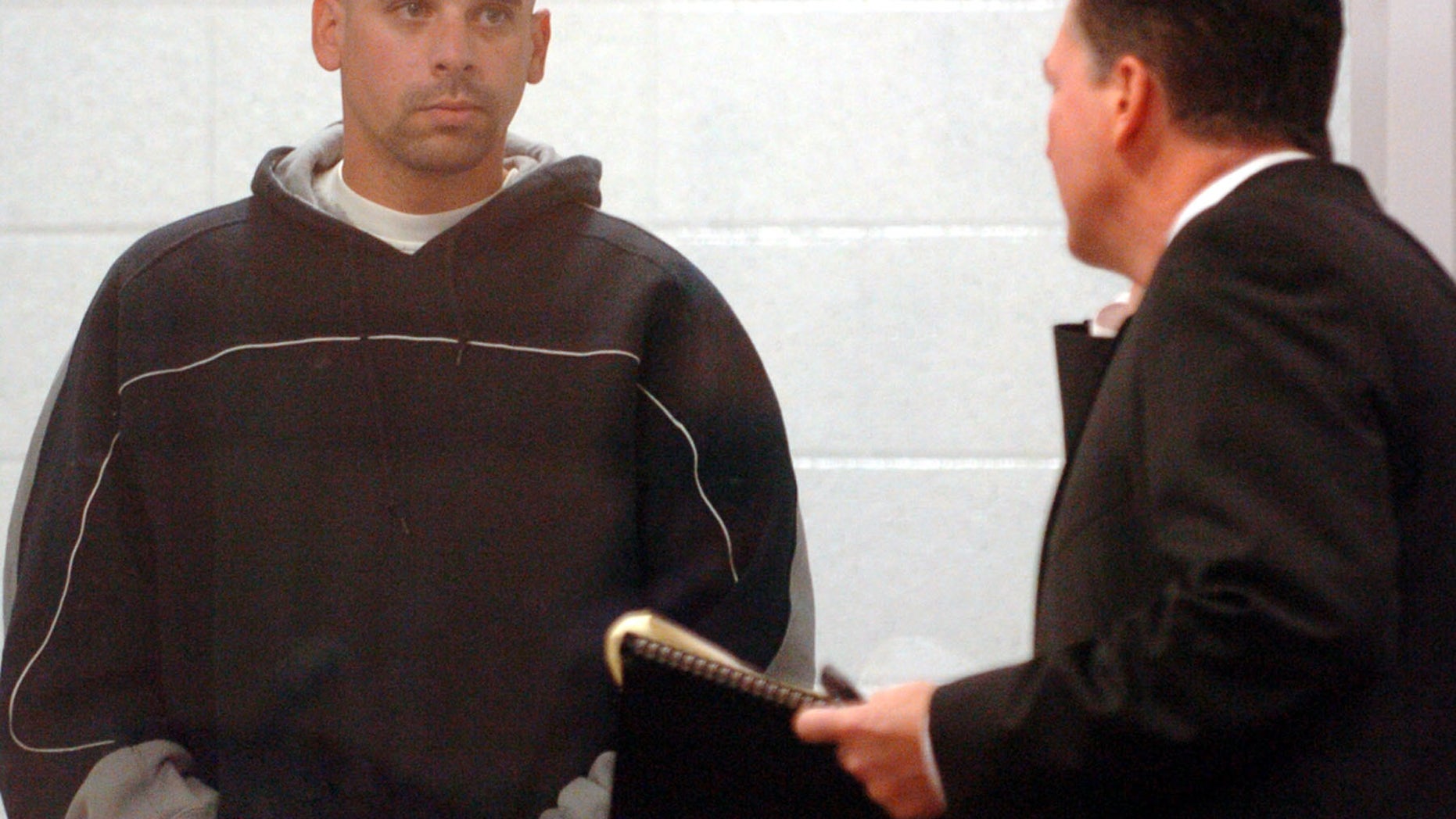 A judge in Los Angeles Thursday ordered a convicted killer freed after prosecutors said they had new doubts that he killed a college student 16 years ago.
Raymond Jennings, a 42-year-old Iraq war veteran, was ordered released on his own recognizance but he'll wear an electronic monitor. He was convicted of second-degree murder in 2009 and sentenced to 40 years to life in state prison.
The Los Angeles County district attorney's office asked for his release as it reinvestigated the February 2000 shooting of 18-year-old Michelle O'Keefe in a park-and-ride lot in Palmdale.
Jennings, a security guard at the time, said he heard gunshots and found the woman in a car. No physical evidence linked Jennings to the crime and he's always maintained his innocence.
"My office has been presented with credible new evidence that brings this conviction into question," District Attorney Jackie Lacey said in a statement Wednesday. The DA's Conviction Review Unit, which formed last year, reopened the murder investigation at the request of Jennings' attorney, Jeffrey Ehrlich.
Only two men were at the scene at the time of the killing.
"They only investigated one man, Ray Jennings. They have finally decided to investigate the other one," Ehrlich said Wednesday. "That reopened investigation has generated new leads that they are actively pursuing."
The DA's office has agreed that if the new investigation finds nothing tying Jennings to the killing, in 60 days prosecutors will agree to have the court throw out his conviction, Ehrlich said.
Ehrlich said he was unsure whether Jennings was aware of the decision, but he has always proclaimed his innocence. "He's been in prison for 11 years. It has been remarkable about how resilient he has been," Ehrlich said.
O'Keefe, a student at Antelope Valley College, had returned from Los Angeles where she had worked as an extra in a music video. She was shot several times.
Jennings, an Iraq War veteran with no criminal history who was studying to become a U.S. marshal, said he was 400 feet away when he saw O'Keefe's car rolling backward and heard gunshots but said he never saw any attacker.
After two previous trials ended in deadlocked juries, Jennings was convicted of second-degree murder.
Members of O'Keefe's family were on hand when Jennings was sentenced in 2010.
"I sit here as an innocent man," Jennings told them, adding that "as Christ as my Lord and savior, I will stand before God and this is one sin that I will not be judged for."
The Associated Press contributed to this report.