Judge delays trial of missing Iowa girl's father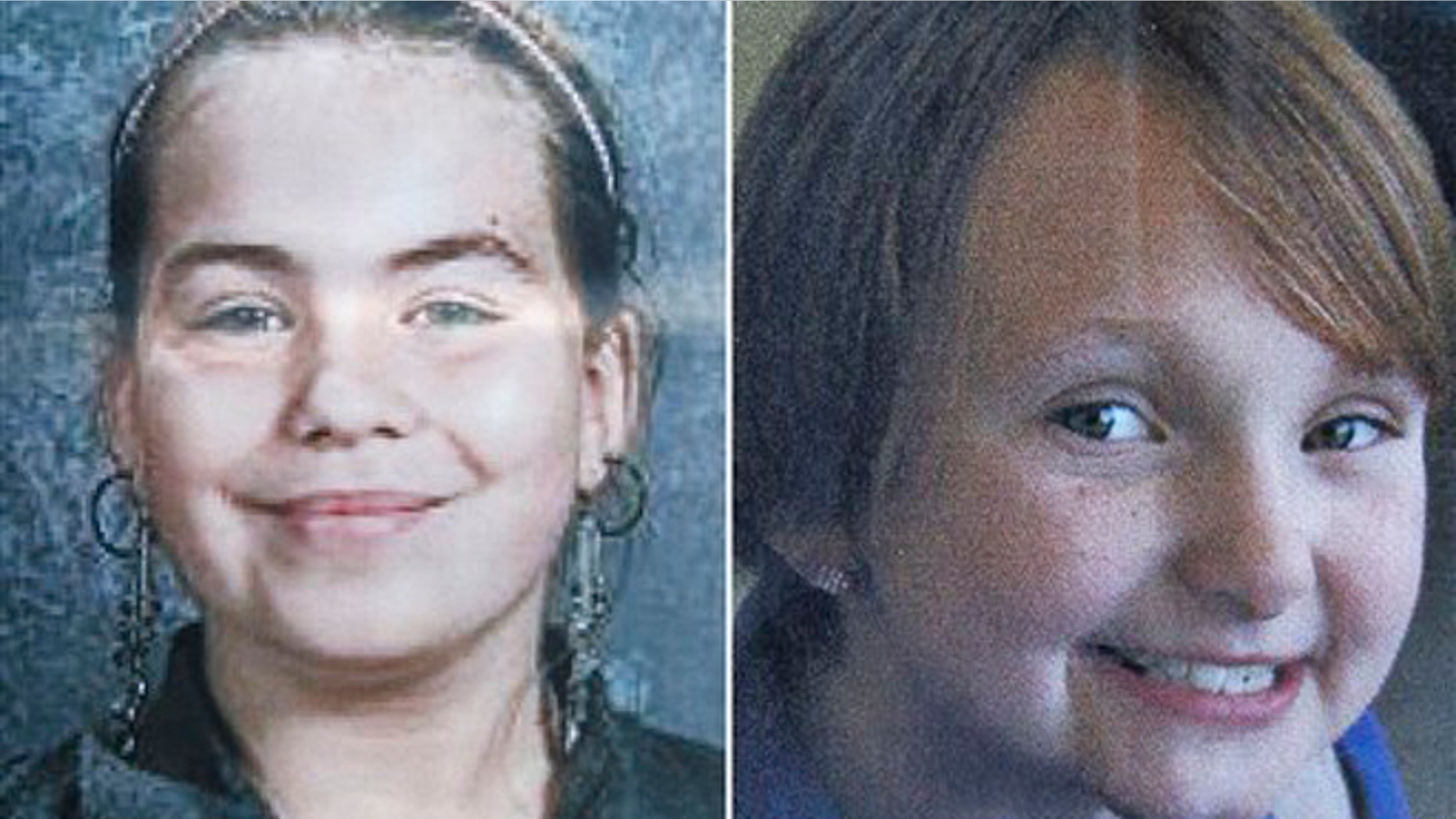 WATERLOO, Iowa – A judge on Friday delayed trials in four drug and domestic abuse cases pending against the father of one of two missing Iowa cousins, saying the two-week search for the girls had made it difficult for him to focus on preparing a defense.
Daniel Morrissey could have been ordered to stand trial as early as Tuesday in the cases, which charge him with assaulting his estranged wife and possessing, making and delivering methamphetamine and carry the possibility of decades in prison. But Judge Andrea Dryer agreed to Morrissey's request for a delay, tentatively scheduling the cases for trial Aug. 28.
"I can understand why recent events may have had your mind and attention on matters other than preparing for trial with your attorney," Dryer told Morrissey during a brief hearing at the Black Hawk County Courthouse in Waterloo. But she warned him he faces "very serious charges" and needs to be ready for trial in a month.
Morrissey is the father of 10-year-old Lyric Cook, who went missing July 13 with her 8-year-old cousin Elizabeth Collins after leaving to ride bikes in Evansdale, just miles from Waterloo. He has come under intense scrutiny from law enforcement officials because of his ties to the region's methamphetamine trade, but authorities have said he is not considered a suspect.
Morrissey's mother-in-law, Wylma Cook, said Morrissey had been giving investigators information on other methamphetamine makers in recent months to shave time off his own possible sentence.
"Dan `narc-ed' on a bunch of people," Cook said, using a slang term for telling police about other drug users and dealers. "Everybody knows that."
Cook said Morrissey had been expected to accept a plea agreement July 12, the day before the girls vanished, but decided not to do so because he was not ready to go jail. She said prosecutors had shaved his sentence from more than 45 years to 30 years and then to 10 years, with a mandatory five years behind bars, because of his cooperation.
Prosecutor Brad Walz, who did not object to the delay in Morrissey's trials, has repeatedly declined comment on Morrissey's plea negotiations.
Cook said "it's possible" her son-in-law made an enemy through his cooperation with police, and she said investigators are scrutinizing Morrissey's associates as they search for the girls. He recently met with them to allow them to go through all the contacts in his phone, Cook said.
Black Hawk County Sheriff Tony Thompson said Friday that investigators were casting a wide net as they chase leads in the case. His agency is working jointly with the Iowa Division of Criminal Investigation and the FBI.
"We're not ruling anything out with regard to the investigation, to include Daniel Morrissey's criminal history, his known associates, any prior or future criminal activities," he said. "We're not ruling out any of those."
FBI spokeswoman Sandy Breault said investigators were aware of Morrissey's plea negotiations but that she could not comment on their significance.
Morrissey left the courthouse Friday without talking to reporters, walking past a missing poster featuring the girls' photographs. He walked into a parole office across the street, where agents are supervising him ahead of his pending trial. His defense attorney, Kevin Schoeberl, declined comment.
Morrissey's most recent legal troubles began last July, when records show he was pulled over in Waterloo and found to be in possession of baggies of methamphetamine and marijuana. The next month, he was arrested and charged with domestic abuse after police said he threw Lyric's mother, Misty Morrissey, to the ground, smashed her face into the floor, put his knee over her neck so she could barely breathe, and broke her finger.
In October, officers found Morrissey hiding in the porch of a vacant house and found additional drugs, including meth he said he was about to deliver, according to a criminal complaint. In December, police served a warrant at Morrissey's home in Waterloo and found meth-making materials such as lithium batteries and fuel. Morrissey and another man were charged with conspiracy to manufacture methamphetamines.
Morrissey's court appearance Friday came hours after one of the girls' uncles, Jeremiah Cook of Waterloo, was hospitalized following an apparent overdose. Cook, 32, had been very close to the girls and was having trouble eating and sleeping since they disappeared, his mother, Wylma Cook, said.
She said Jeremiah was recovering in a Waterloo hospital and was expected to be okay.
"It all took a toll on him," Wylma Cook said. "My grandchildren were his prize possessions. He loved the children, and he's a very soft-hearted person."
  Thompson, the sheriff, said the overdos