Josh Powell's family backs away from decision to bury killer near sons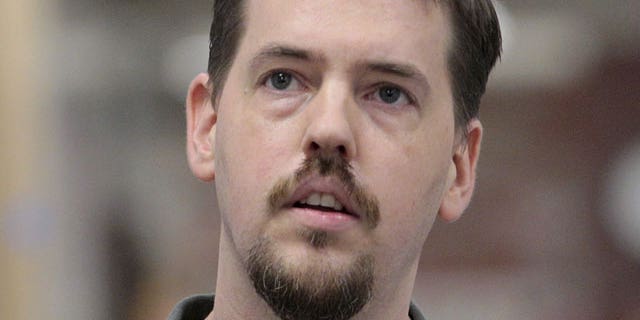 NEWYou can now listen to Fox News articles!
SEATTLE – Just hours after two Washington police officers bought cemetery plots next to two boys to prevent their killer father Josh Powell from being buried near them, the killer's family announced that his body will not be placed in the same cemetery as the boys.
Attorney Steve Downing said he was informed by Josh Powell's estranged sister, Jennifer Graves, that her mother would put out a statement Thursday announcing the decision.
Downing represents Charles and Judy Cox, the parents of Josh Powell's missing wife, Susan Powell.
The Coxes had threatened to move the boys' casket if Josh Powell were interred nearby.
Josh Powell's relatives had visited the Woodbine Cemetery and initially selected a plot near where 7-year-old Charlie and 5-year-old Braden Powell are buried.
The decision set off a barrage of public anger and prompted two Washington police officers to intervene and buy surrounding plots.
"The bottom line is, Josh Powell will not be near those two boys," Pierce County Sheriff's Sgt. Ed Troyer told Seattle-based radio station KIRO-FM on Wednesday.
Troyer and Sheriff Paul Pastor used their own money and dipped into funds from Crime Stoppers Tacoma-Pierce County to pay for plots two and four at Woodbine Cemetery in Puyallup, Wash.
Pastor told FoxNews.com that it was "a good idea" that Josh Powell's family decided to bury him elsewhere.
"It was completely unacceptable that the killer be buried right next to his victims," he said.
The police officers said they weren't "too worried" about the nearly $5,000 price tag and encouraged the public to donate to the Crime Stoppers fund. Poster reportedly said he will personally send thank-you notes to anyone who contributes.
Powell is believed to have attacked his two sons with a hatchet before setting off an explosion at the house earlier this month.
Troyer went on to say that if the boys' mother Susan – who vanished in December 2009, with her husband named a person of interest in the case – is found dead, she could be buried in one of the two plots next to her sons.
Anne Bremmer, an attorney for Susan's parents, praised the police officers' initiative and reaffirmed the importance of keeping Powell away from his sons.
"It's so important to stand up for what's right here and not let Josh Powell anywhere near those boys that he murdered, that he coaxed in there, and that he said 'I have a surprise for you,'" she said, according to MyNorthwest.com. "Well here's a surprise for his family: you can't do this anymore. You can't make every day worse than the last for this family and those boys."
Meanwhile, Josh Powell's jailed father filed court papers saying he would not cooperate with investigations being conducted by law enforcement agencies, The Salt Lake Tribune reported.
In the one-page filing, Steven Powell asserted his right to remain silent and said he "does not wish to discuss or make statements of any kind regarding any subject matter, including, but not limited to, statements pertaining to any alleged or suspected criminal activity."
Josh Powell was a person of interest in the disappearance of his wife, although he had always maintained she vanished after he took their sons on a midnight camping trip in freezing weather in the Utah desert.
This month police named Steven Powell -- behind bars while the subject of a child porn investigation -- a person of interest in the case, saying he may have information on Susan Powell's disappearance.
Click here to read more from MyNorthWest.com
FoxNews.com's Edmund DeMarche, Newscore and the Associated Press contributed to this report.