John Lennon's killer says he's sorry for being an 'idiot'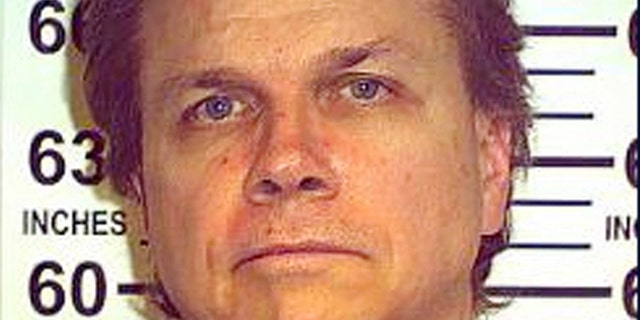 BUFFALO, N.Y. – John Lennon's imprisoned killer says he still gets letters about the pain he caused in his pursuit of notoriety nearly 34 years ago.
"I am sorry for causing that type of pain," Mark David Chapman told a parole board last week, according to a transcript released Wednesday. "I am sorry for being such an idiot and choosing the wrong way for glory."
It was Chapman's eighth appearance before a parole board. In again denying his release, the three-member panel said it would "so deprecate the serious nature of the crime as to undermine respect for the law."
Chapman fired five shots on Dec. 8, 1980, outside the Dakota apartment house where Lennon lived on Manhattan's Upper West Side, striking the ex-Beatle four times. After pleading guilty to second-degree murder, Chapman was sentenced in 1981 to 20 years to life in prison.
Last week, he told the parole board members that he would understand if they denied him release based solely on the number of people he hurt.
"Many, many people loved him. He was a great and talented man and they are still hurting," Chapman, 59, said. "I get letters so that's a major factor. It's not a regular crime."
Chapman, who is at the Wende Correctional Facility, east of Buffalo, can try again for release in two years.