Joaquin 'El Chapo' Guzman returns to court in drug case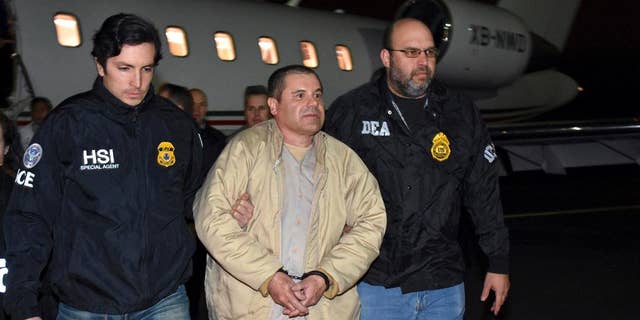 NEW YORK – Mexican drug lord Joaquin "El Chapo" Guzman (wah-KEEN' ehl CHAH-pho gooz-MAHN') returns to a Brooklyn courtroom as his lawyers fight to relieve restrictive jail conditions.
The 59-year-old defendant famous for twice escaping from prison in Mexico lost his bid Thursday to be allowed in the general inmate population and receive visitors. He returns to court Friday.
Federal Judge Brian Cogan said the U.S. government could apply tough jail conditions on a man who escaped once through a mile-long tunnel stretching from the shower in his cell. He relaxed Special Administrative Measures enough for Guzman to communicate with his wife through written questions and answers.
Guzman was brought to the U.S. in January to face charges that he oversaw a multi-billion dollar international drug trafficking operation responsible for murders and kidnappings.