James Holmes trial: Victims' relatives speak during final sentencing phase
Family members of the 12 people killed by James Holmes took the stand Tuesday as the sentencing portion of the convicted Colorado movie theater shooter entered its third and final phase.
Widows, mothers, sisters, fathers, grandfathers and ex-husbands of the dead spoke to the jury deciding if Holmes will live or die.
"The case for death is only going to get stronger from this point forward"
Tom Sullivan described to jurors how his family looks for the very spot in the movie theater where his son Alex was killed while celebrating his 27th birthday and first wedding anniversary.
"We go up and we sit in Alex's row, and we're sitting in row 12, and we leave seat 12 open for Alex," Sullivan said. "We sit next to him."
Sullivan also spoke about searching for his son after the shooting, and even begging media at the shooting scene to help him by showing a photo be printed out.
"I can't find him, I don't know here he is, I said, please help me! It's his birthday for God sakes," he recalled to jurors on the witness stand.
The sister of a 23-year-old community college student killed in the Colorado theater shooting says the attack turned her into an only child, left her parents struggling with depression and anger, and kept her away from the movies.
Amanda Medek testified Tuesday that her loving younger sister, Micayla Medek, was her "grounding force." She says she selfishly misses having someone to talk to who knows her like only a sister could.
Her sister was killed on their grandmother's birthday. Medek says the family is still close and celebrates each other's lives but says celebrations are dulled and limited.
Medek's testimony came as prosecutors made their final push to have gunman James Holmes sentenced to death. It's the first time relatives of the 12 people killed have taken the stand.
Jurors unanimously agreed Monday that the death penalty should remain an option for Holmes. They must now resolve if he will be sentenced to death by lethal injection or spend the rest of his life in prison.
"The case for death is only going to get stronger from this point forward," said Denver attorney and former prosecutor Craig Silverman. "This jury is not going to want to disappoint the families of these victims. ... I'd be very surprised if the verdict was anything other than death."
The same jury swiftly rejected Holmes' insanity defense, deciding he was capable of telling right from wrong when he carried out the theater attack in the Denver suburb of Aurora on July 20, 2012, during a Batman movie. Their quick decision Monday also bodes well for prosecutors, Silverman said.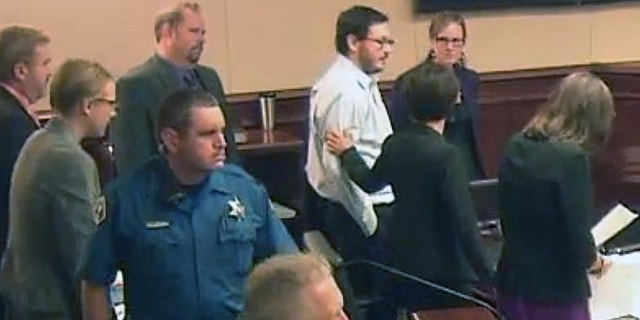 Other legal experts said there's no way to predict the final decision by the nine women and three men who already convicted Holmes of murdering 12 people and trying to kill 70 others.
In Monday's preliminary verdict, jurors found simply that Holmes' mental problems and the portrait his attorneys painted of a kinder, gentler younger man did not outweigh the horrors of his calculated attack on defenseless moviegoers.
This final stage can be more challenging for each juror. To choose capital punishment, they must be unanimous, said another Denver defense attorney, Karen Steinhauser.
"When jurors have to decide if life or death is an appropriate sentence, nothing should be taken as a given," she said. "It's not over yet."
Fox News' Jennifer Girdon and the Associated Press contributed to this report.