Islamist gunman in Tennessee attack on Marines was once aspiring cage fighter
Before he gunned down four Marines at a Chattanooga military training facility, Muhammad Youssef Abdulazeez quenched his thirst for violence in the ring.
Long before the 24-year-old carried out Thursday's deadly attack, Abdulazeez trained in mixed martial arts at the Chattanooga Fight Factory, and even fought in at least one match in 2009, a spirited, no-holds-barred contest in the Camp Jordan Arena, in East Ridge, Tenn., against a competitor named Timmy Hall. Abdulazeez, a wrestler while at Red Bank High School in Chattanooga, worked out as often as five days a week, and enjoyed watching MMA fights on television with pals.
"You could see he was trying to become more Americanized,"  Scott Schrader, the gym's owner and Abdulazeez's trainer, told USA Today. "But his family disapproved."
"You could see he was trying to become more Americanized."
A wrestling coach at Red Bank told news website Vocativ that he knew Abdulazeez and that he seemed like a regular high school kid. Reich did not coach Abdulazeez—he started working at the school the year after he graduated.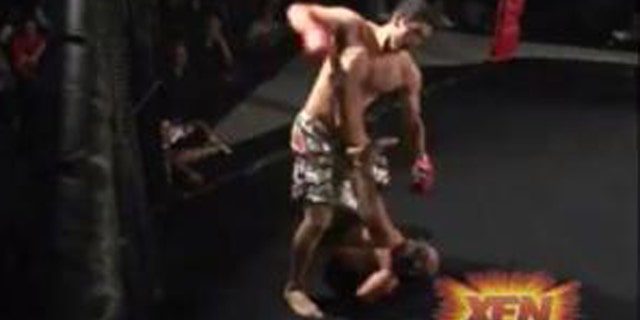 Even as the Kuwaiti-born Abdulazeez trained for fights, his Muslim faith was front and center, according to Schrader, who told USA Today Abdulazeez would interrupt his workout, lay out his prayer rug and perform evening prayers in the gym office.
Abdulazeez continued to train and fight, taking part in the 2010 North American Grappling Championships in Atlanta, where he reportedly won a silver medal in the sport, which incorporates wrestling and martial arts, but does not allow punches or kicks. Months later, at a mixed martial arts fight, Abdulazeez's disapproving father, Youssuf Abdulazeez, was waiting ringside for him after his match, and angrily berated his son.
"He was really furious," Schrader told the newspaper.