Is the Austin Bomber showing shades of the Unabomber?
A fifth explosion in a series of Texas bombings that began March 2 continues to put the state on edge, and now comparisons are being made to another serial bomber from more than two decades ago – The Unabomber — as investigators try to figure out the motives of the unknown suspect.
A March 18 explosion, the fourth out of five that have occurred in the Austin and San Antonio areas, signaled to investigators a stepped-up level of sophistication in the attacks. Unlike the previous bombings, which involved packages left on doorsteps, the bomb that went off March 18 was placed near a hiking trail and had a thin translucent tripwire, like fishing line. Two people have died in the explosions and four others have been injured.
The bombs used in Texas are hidden in parcels, similar to devices made by the Unabomber.
According to the Washington Post, sending bombs in the mail was the method of choice for Ted Kaczynski, tagged the Unabomber, whose parcel's exploded in the faces of unsuspecting recipients over a period of 17 years until his arrest in 1996.
Randall Rogan, a Wake Forest University professor who is an expert on forensic linguistic analysis and worked with the FBI on the Unabomber case, says that as time passes it's likely the person or people behind the explosions will seek more than just the thrill of the crimes themselves. Rogan says the perpetrator will desire more recognition, something that could drive them to make contact with police or release some sort of communique or manifesto. He said the new complexity of the fourth bombing might suggest it is a test for something even bigger.
"This is an increase and expansion of sophistication and most likely a trial run for something to come in the future," Rogan said.
On March 19, authorities in Austin made a public plea with whomever is behind the blasts, and the city's police chief, Brian Manley, promised to listen to the bomber and attempt to understand the person's motive.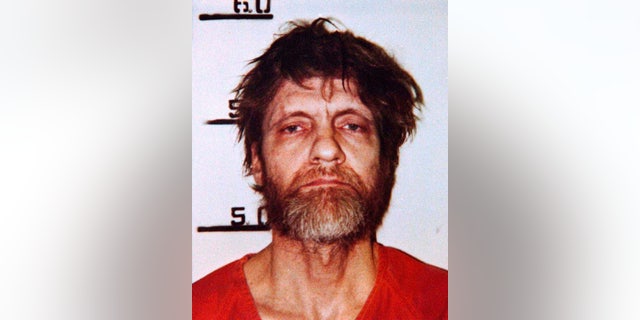 Rogan says the tactic may be a bad move.
"It puts law enforcement and police in a down power dynamic and instills power on the person," he said. "It gives (perpetrators) a sense of satisfaction, of pride, of accomplishment, that they are in charge."
Other profilers believe that the Austin suspect is displaying, through their actions, behavior that is simply to attract attention and that every move made thus far is deliberate.
"This person is displaying a histrionic personality," Jim Kenney, a former FBI profiler and special agent, said to Fox News. "This person is intelligent, focused and manipulative. A player. A catch-me-if-you-can type."
In the Unabomber case, targets were people who had a hand in technological advancements, which included geneticists, engineering professors at various University of California campuses, computer stores in Sacramento and Salt Lake City and even the cargo hold of an airplane, according to the Washington Post. Kaczynski's choice of targets is what led investigators back then to use the acronym UNABOM (UNiversity and Airline BOMber) to identify him.
But the profiling didn't provide much in helping to uncover his identity. It wasn't until his Manifesto was published in 1995 when Kaczynski wrote a letter to the Washington Post and the New York Times demanding that they print his 35,000-word diatribe.
It was the Unabomber's brother, David Kaczynski, who provided the first break in the manhunt after he recognized similarities between points made in the manifesto and other letters sent by his brother to multiple newspapers in the past.
Authorities in Austin are hoping to get a complete profile of their suspect.
Mary Ellen O'Toole, a retired FBI agent and profiler who worked on numerous bombing cases, including the Unabomber, and now heads the forensic science program at George Mason University, said because bombs require so many components, they increase the chance that whoever built it could leave a trace of themselves behind.
"They're looking to see if they can determine a signature for the bomber," she said of investigators.
"They're looking to see if they can determine a signature for the bomber."
O'Toole said it's impossible to build a nuanced profile of the killer without all the evidence, but that bombers share some characteristics. They are willing to forsake some control in their mayhem since they are leaving a device that might not reach its intended target. They enjoy the risk of it — not just the danger of building a bomb, but also of transporting it to neighborhoods where people live and they could easily be caught. And because the bombings have continued, they likely feel no remorse and are prepared to do it again.
"If this bomber is being motivated, in part, by the sense of power and control that he has holding the city of Austin in a state of fear, and depending how addictive that feeling is," she said, "that can be a strong contributor to his doing it again and not waiting a long period of time."
The Associated Press contributed to this story.