Iran dumps chess champ who won't wear hijab, now she's on US team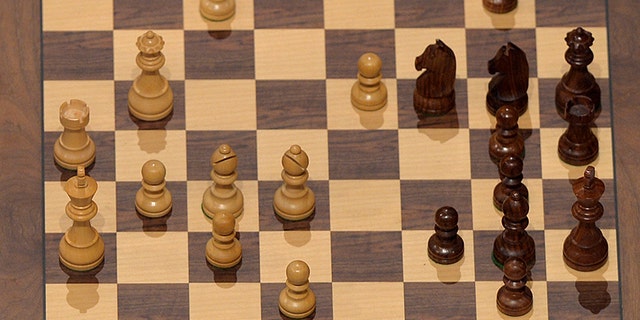 NEWYou can now listen to Fox News articles!
The teenage Iranian chess master banned for not wearing an Islamic headscarf during a competition has moved her queen to the U.S. team.
Dorsa Derakhshani, 19 and an international champ, ran afoul of Iran's hijab rule at the Tradewise Gibraltar Chess Festival on the British territory earlier this year. She has joined the U.S. Chess Federation, according to the Iranian news agency.
After the tournament, in which the teen finished 118 out of 225, the head of the Iranian Chess Federation, Merhdad Pahlevanzadeh, told reporters that Derakhshani was expelled from the team. Her younger brother, Borna, also was kicked off the team for playing against an Israeli at the tournament, in violation of Iran's rule forbidding competing against nationals from Israel.
"As a first step, these two will be denied entry to all tournaments taking place in Iran, and, in the name of Iran, they will no longer be allowed the opportunity to be present on the national team," Pahlevanzadeh was quoted as saying to Fars News Agency earlier this year. "Unfortunately, what shouldn't have happened has happened. Our national interests have priority over everything. We're considering measures that will prevent similar incidents from taking place in future tournaments."
The Islamic Republic of Iran has required women to wear a hijab in public since 1979 when the Ayatollah Khomeini transformed the nation along religious lines.
In an interview with WBUR, an NPR station in Boston, Derakhshani said she was most upset over the Iranian chess officials' treatment of her brother.
"I didn't have any problems for myself because I was not living in the country, but somehow I felt that it was very unfair and cruel," she said. "They should not assume that a 14-year-old would know what's the right thing to do."
Derakhshani had moved to Barcelona from Tehran in 2015. In July she moved to the U.S. and is playing chess for St. Louis University.
She joined the U.S. Chess Federation last month. That federation is the official governing organization for U.S. chess players with more than 85,000 members and 2,000 affiliated clubs.
Her teammate on the U.S. team is Nazi Paikidze, who boycotted the world championship tournament in Iran in February to protest the hijab policy.
"Some consider a hijab part of culture," Russia-born Paikidze said via social media, according to The Washington Post. "But, I know that a lot of Iranian women are bravely protesting this forced law daily and risking a lot by doing so. That's why I will NOT wear a hijab and support women's oppression."
Bill Warner, founder of the Center for the Study of Political Islam (CSPI), says the refusal to wear the hijab "is a distinct statement" against the subjugation of women.
"It's a banner of sharia," Warner told Fox News Tuesday. "The hijab implies sharia. Have you seen a man in a hijab or burka?"