Iowa Safety Drill Portrays Mock Shooter as 'Anti-Immigration' Pro-Gun Student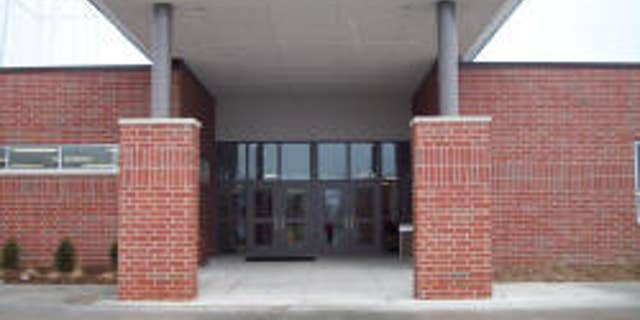 An emergency drill set to take place in an Iowa school Saturday is drawing outrage after organizers revealed the mock scenario involves an "anti-immigration" pro-gun student shooting dozens of students in a racially-motivated shooting spree.
Operation Closed Campus is designed to ensure school officials, emergency responders and support organizations are prepared in the event they face a school shooting, according to the Pottawattamie County Emergency Management Agency.
The agency, along with the Homeland Security Exercise and Evaluation Program, distributed an exercise plan Wednesday to detail exactly how the drill -- to be held at Treynor High School and involving roughly 300 people, local police, hospitals and the Red Cross -- would be carried out.
Along with logistics, the exercise plan also details the fictitious backstory behind the mock shootings, which begins with the premise:
"In the past 6 months, the City of Treynor and Treynor Community School District has received a significant influx of minority residents," causing "controversy regarding national immigration policies as well as racial tensions with a few embedded, typically silent, white supremacy affiliates."
Based on those tensions, a white 18-year-old high school senior who "has been seen with anti-immigration demonstrators" and whose family "is known to be firearm enthusiasts, if not fanatics" starts a fight with a group of minority students "blurting racial slurs and that he is tired of them moving in and stealing jobs and money from Americans" then "pulls a handgun from his waistband, shooting one of the minority students."
A 17-year-old friend of the shooter then joins him in "firing upon anyone in their path and chasing down anyone who is against their ill-perceived stand," the plan says.
Critics say organizers are clearly using the drill as a way to portray gun owners and opponents of illegal immigration as terrorists.
"I believe it's politically motivated, it's wrong and it's a slap in the fact to any person that loves our country and is concerned about our border security," Robert Ussery, state director of Iowa Minutemen, a group against illegal immigration, told FoxNews.com. "We're going to contact our legislators to put a stop to this."
Kevin Elwood, superintendent of Treynor Community Schools, told FoxNews.com he started receiving complaints from all over the Midwest after the plan went out.
"I'm getting a few emails today saying, 'Are you crazy? Are you really doing this in school?'" Elwood said Thursday.
Elwood said he was as surprised as anyone to see the scenario in the Exercise Plan.
"It hadn't been discussed at any previous meetings leading up to this event or any of the planning sessions we've had," he said.
In a follow-up memo distributed Wednesday afternoon, Doug Reed, the lead exercise planner for the county's Emergency Management Agency, said the scenario was only constructed for the purpose of securing Department of Homeland Security Grant funding, which requires the drill simulate a terrorism scenario.
"This scenario and supporting suspect profiles are only in the plan in order to define this FICTITIOUS INCIDENT as a domestic terrorism event and to provide simulated intelligence that responding law enforcement would want and/or eventually request during the event," Reed wrote. "There will be NO role-playing of racist protests, slander or hate crimes during the actual exercise … the only thing being exercised is the RESPONSE to a shooting, we are not exercising events leading up to the shooting."
Reed added that the exercise and scenario have "nothing to do" with the continued political debate over immigration laws.
"There is no political party that was or is in charge of planning this exercise," he said. "This exercise has nothing to do with intimidating or preventing any American citizen their rights or liberties."
But Larry Pratt, Executive Director of Gun Owners of America, said it "bothers" him even more that the federal government would encourage that kind of a scenario.
"They ought to be pushing for making it so that people who have concealed carry permits -- maybe teachers, principles, janitors -- can be armed," Pratt told FoxNews.com. "Right now this would be a terribly inviting target because schools are -- stupidly -- a criminal-friendly zone and nobody would legally be able to protect themselves if something his horrendous were to happen."
The Department of Homeland Security did not respond to requests for comment.
Elwood said he hopes the controversy surrounding the Exercise Scenario doesn't compromise the exercise itself.
"We're excited about this drill," he said. "We hope it's not ruined by this one little one page-and-a-half that describes a scenario that really doesn't apply to anything we're doing."
Eva Fisher, an administrative assistant at the Emergency Management Agency, said the drill's organizers were on a conference call Friday morning, but that she believed it was still set to take place as scheduled.