Inmate: No bodies 'I know of' at dig site for missing girls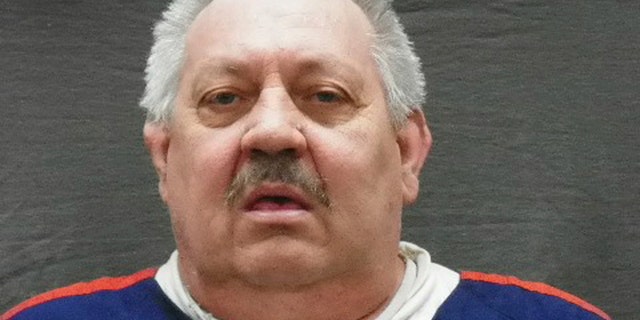 MACOMB TOWNSHIP, Mich. – A man convicted in the killing of a teenager, whose reported boasting in prison inspired police to dig in suburban Detroit for the remains of up to seven more girls who have been missing for decades, says he's not aware of any bodies at the site.
Arthur Ream spoke with the Detroit Free Press last week by phone from prison. In remarks published Monday, he said there are "no bodies there that I know of."
Police began digging in Macomb Township this month after talking to Ream, who was locked up in 2008 for slaying a 13-year-old girl. Cindy Zarzycki's remains were found a decade ago near the same woods about 30 miles (50 kilometers) northeast of Detroit.
In the newspaper interview, Ream acknowledges that he raped a teenage hitchhiker in the 1970s, had sex with underage girls and buried Cindy in an unmarked grave. He repeats his claim that Cindy's death was accidental, however, and he denies killing anyone at all.
"I've never had anything to do with any of them," Ream said. "There's absolutely no connection between me and them at all."
The dig ended after several days with no remains found.
Ream said police should apologize to taxpayers for the money spent on the search and to the families of the missing girls.
Warren police Commissioner Bill Dwyer said "there is no apology forthcoming" for Ream. "If anybody owes an apology, it's him and that's why he's in prison for life for murder and rape," Dwyer said. "Why would law enforcement ... apologize to him?"
Dwyer said he stands by the investigation, and that investigators have "worked diligently for decades to get to this point." He said no more digging is scheduled, but that the effort was worth doing in a "very, very difficult investigation."
Ream, 69, was transferred last week from a prison in Muskegon Heights to the Bellamy Creek Correctional Facility in Ionia. Michigan Department of Corrections spokesman Chris Gautz said the transfer was for the safety of Ream and others due to media attention on the case.
Ream said he had toyed with the idea of drawing phony maps to send investigators on a wild goose chase, but that he decided against it because he would get in deeper trouble.
Konnie Beyma, whose sister, Kimberly King, disappeared in 1979 at age 12, said she plans to write to Ream.
"I want him to hear from me directly, word for word," she said. "I feel an obligation to my sister, Kimberly, to communicate with this man. If he is responsible, I owe it to her to do everything in my power to see if I can get him to share where her remains are located."
___
Information from: Detroit Free Press, http://www.freep.com