Indianapolis Educators Stand Behind Using Ku Klux Klan Banner to Promote School Play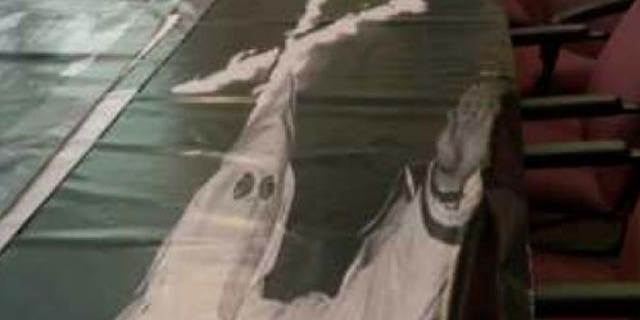 Greenfield-Central High School in Indianapolis used an image of a Ku Klux Klansman standing in front of a burning cross to promote their performance of "To Kill a Mockingbird." Despite the controversy, school officials say they stand behind the banner.
Ted Jacobs, the director of the school play, said the image was one of many taken from a district-approved history textbook that was intended to spark controversy, create "teachable moments" and build an audience for the production.
The high school said the imagery was meant to be powerful and that it directly relates to the subject of the Pulitzer Prize-winning book that they were portraying.
"We want to point out through the ugliness of it, so we can re-emphasize the positiveness of Atticus Finch's stand that what's right is not always popular," Jacobs said.
The banner was removed after the last public performance.
Principal Steve Bryant said he got a call from a parent upset over the banner, but denied removing the image because of the complaint.
The Ku Klux Klan is not specifically identified in Harper Lee's book or the Oscar-winning film starring Gregory Peck. Still, Jacobs said the references were clear.
"The KKK was at its height in the 20s, 30s, and 40s. The play was set in 1935 so people would have known about it," Jacobs said.
Other banners did hang in the hallways during the week and included images of Dr. Martin Luther King Jr., civil rights marches, showcases displaying photos promoting segregation and early efforts to promote civil rights.
Click here to read more on the Ku Klux Klan banner from Fox 59.