Indiana woman receives high school diploma decades after leaving school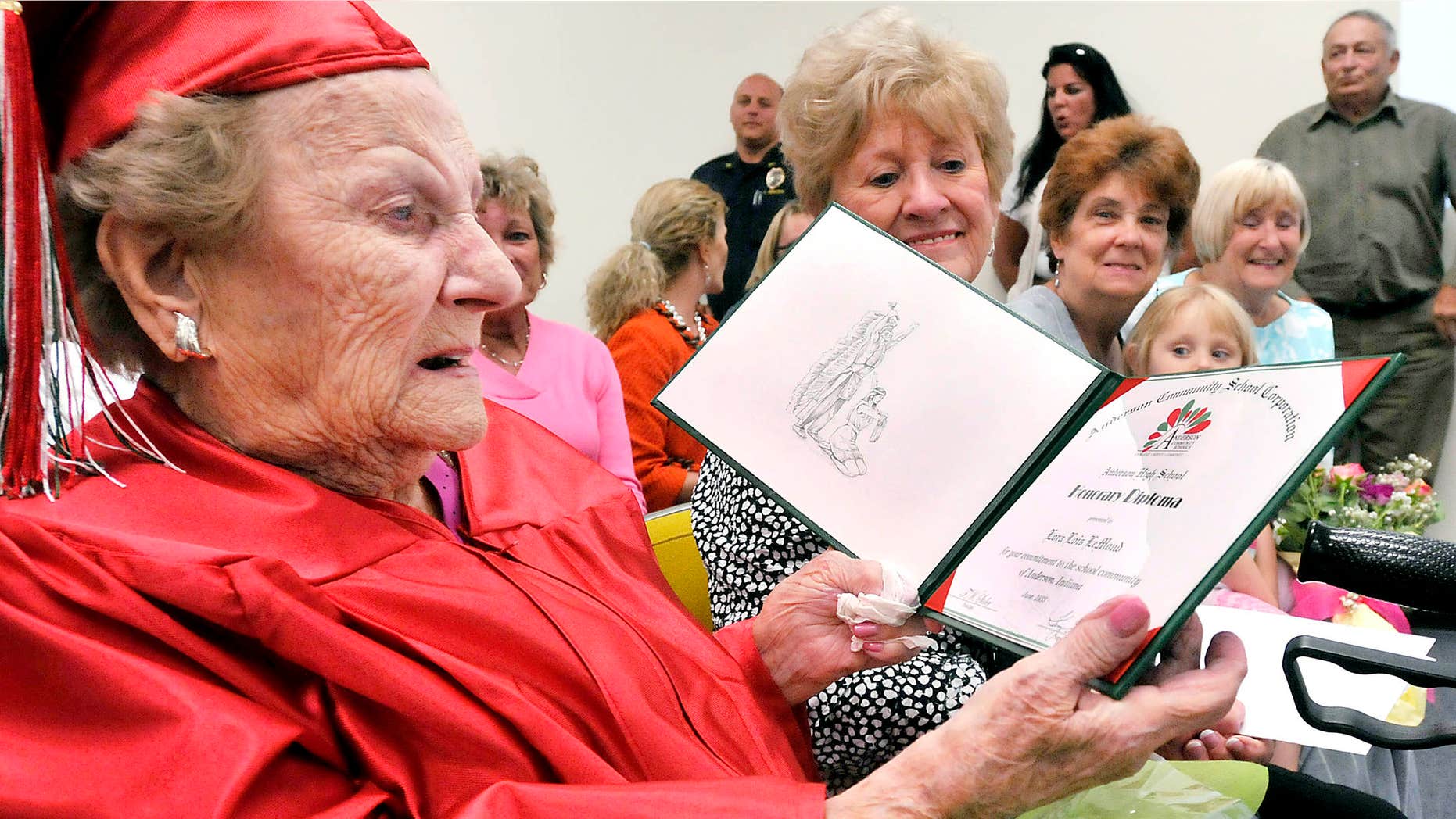 An Indiana woman who will turn 100 years old later this month received her high school diploma Tuesday 82 years after she was originally supposed to graduate.
Lora Lois LeMond White Hardy received her certificate at the Anderson Community Schools board of trustees meeting.
Hardy only needed four more credits to earn her diploma from Anderson High School in 1933, at the height of the Great Depression. Hardy was forced to drop out of school and work at a company owned by General Motors to help support her family, which included seven younger siblings, The Anderson Herald Bulletin reports.
"I lacked four credits when my dad got sick," she said. "I got a job at Delco, and that was about as good as you could hope for back then."
Hardy started out working on an assembly line making car horns. She retired from the automotive company more than 40 years later, in 1976.
"She has stated that her biggest regret in life is that she was not able to complete high school and earn her diploma," Superintendent Terry Thompson said.
Hardy, who now lives in Florida, returned to Indiana to receive her diploma, but was not aware that a ceremony would be held to commemorate the occasion.
As Hardy sat in the front row of the board meeting, wearing a traditional cap and gown, Thompson presented her with a bouquet of flowers and the long-awaited certificate. Family, friends and other attendees stood and clapped as she read over the honorary diploma.
Hardy will celebrate her 100th birthday on May 28.
The Associated Press contributed to this report