Indiana suspect shot by police remains in stable condition
Christopher Crouch of Nineveh, IN, was fleeing officers serving multiple felony warrants
A central Indiana man who was shot by a state trooper he exchanged gunfire with after fleeing from officers remained hospitalized Tuesday in stable condition, police said.
Indiana State Police said Christopher Crouch, 36, of Nineveh was shot Monday morning on Indianapolis' south side by Trooper Nick Price, a 4 1/2-year veteran of the police force.
INDIANA TROOPER SHOOTS SUSPECT DURING DRUG, GUN BUST
Crouch was treated at the scene for an apparent gunshot wound and taken to a hospital, state police said in a news release.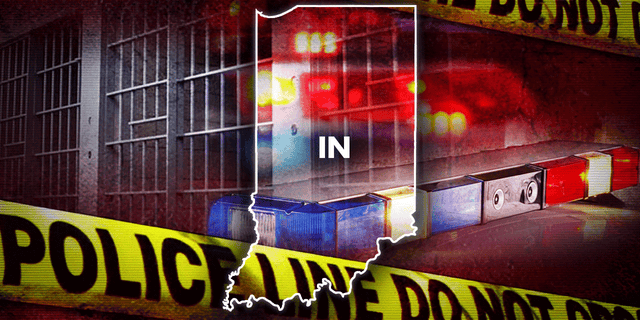 Price, who was not injured, has been placed on administrative duty, a routine step following officer-involved shootings.
INDIANA MURDER SUSPECT SAYS BRAIN IMPLANT 'PROGRAMMED' HIM TO HIT UNCLE IN HEAD WITH HAMMER: POLICE
State police said the investigation of the shooting continues but preliminary findings indicate Crouch, who was wanted on several felony warrants, fled from a hotel as troopers were tracking him.
Crouch left the scene in a car police later determined had been stolen in Terre Haute on Feb. 24. Police said Price briefly pursued Crouch in his police car before Crouch crashed the stolen car into a pond and ran from the scene on foot.
CLICK HERE TO GET THE FOX NEWS APP
Price pursued Crouch on foot until he noticed he had a gun in his hand and gave Crouch "several commands to drop the weapon before the exchange of gunfire," state police said.