Indiana police officer dies after car slams into tree during high-speed pursuit
A police officer in southern Indiana was killed Wednesday night after his squad car slammed into a tree during a high-speed pursuit that spanned two counties, officials said.
The chase began around 10:20 p.m. in Charlestown, located about 17 miles north of Louisville, when 35-year-old Benjamin Eads fled as officer Benton Bertram tried to stop Eads' teal 1998 Toyota Corolla, Indiana State Police said in a news release.
The pursuit continued north into neighboring Scott County on State Road 3, where officials said Bertram's vehicle left the roadway near an intersection with State Road 56 and struck a tree in the front yard of a nearby home.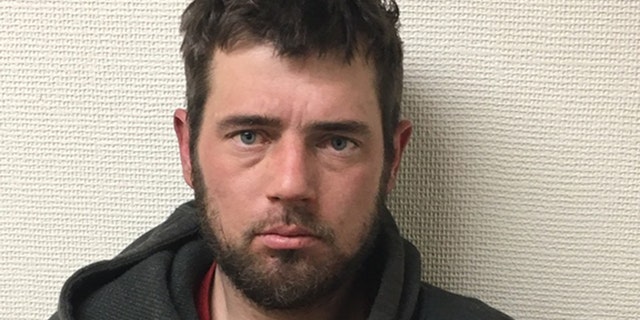 Other responding units involved in the chase withdrew in order to help Bertram -- but he succumbed to his injuries and was pronounced dead at the scene, state police said.
OFFICERS KILLED IN THE LINE OF DUTY IN 2018
The 33-year-old was a nine-year veteran of the Charlestown Police Department and worked in the K9 Division, according to the department's website.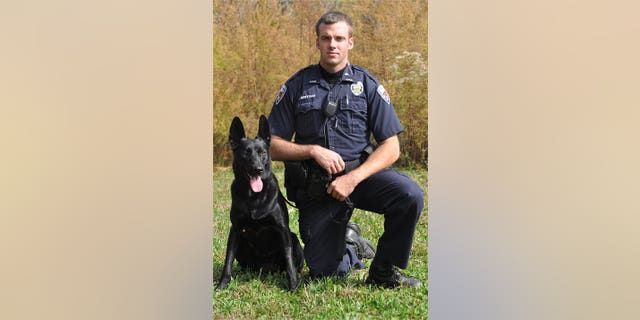 Authorities were eventually able to locate Eads in Clark County, where he was arrested. Eads faces multiple charges in both counties, including resisting law enforcement causing death, resisting law enforcement and auto theft.
Indiana State Police said an investigation into the crash is ongoing.
Since the start of 2018, at least 77 law enforcement officers across the U.S. have died while on duty.
Fox News' Kaitlyn Schallhorn and Madeline Farber contributed to this report.