Indiana cops arrest five people in brutal child abuse case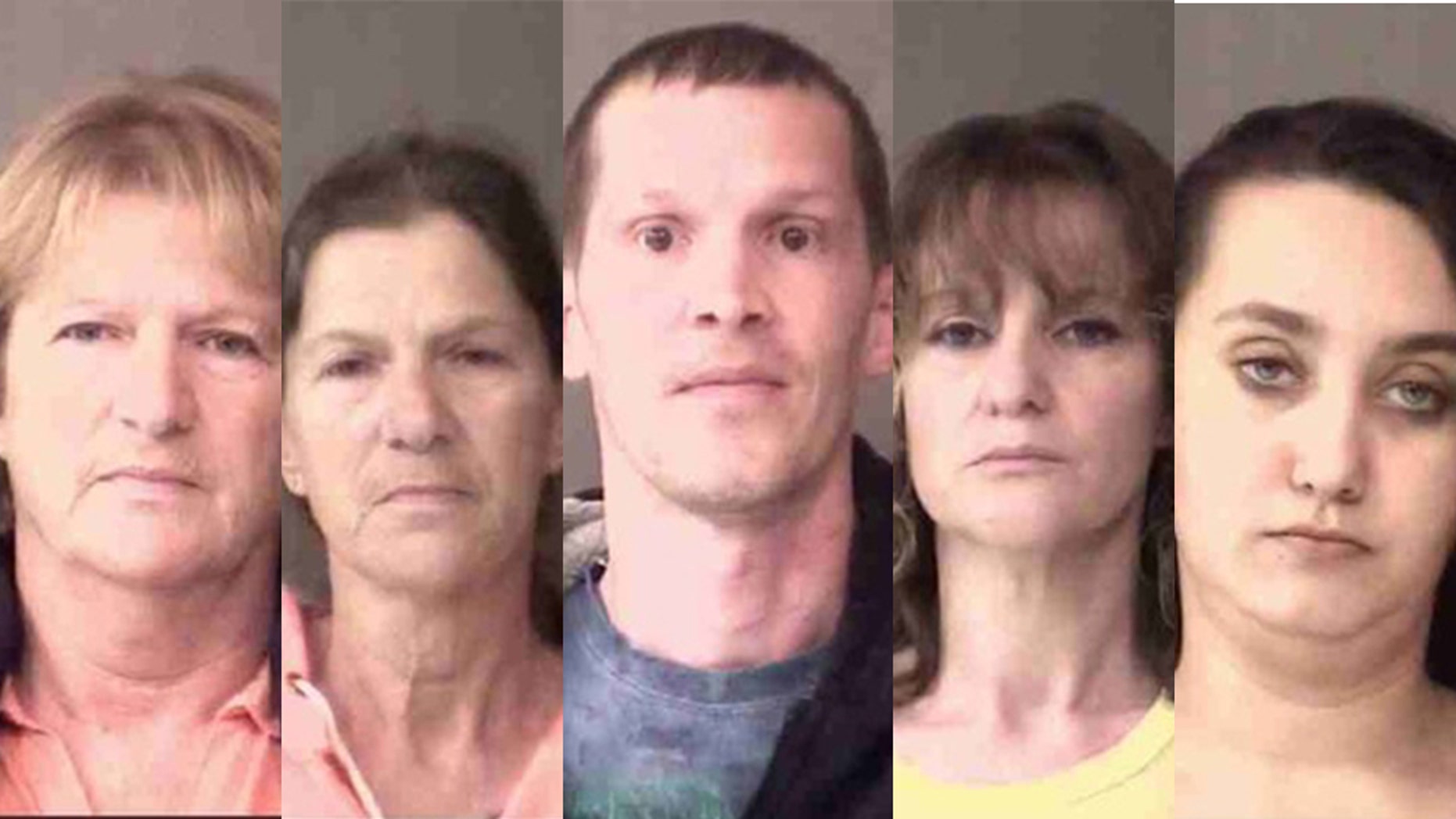 A fifth person was arrested Sunday in a chilling child abuse case in Indiana involving a boy who was found severely injured and malnourished earlier this year.
Annette Priestly, Fayette Robinette, Rune Springer, Jammy Stacy and Travis Tillotson were all arrested after a months-long investigation into the alleged abuse, FOX59 reported.
An investigation was launched March 2 when Nappanee police responded to a report of a child who needed help. Responding officers discovered a malnourished and underweight boy with signs of abuse on his body, according to the station. It wasn't immediately clear how old the child was.
The boy would have died within 48 hours without treatment and the child's injuries ranged from months to a few days old, FOX59 reported.
The boy was missing 1- to 2-inch pieces of his scalp, had a cut septum, his fingernails appeared to have been dug into, his cheek and nose were scabbed, he had broken arms and broken teeth and a severe weight issue, the Times Union reported in May, citing court documents.
Officers responded to the Nappanee home in March and spoke to Springer, the boy's mother, and Tillotson, the boy's stepfather, but they told authorities the boy had been living with Stacy for the last six months, according to FOX59. Stacy reportedly convinced Springer and Tillotson not to contact authorities immediately over fears of being arrested. It wasn't clear how or if Stacy was related to the boy.
Stacy had been the sole caregiver of the child since October 2017 and returned the child with the injuries on March 1, the Times Union reported. Stacy told police she would let the boy stay with Robinette, Stacy's aunt, and Priestly, Stacy's mother.
Police also received consent from Stacy to search her phone and discovered photos of the injured boy, according to the Times Union. Other photos found also reportedly matched dates where Priestly and Robinette would have been watching the boy.
Priestly, Springer, Robinette and Stacy were charged with Level 3 felony neglect of a dependent resulting in serious bodily injury, while Tillotson was charged with a Level 6 neglect of a dependent.