Indiana churchgoers want to buy back guns -- and melt them down
Members of a western Indiana church say they want to destroy assault-style weapons before they destroy lives.
Dave and Sheridan Hadley of the Wabash Avenue Presbyterian Church are planning to host a gun buyback event on April 28 at the Crawfordsville Police Department, located about 50 miles northwest of Indianapolis.
"We're just trying to reduce the number of these weapons in our community to make our children safer," David Hadley told FOX59.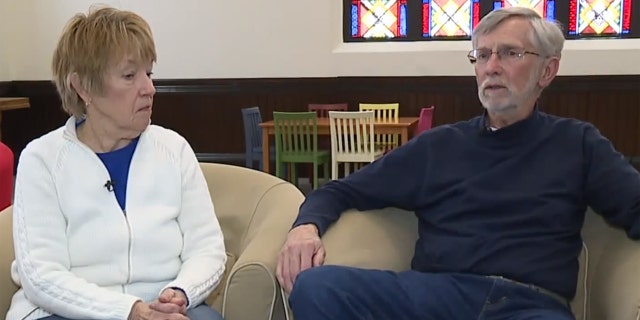 The Hadley's said they wanted to host a buyback event after the Florida high school massacre in February that killed 17 students. For every gun they receive, the church will hand out $100 grocery store gift cards, and participants will receive a $25 gift card in exchange for accessories such as bump stocks or large-capacity magazines.
NRA ANNOUNCES DRIVE TO SIGN UP 100,000 NEW MEMBERS IN 100 DAYS
The Wabash Avenue Presbyterian Church is backing the buyback with grant money the church received for community involvement.
Whatever guns are collected are set to be melted down at the Nucor steel plant.
"These particular kinds of weapons have destroyed lives, and it just made more sense that they be destroyed," Sheridan Hadley said.
The Crawfordsville Police Department told FOX59 they're not affiliated with the buyback, but wanted to give organizers a "safe space" to conduct the transactions.
"If one, or two, or five, or 10 of these things are taken out of circulation, that helps," David Hadley said.