Inauguration Day protesters acquitted of charges following government lawsuit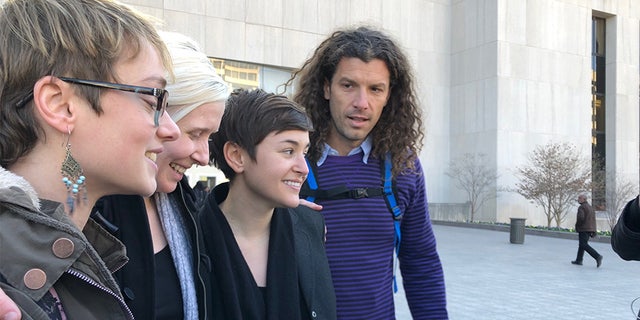 Six people, charged in connection to the violent protests during Inauguration Day events on Jan. 20, were acquitted by a jury Thursday.
The six individuals were the first of more than 150 to face trial in a series of charges filed by the government. They were charged with counts of rioting and destruction of property.
Government attorneys chose to not prosecute the protesters for individual acts of violence or vandalism, but rather attempted to argue that they were guilty of supporting and providing cover as others smashed windows in downtown Washington D.C. and set fire to a parked limo.
HUNDREDS OF PROTESTERS ARRESTED IN INAUGURATION DAY CLASHES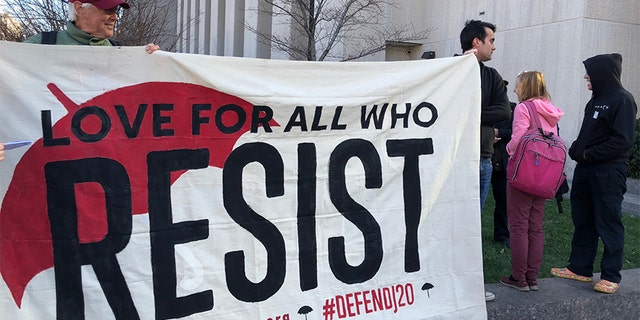 The verdict, reached after two days of deliberations in a Washington Superior Court, was a setback for the government ahead of a series of other similar trials in 2018. Prosecutors utilized a variety of videos, provided by security cameras on the scene, police helicopters and social media posts, as evidence. They also interviewed dozens of witnesses, but none who could identify any of the defendants as perpetrators.
Those acquitted include Alexei Wood, 37, Michelle Macchio, 26, Christina Simmons, 20, Brittne Lawson, 27, Oliver Harris, 28, and Jennifer Armento, 38, according to WTOP and The Washington Post.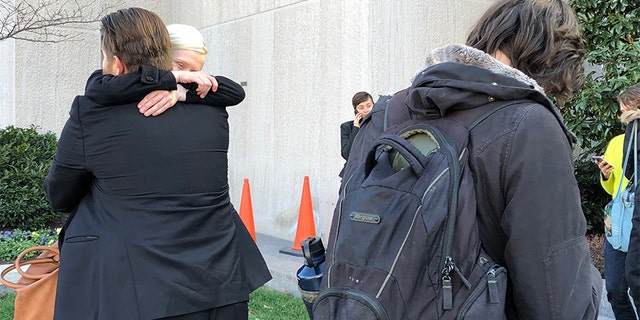 Armento told The Post that the jury's decision "shows the country that the jury was unwilling to do what the government wanted them to do, which was criminalize dissent."
Harris, who described his trial experience as "repeatedly traumatizing," said the outcome was "the only just verdict," The Post reported.
ESPN'S JEMELE HILL DOUBLES DOWN ON ANTI-TRUMP RHETORIC: 'I DON'T TAKE IT BACK'
Before the verdict was reached, presiding Judge Lynn Leibovitz tossed a felony charge of inciting a riot. She determined that the charge, the most serious aimed at the defendants, did not have enough supporting evidence to justify it.
As evidence, the prosecution also used video supplied to them by Project Veritas, a controversial right-wing activist collective.
In the trial, prosecutors showed video from a pre-inauguration protest planning meeting that had been infiltrated by a Project Veritas operative. It showed organizers advising protesters on how to handle confrontations with the police, but contained no evidence of plans to commit violence or vandalism.
The Associated Press contributed to this report.