Immigrants defecate in streets, behead chickens, angry Pennsylvania residents say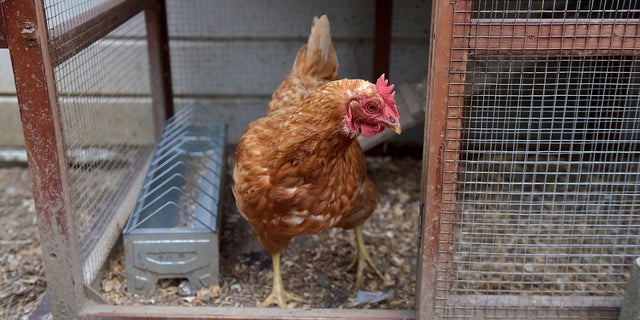 Some residents of a Pennsylvania town are upset by Romanian immigrants who they have accused of defecating in public and beheading chickens.
Residents in California, Pennsylvania – about 35 miles south of Pittsburgh – are angered by the alleged actions of the Romanian immigrants, the Pittsburgh Post-Gazette reported.
Residents have accused the immigrants of throwing around trash, disobeying traffic laws, defecating in public, being disruptive in markets and killing chickens, according to the Post-Gazette.
"What I've seen is men and children – never usually the women – the men and the children dropping their pants in the middle of the street, defecating, pulling their pants up and going on their way," Dawne Roberts told WTAE-TV.
PENNSYLVANIA MURDERS: SUSPECTS IN KILLINGS OF 4 MEN CHARGED WITH HOMICIDES
The Romanian refugees moved to the area through a federal program that finds temporary houses for immigrants, according to the Post-Gazette. The Romanians fled their homes in the Bucharest area where they faced persecution as a minority group.
More than 150 people attended the California borough council's municipal meeting Thursday night as several residents complained about the immigrants.
"We're a very diverse town, we're very open, but they aren't assimilating to our laws," Pam Duricic, a lifelong resident of California, said, according to the Post-Gazette. "We are understanding that these are immigrants. But this is not the same scenario as our grandparents. They didn't come here to raise havoc."
US HITS 50,000 REFUGEE LIMIT, BUT SOME WILL STILL TRICKLE IN
Vito Dentino, a real estate agent who rents apartments to the majority of the immigrants, said that he has spoken to his tenants about not throwing trash in the yard.
"I think people around here are just overreacting," he said.
Dentino said the immigrants were pleasant, according to the Post-Gazette, but unaware of American customs.
"I have not had one problem with them," lifelong resident Lisa Buday told the Post-Gazette. "I say hi to them. This is a community. Let's be human. This is not a fast process."
Another California resident, Charlene Redmond, said she was invited by some of the immigrants to a dinner. She was asked to wear a scarf out of respect at the dinner, she said.
"We sat on the porch and ate and I learned some words," Redmond said. "And it was awesome."