Illinois Marine veteran, 92, is 'something blue' at Missouri wedding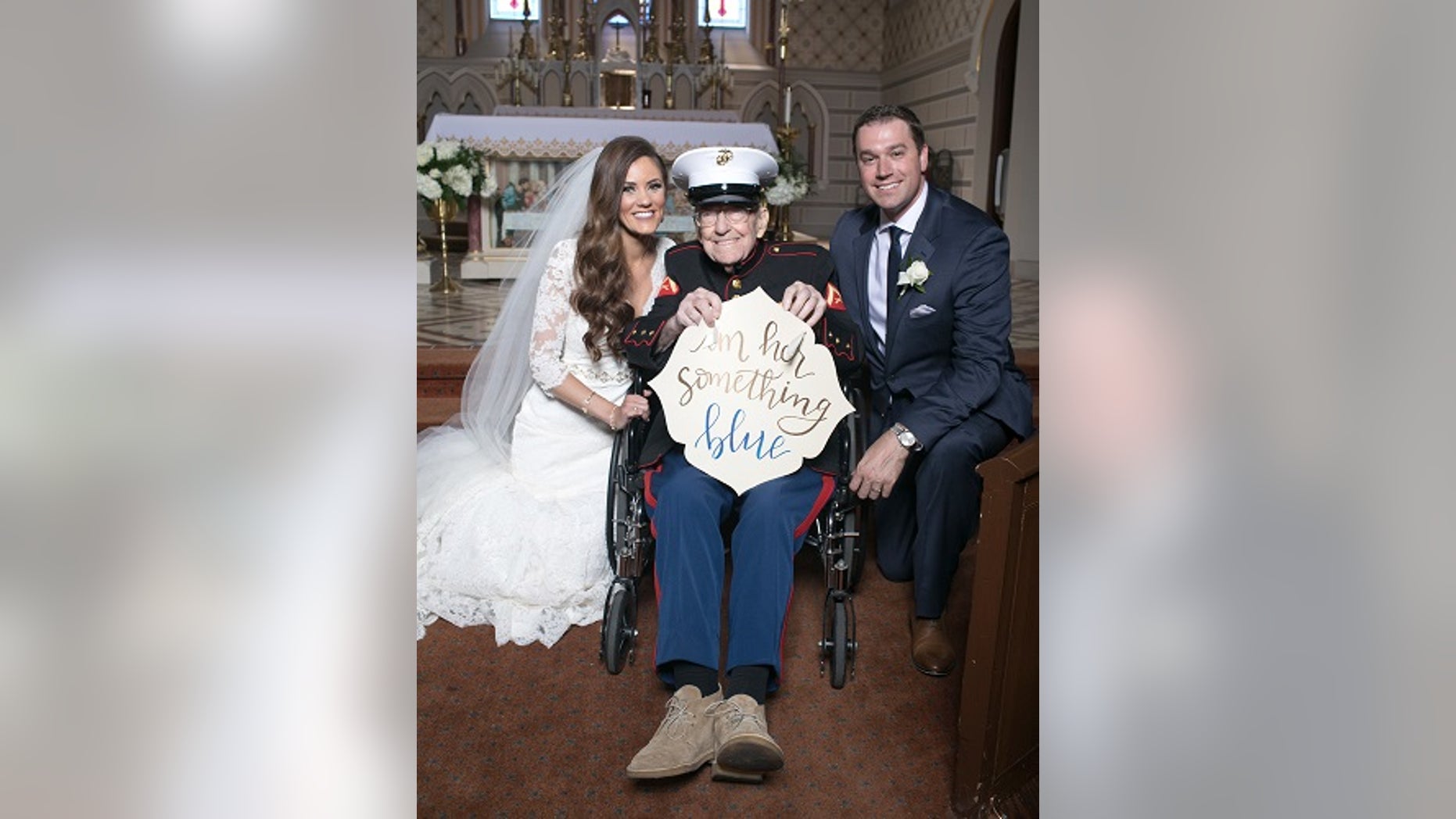 A U.S. Marine Corps veteran recovered from an illness to fulfill his goal of being the "something blue" at his niece's wedding in Missouri.
Bill Lee Eblen, 92, was a sergeant in the Marine Corps during WWII and a sergeant in the Air Force Korean War, according to Alison Ferrell, Eblen's niece.
"When I first I got engaged I knew I wanted to include Uncle Bill in a special way," Ferrell told Fox News. "My family always taught us to have a lot of respect for people in the armed forces. It just seemed like the perfect fit."
74-YEAR-OLD AQUATIC TRAILBLAZER TEACHING VETERANS HOW TO SWIM
Eblen was recovering from pneumonia and was not certain he would make it to Alison and Matthew Ferrell's wedding in Cape Girardeau.
Eblen, who lives at a veterans' home in Illinois, told the nurses he was determined to get well enough "to be her (Alison Ferrell) 'something blue' on her wedding day."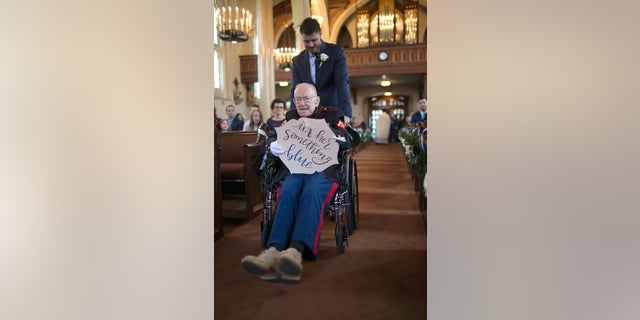 "I said 'I'm 92-years-old this is a miracle happening to me!'" Eblen told KFVS.
On the wedding day, Eblen dressed in his Marine Corps uniform, complete with blue slacks, and was wheeled down the aisle. He held a sign stating, "I'm her something blue."
RED OXX: AMERICAN-MADE LUGGAGE HANDCRAFTED BY VETERANS
"During the ceremony I felt a lot of pride and joy to see him so happy and see him get the recognition he deserves," Ferrell told Fox News.
"You don't ever forget your military experience," Eblen told People. "I just respect Alison's decision to include me in her wedding, plus it was a lot of fun!"