Illegal immigrant accused of attacking wife with chainsaw was deported 11 times, officials say
NEWYou can now listen to Fox News articles!
An illegal immigrant who allegedly slashed his wife with a chainsaw at their California home was previously deported 11 times before he was arrested Thursday in the gruesome attack, immigration officials said.
Alejandro Alvarez, 32, is a "serial immigration violator" who has been deported nearly a dozen times since 2005, Immigration and Customs Enforcement spokeswoman Lori Haley told the Los Angeles Times. Immigration officials have lodged a detainer against Alvarez.
Alvarez is accused of attacking his wife in the couple's home in Whittier on Wednesday while their three children were inside, police said.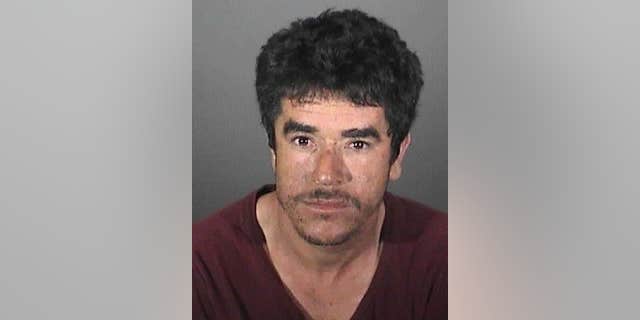 "When officers arrived they found a female adult suffering from traumatic physical injuries, believed to have been inflicted by a chainsaw," police said in a previous Facebook post about the alleged crime.
Alvarez's wife was taken to the hospital and is recovering from her injuries. She is expected to survive, police said.
The 32-year-old suspect is expected to be charged with attempted murder, child endangerment, hit & run and grand theft auto, police said on Thursday.
Records showed Alvarez had a criminal history prior to his recent arrest. He was charged in 2013 to one count of unlawful possession of a controlled substance and one count of using or being under the influence of a controlled substance. He pleaded no contest to those charges, the Los Angeles Times reported.
He also pleaded no contest to driving under the influence.