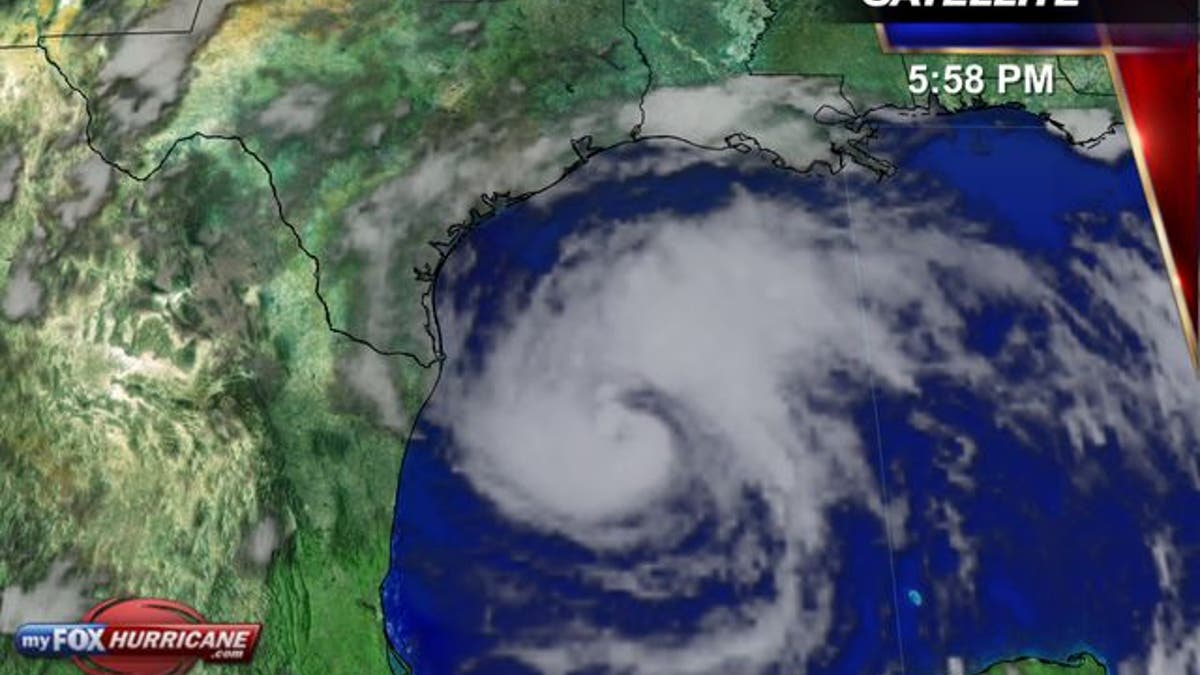 People filled sandbags and loaded them into cars and vans Thursday on South Padre Island, Texas. They planned to take the sandbags to their homes and businesses, to protect them from Hurricane Harvey.
Others in the forecast path of the storm -- the first major hurricane to hit Texas in 12 years -- sought out generators, plywood and other goods from hardware stores.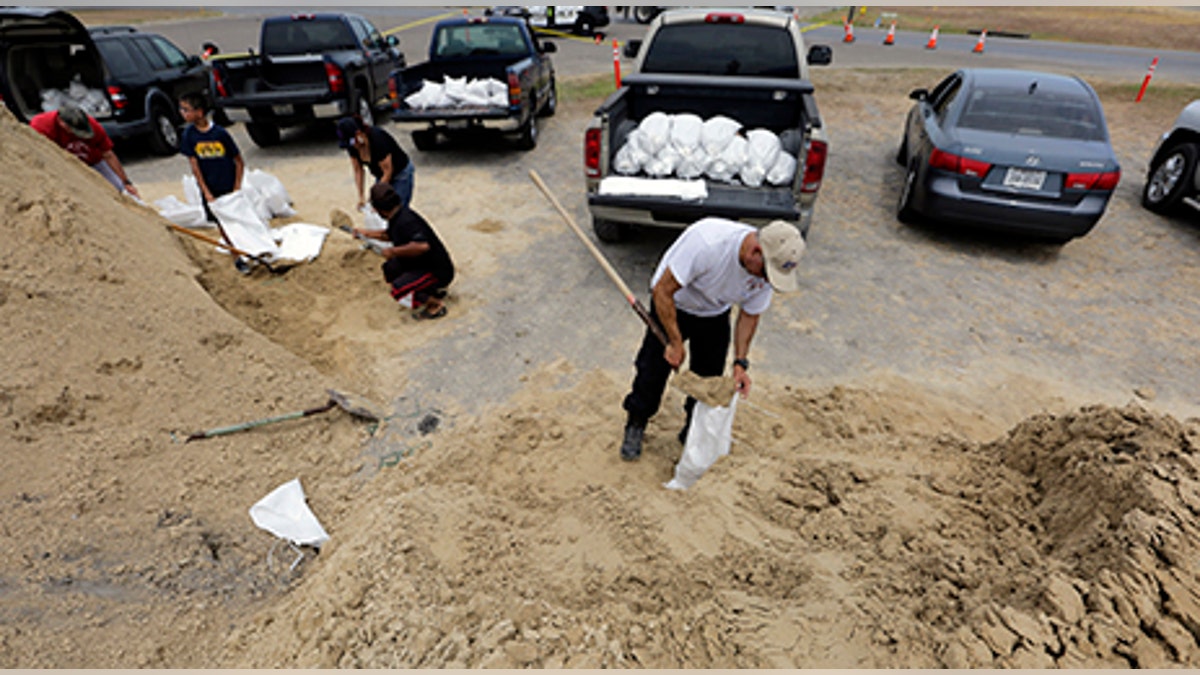 Meanwhile, rice farmers in coastal Matagorda County moved quickly to harvest their crops.
"The master bedroom floods every time the rain gets very strong. I think our home is below sea level."
Harvey was a tropical storm but intensified Thursday into a hurricane — with the potential for up to 3 feet of rain, 125 mph winds and 12-foot storm surges.
Forecasters said Harvey was gathering strength faster than previously predicted and labeled it a "life-threatening storm" that posed a "grave risk."
As of midday Thursday, Harvey was about 340 miles southeast of Corpus Christi, moving to the north-northwest at about 10 mph.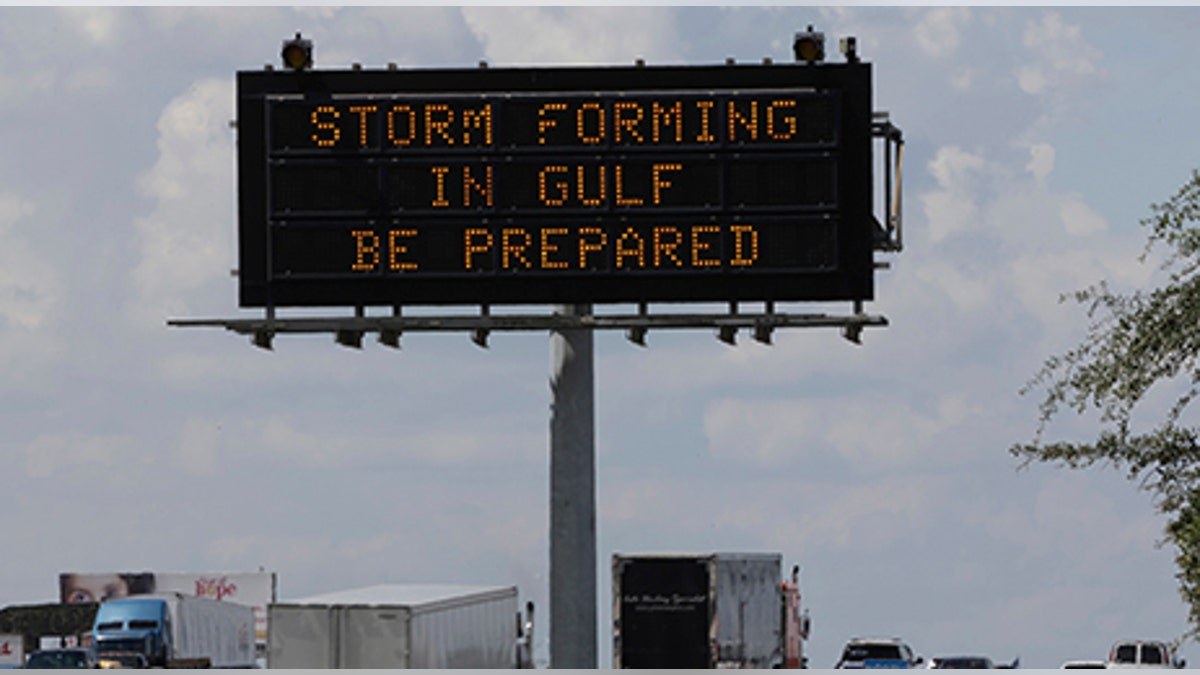 Nearly all of the state's 367-mile coast was under a hurricane or tropical storm warning or watch as of Thursday.
The storm — predicted to bring prolonged heavy rains, flooding and storm surge along the Gulf Coast — is predicted to make landfall "very late Friday to early Saturday morning," National Hurricane Center (NHC) spokesman Dennis Feltgen told Fox News, adding that there's no way to determine the exact time.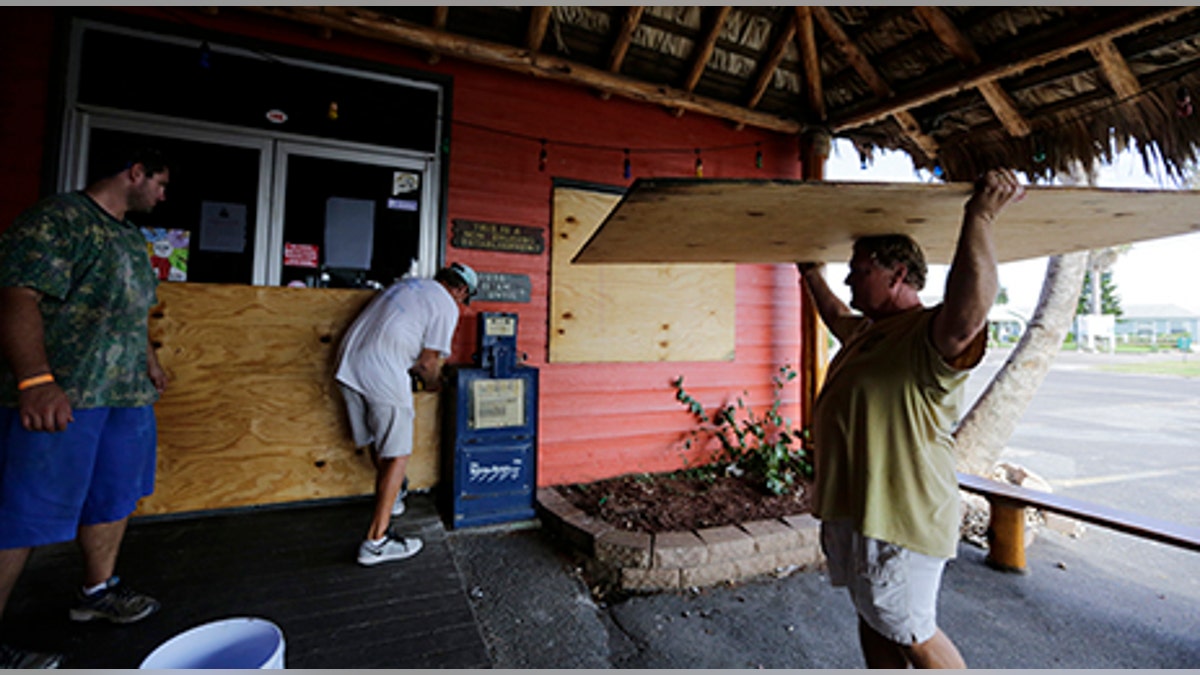 Officials both nationally and locally were working together to keep residents safe.
Texas Gov. Greg Abbott said in a statement that President Donald Trump called him to pledge all available federal resources to assist in preparation, as well as rescue and recovery efforts. Abbott said he assured Trump that Texas was working hand-in-hand with local and federal partners.
"FEMA stands ready to support state, local and tribal officials as they prepare for Hurricane Harvey," Administrator Brock Long of the Federal Emergency Management Agency said in a statement. "I encourage residents who will be affected to follow directions from their local officials. Know your threats, heed the warnings, and if you're in the path of the storm, ensure your family is prepared for possible prolonged disruptions to normal services."
FEMA established an Incident Support Base at Randolph Auxiliary Airfield near Seguin, Texas, filled with supplies such as water, meals, blankets and other resources to be available to potentially affected residents.
Evacuations in Texas along the coast were being prepared, Fox 29 San Antonio reported.
In Houston, the line at a Shell gas station snaked around the street as people waited — some with gas cans of their own — to stock up ahead of Harvey.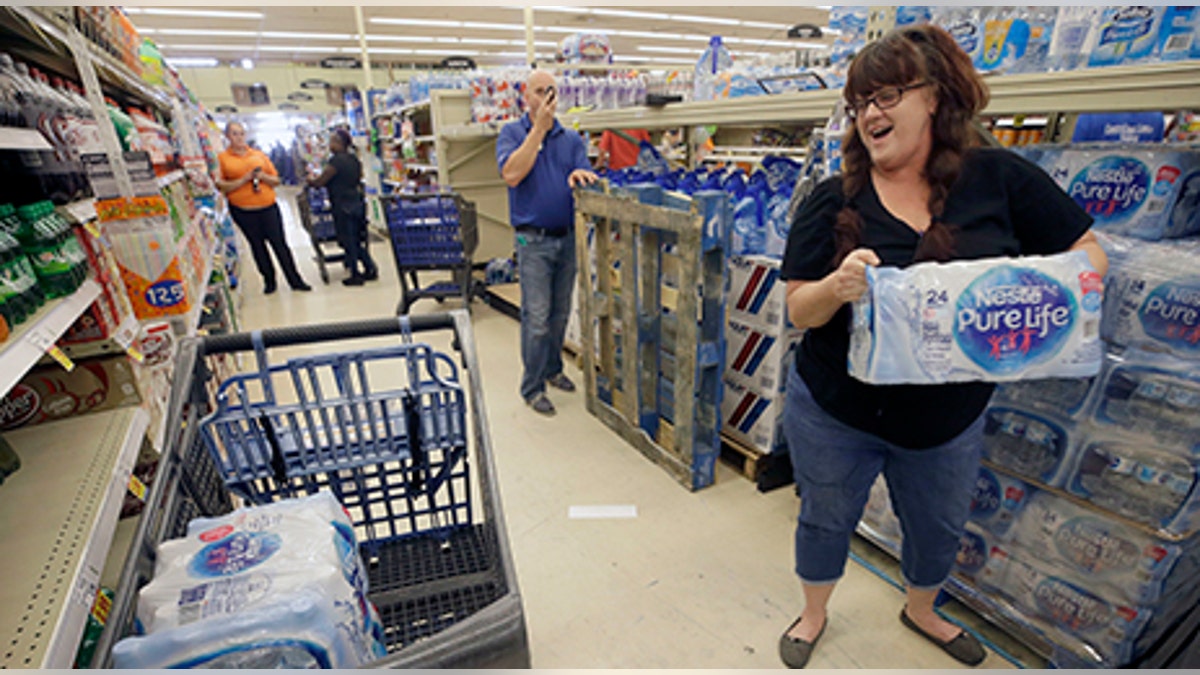 At the nearby Grand Lux Cafe, several patrons told Fox News that calls for concern were overblown.
"Houston floods every other week," Surita Dawkins said.
"It's different this time," her 12-year-old son Wallace said.
"I'll believe it when I see it," Dawkins responded with a laugh.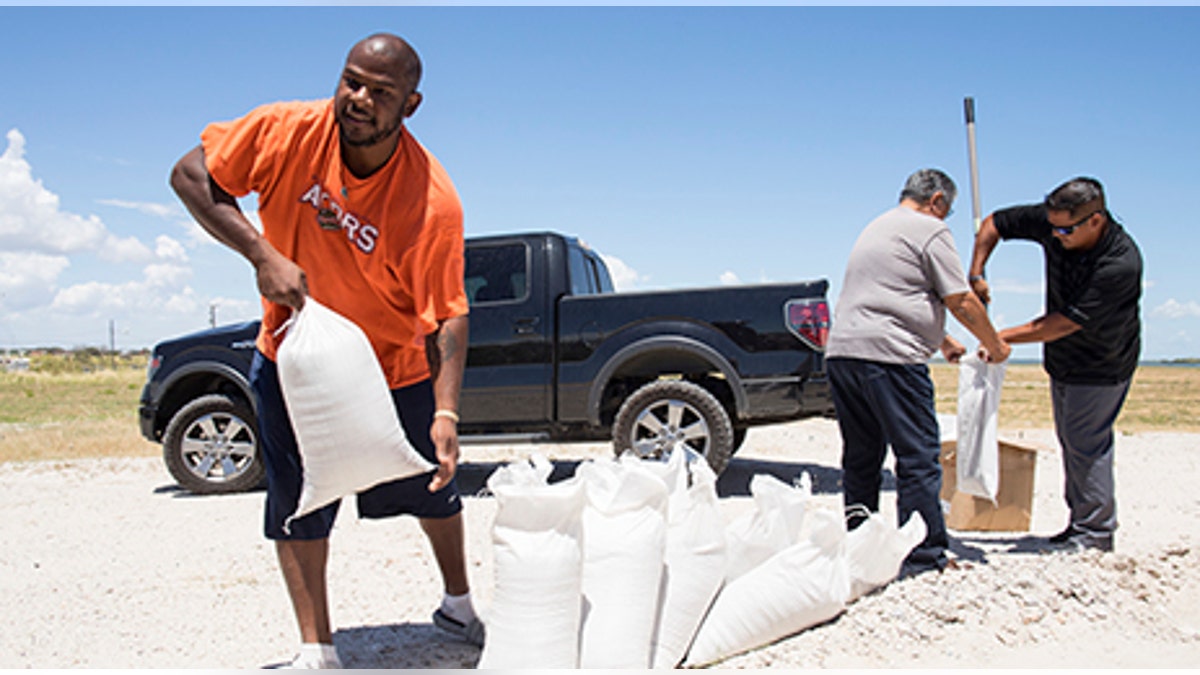 Texas officials expressed concern that not as many people were evacuating compared with previous storms.
"A lot of people are taking this storm for granted thinking it may not pose much of a danger to them," Abbott told Houston's KPRC-TV. "Please heed warnings and evacuate as soon as possible."
Down the coast in South Padre Island, Dave Evans took advantage of the free sandbags, noting he and his fiancée live in an older house prone to flooding.
"The master bedroom floods every time the rain gets very strong. I think our home is below sea level," Evans said.
Alex Garcia, of Corpus Christi, was buying bottled water, bread and other basics in Sugar Land, a Houston suburb, after dropping his daughter off at college in Houston.
He said grocery items likely were more available in Houston than back home, where Garcia, a beer salesman, said stores were "crazy."
"We'll be selling lots of beer," he laughed.
Garcia's house is about 3 miles from the bay. While a seawall offers some protection, "It floods in Corpus all the time," he said.
Harvey's effect would be broad. The hurricane center said storm surges as much as 3 feet could be expected as far north as Morgan City, La., some 400 miles away from the anticipated landfall.
Louisiana is preparing for Harvey after the hurricane hits Texas, Fox 8 reported.
In a statement, FEMA said disaster teams were in place at Emergency Operations Centers in Austin, Texas, and Baton Rouge, La., to support any requests for federal assistance.
Fox News' Barnini Chakraborty and the Associated Press contributed to this story.