Hundreds mourn Army vet who survived Afghanistan, but not LA streets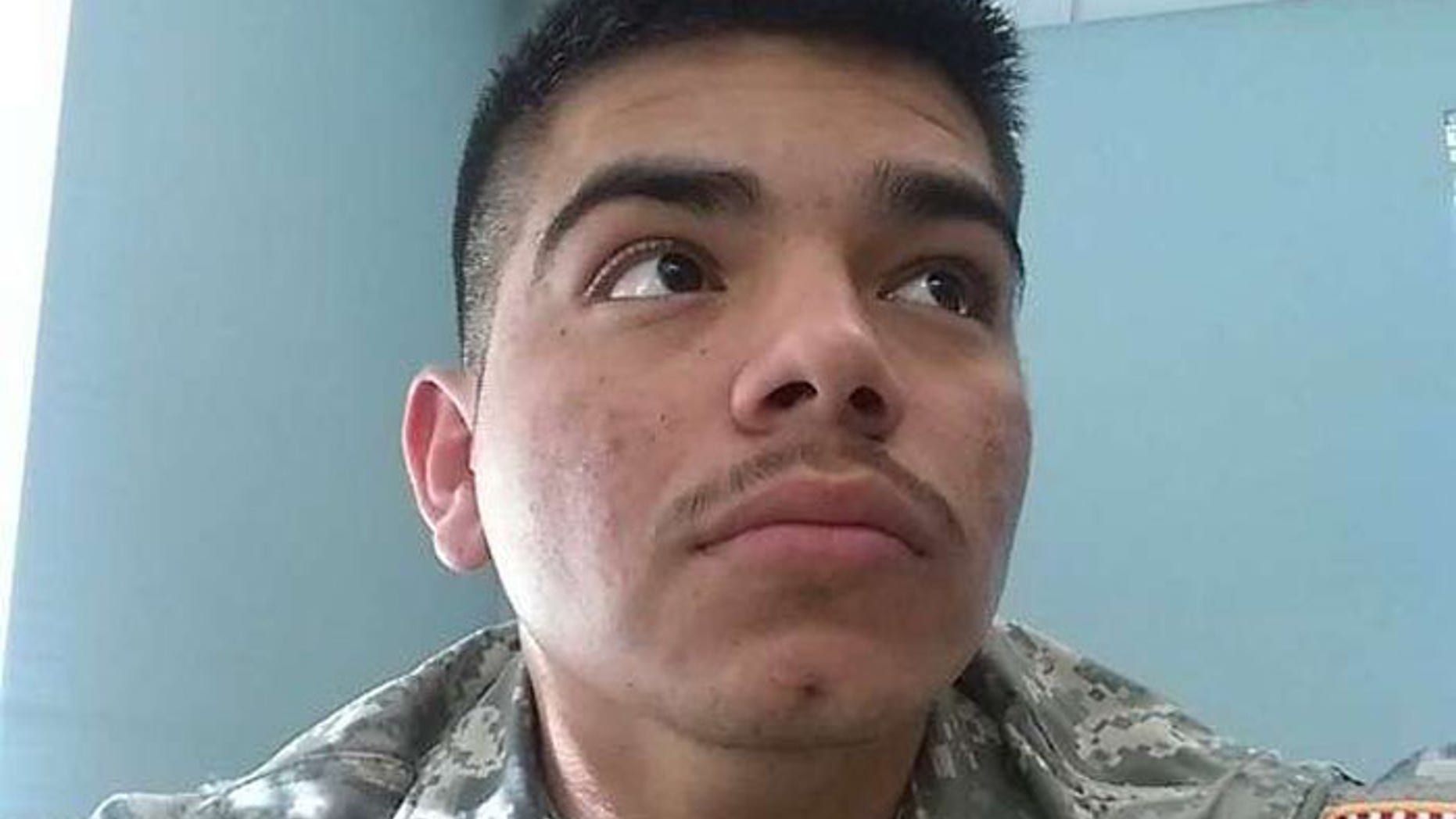 Hundreds gathered Sunday at a makeshift sidewalk memorial in Los Angeles to honor an Army soldier who had been gunned down hours earlier, just months after returning from the treacherous battlefields of Afghanistan.
Francisco Garcia, 21, was killed moments after leaving a party that had carried in to Sunday's wee hours when an unknown assailant pulled up in a car, confronted him and then fired the deadly shot, police said. Garcia, who had been honorably discharged after an 18-month stint in Afghanistan and hoped to become a California Highway Patrol officer, was pronounced dead at the scene.
"The ironies are obvious," Los Angeles Police Department Lt. Paul Vernon told KTLA-TV in Los Angeles.  "To survive as a soldier in an overseas conflict, only to be killed in your old neighborhood upon your return."
[image]
Garcia's friends said he finished his tour of duty in Afghanistan just weeks ago. Garcia had recently become engaged and looked forward to starting a family, friends said. Just last week, he wrote on Facebook that his application to join the California Highway Patrol Academy had been accepted.
[pullquote]
Garcia was shot around 2 a.m. Sunday after the party had moved outside and a few blocks away. Police said he was standing on the sidewalk with friends when a dark SUV and a white sedan pulled up across the street. A man witnesses described as Hispanic and in his 20s got out of the SUV and smashed a beer bottle on the ground and yelled at Garcia from the street before walking over to white car, where he was handed a gun from someone inside and began shooting.
[image]
"It appears Francisco was the target of the attack," Vernon said. "Apparently, a simmering dispute had boiled over during the night, and this suspect came looking for Francisco. Figuring out the dispute should lead us to the shooter.''
Detectives don't believe the gunman or his accomplices attended the party, but they do believe Garcia knew the suspect "in some kind of fashion," according to LAPD Det. Juan Santa. Authorities interviewed several witnesses and collected evidence, including several bullet casings. No one else was injured. Initial reports said the party was a homecoming affair in Garcia's honor, but police later said that was not the case.
"There was a gathering, but it wasn't specifically for a homecoming," Santa said.
Loved ones gathered around a memorial of flowers and candles Sunday morning.

"It just sucks to know they would do that to him," Stephanie Ibarra, a friend of Garcia's, told MyFoxLA. "Sucks I couldn't be there to take care of him. It's heartbreaking."

Neighbor Elena Lira, said she knew Garcia since he was a kid.

"He wanted to come back and get married and have kids. He was a good guy. It's a bad thing that happened."