How California gun owners are legally keeping their AR-15 rifles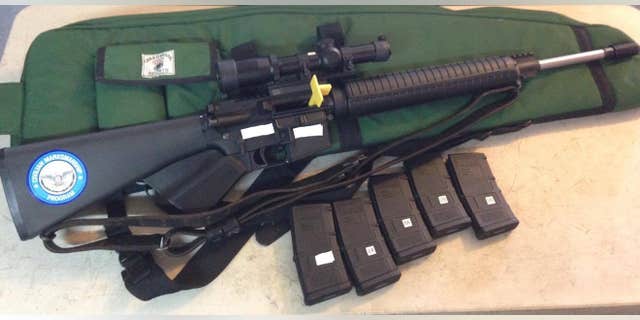 It seems California lawmakers' efforts to force rifle owners to register their personal details, or resort to cumbersome reloading or giving up their arms altogether, may have missed the mark.
Although months behind schedule, the State of California's Department of Justice (DOJ) this week opened up its online registration for gun owners to enroll their bullet-button toting AR-15 rifles – now deemed to be "assault weapons" – in line with a controversial set of sweeping gun control laws signed into state law last year.
But gunmakers and owners say they already have come up with creative workarounds to be legally compliant but avoid giving the government even more personal information.
"The registration is seen by many as a trap to purge the owner since they ask for very specific information about acquisition of the original rifle that most owners don't have or remember," Steven Lieberman, a California-based attorney and founder of firearms training company Artemis Defense, told Fox News. "As a result, the 'guesstimate' as most would, they are potentially committing perjury."
The registration process is considered by many to be "more intrusive" compared to prior registration processes. In the past, one simply needed to submit a list of serial numbers to the state's DOJ.
This time, the level of information required includes everything from locating their receipts to confirm when they originally purchased their firearms, as well as multiple photos of each gun to be uploaded, and all on a website technology rather than mobile device optimized.
This leaves the California gun owner who chooses not to register with the option of opting for a "featureless" model – deemed an AR-15 that does not contain a collapsible stock, a pistol grip, a vertical grip, or a flash suppressor. And, perhaps ironically, it has actually breathed new life into the otherwise declining gun sales.
California gun owners thus can bypass registration by either revising their current platform to the featureless style or buying a new one altogether.
"If there had been no change in the law, the California market demand for guns would have fallen just like it did in the rest of the country as demand for these types of firearms fell with the coming of the Trump presidency," said California firearms instructor and risk analyst Dennis Santiago. He was referring to the drop in demand nationwide for guns, given that sales soared during the Obama era as gun proponents feared stringent gun control measures would be put in place.
"Instead, lawmakers just propped up demand again, and opened up the market for gun owners to convert their guns and manufacturers to make new guns that easily circumvent the law with a few cosmetic changes," he added.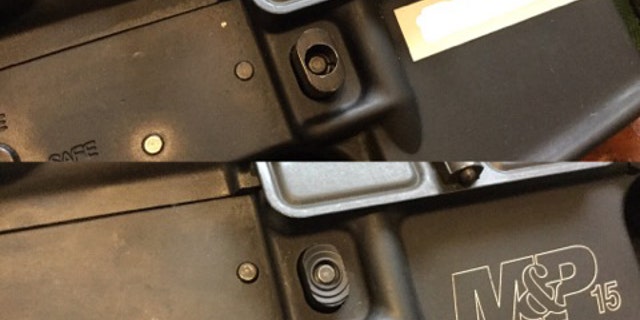 At the heart of the legislation is the outlawing of the AR-15's "bullet button" – already a feature not used in other states and designed to slow down the reloading process given that it requires a tool to be pushed on the 'button' to eject a spent magazine before being able to reload. By focusing on detachable magazines, California lawmakers were endeavoring to make it an even more laborious reloading process.
Marc Levine, a Democratic State Assembly member who was a huge backer of the new gun laws, told Fox News: "By closing the bullet button loophole, it is slowing down the reloading mechanism. Lawmakers will continue to do whatever it takes to keep communities safe."
But savvy designers, Santiago contends, have other ideas.
"Lawmakers were probably thinking that guns would require being taken apart to reload them as a result of their new law. They were mistaken," Santiago explained. "Ironically, the next generation of unregistered semi-automatic rifles will be better; almost all new designs will have detachable magazines again."
Chris Eger, a staff writer for Guns.com, pointed out that within days of the new legislation, there already were workaround devices and tweaks being concocted by "some clever person ... invented to defeat it."
"We have covered several new inventions that have popped up just in the past few months, and you can imagine right now that there are rooms of people burning lean muscle tissue into the night trying to come up with more," he said.
Manufacturers have redesigned their products to take advantage of the new law's "featureless" build definition.
"As long as states continue to pass feature-based bans and/or until the Supreme Court finally decides that all of these laws are unconstitutional," Alan Thordsen, President of Thordsen Customs in California, said, "There will be companies like us and others designing ways to keep law-abiding citizens in compliance."
Eger noted that the new way without the bullet button may end up making reloading more efficient.
"The new way can be faster, especially with some aftermarket attachments made to break open the receivers more quickly," he said.
SALE OF FIREARMS THAT USE BULLET BUTTONS SURGE AHEAD OF NEW CALIFORNIA GUN LAW
CONCEALED-HANDGUN CARRY BILL TRIGGERS PUSHBACK FROM COASTAL MAYORS, POLICE CHIEFS
But despite the apparent outmaneuvering, California's gun control proponents stand firm that the new legislation is still a step in the right direction.
"It's no surprise that gun manufacturers are coming up with ways to try to get around reasonable restrictions," said Levine, adding that they will continue to address the "workarounds" with legislation as necessary.
And Ari Freilich, an attorney at the Law Center to Prevent Gun Violence, concurred that although "workarounds have already been introduced," they are confident that this legislation will "save lives and reduce the lethality of mass shooting events."