House leaders, Senate Democrats at odds over how to fund Homeland Security before deadline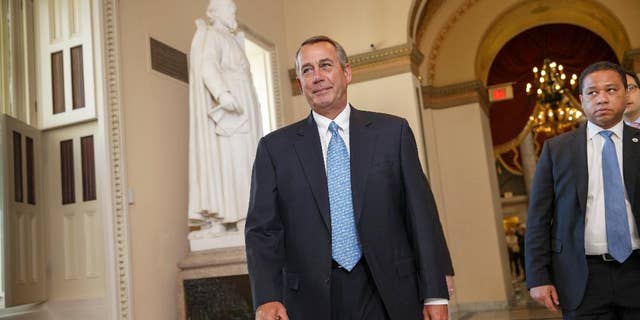 WASHINGTON – With a partial shutdown of the Homeland Security Department possible at week's end, Speaker John Boehner says the House wants to enter talks with the Senate on a final bill funding the agency. But Senate Democrats are not interested in joining those talks.
The Senate is holding a procedural vote Monday on the question of talks between the two chambers.
Congress late Friday cleared a one-week extension for the department after 52 House conservatives defied their leadership and helped scuttle legislation that would have given the agency a three-week reprieve.
House Republican leaders are demanding that Democrats begin negotiations on funding for the Homeland Security Department and President Barack Obama's unilateral actions on immigration.