Hotel cancels after group seeks to break world record for largest orgy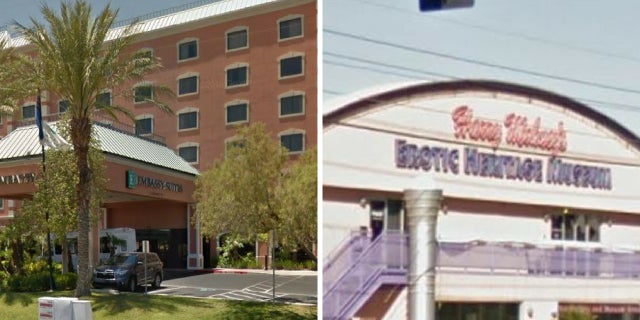 NEWYou can now listen to Fox News articles!
The group hoping to crush the Guinness Record for the world's largest recorded orgy scrambled to find a new place to hold the event after the Las Vegas hotel they planned to host it pulled out.
The event, called "Sin City 8," was slated to occur on June 2 at the Embassy Suites in Las Vegas but it appears the hotel wasn't aware of what it was getting itself into, The Blast reported.
"We have reached an agreement with the group. Guests of the group are welcome to stay at our hotel but no events of any kind associated with Sin City 8 will take place at the Embassy Suites," the Embassy Suites told The Blast in a statement.
PROSTHETIC ARM POINTS CALIFORNIA DEPUTIES TO 3 BURGLARY SUSPECTS
"When we became fully aware of the nature of the functions intended to be held at the hotel, we advised the group that the events were not consistent with the standards and environment we support and consequently will not be permitted to take place at our property," the statement continued.
The group, which hopes to break the record held by Japan of "500 people simultaneously having sex," were able to find a new place for their attempt: the Erotic Heritage Museum.
Some event-goers were offered a shuttle to the museum from the hotel.
DAD, STEPMOM HELD AFTER 5-YAER-OLD GIRL'S BODY IS FOUND IN STORAGE UNIT
According to Sin City 8's website, the hotel was sold out due to the event but tickets were "still available to all events," which included pool parties and workshops.
Fox News' request for a comment from the Embassy Suites on Wednesday morning was not immediately returned.