High school baseball coach tells team they could name his baby if they win 14 games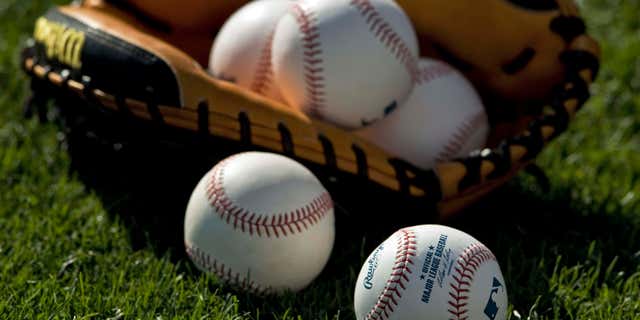 A Florida high school baseball coach said Wednesday he has told his team that if they win two more games this season, they can name his baby.
Heritage High School coach Rob Querry told Florida Today he promised his players that if they won 14 games, they could name the baby boy he and his wife Julia are expecting. The team won its game Wednesday night and is now 13-6, one win away from the goal.
The team apparently has the name picked out: Benjamin Smalls Querry.
The name comes from the team's favorite baseball move, "The Sandlot." The fictional team's best player is Benjamin Rodriguez and the lead character, Scott Smalls, is part of the movie's most famous line: "You're killing me, Smalls!"
According to Florida Today, when Querry thought of the idea to give the team so-called "naming rights," they were coming off a season where they only won nine games. Query is also the team's third coach in the last three years.
He now finds himself in a bit of a pickle, though Julia Querry is being good-natured about the team's suggestion.
"She would come to practice and rub her stomach and say things like 'five more wins, guys' and I told her she probably shouldn't do that.," he said.
Julia Querry said she would take the name "into consideration."
The team from Palm Bay now has a little bit of momentum on their side. Prior to Wednesday night's win, the team won a spring break tournament, defeated one of the top teams in the state in Melbourne and lost by only one run against a Top 5 school in Viera.
Querry told Florida Today that the incredible improvement of his team has him excited for practice every day.
"I can't wait to get to practice," he said. "I haven't had this much fun in baseball since sixth grade."
The Associated Press contributed to this report.
Click for more from Florida Today.