Hernandez's fiancee wants from prosecutors texts alleging she was asked to destroy evidence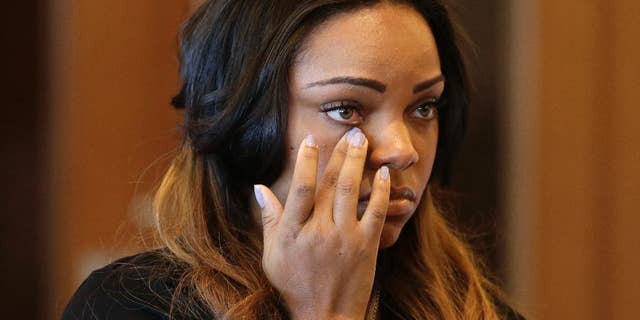 NEWYou can now listen to Fox News articles!
FALL RIVER, Mass. – Former New England Patriots tight end Aaron Hernandez's fiancee says she wants prosecutors to turn over text messages including one in which they claim he told her in code to damage a video surveillance hard drive.
Shayanna Jenkins' attorney also is asking a judge to order Massachusetts prosecutors to turn over any messages "consistent with her being asked to remove items" from their home. Attorney Janice Bassil also wants any evidence alleging Jenkins threatened to report maids who cleaned the house to immigration authorities if they cooperated with police in the investigation of the killing of semi-professional football player Odin (OH'-dihn) Lloyd.
Hernandez has pleaded not guilty to the 2013 killing of Lloyd, who was dating Jenkins' sister. Jenkins has pleaded not guilty to perjury.
Prosecutors have no comment.