Hearing in Boston Marathon bombing case to resolve disputes over evidence, alleged leaks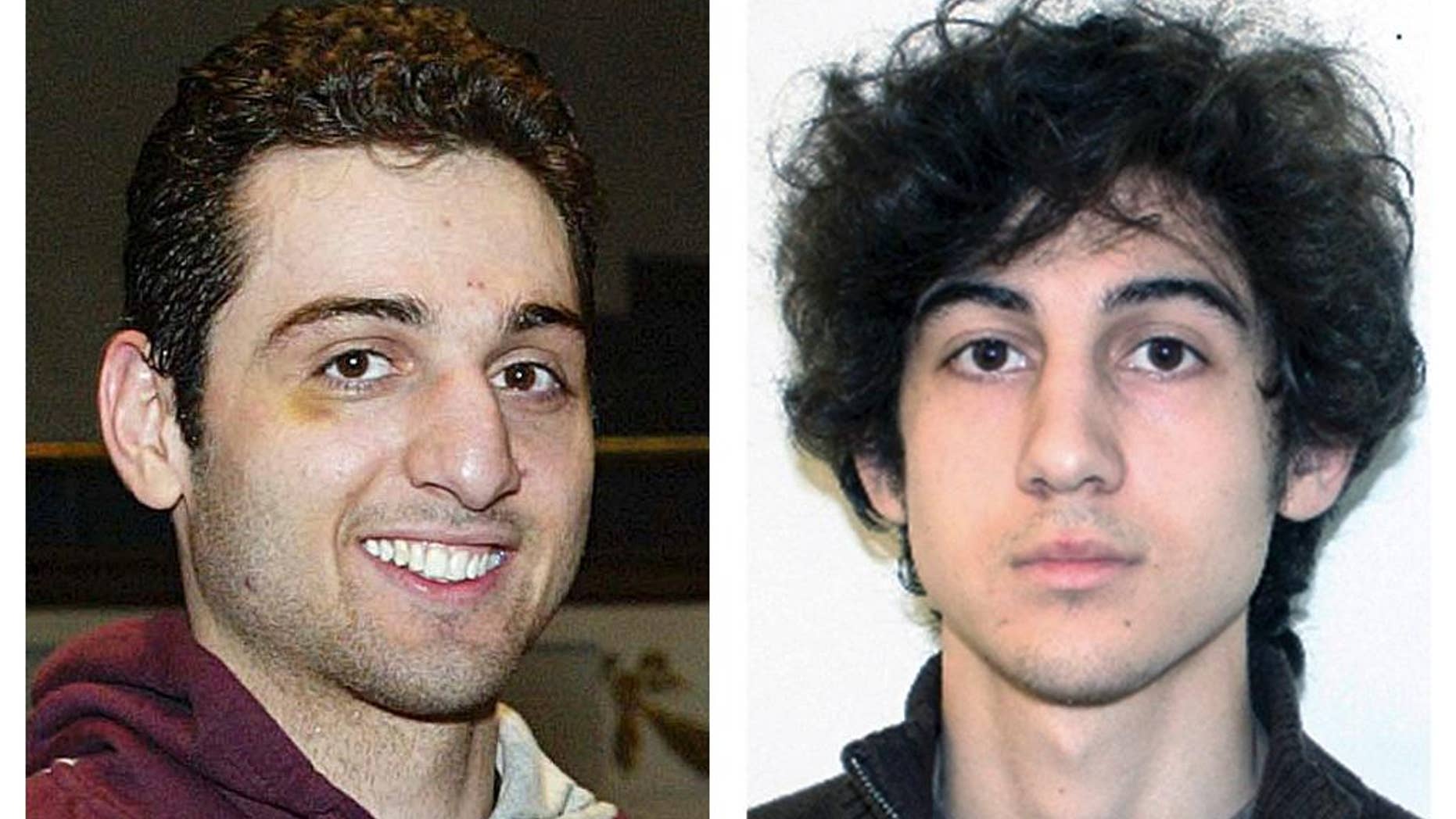 BOSTON – Federal prosecutors and lawyers for Boston Marathon bombing suspect Dzhokhar Tsarnaev were due in court to discuss alleged media leaks, evidence about a 2011 triple slaying and other issues that need to be resolved before his trial begins in January.
Tsarnaev has pleaded not guilty to 30 federal charges in connection with the 2013 bombing. Three people were killed and more than 260 injured when two bombs exploded.
A status conference was scheduled for Wednesday in federal court. Tsarnaev's lawyers and prosecutors were expected to meet with U.S. District Judge George O'Toole Jr. to review pending motions, including a defense request for a hearing on alleged leaks to the media and a request to order prosecutors to turn over certain evidence.
The two sides also may discuss any potential motions on jury selection procedures and preliminary instructions to the jury pool. Jury selection is scheduled to begin Jan. 5.
Prosecutors say Tsarnaev, 21, and his older brother, Tamerlan, 26, planted two pressure-cooker bombs near the marathon finish line. Tamerlan was killed several days later during a shootout with police.
Tsarnaev's lawyers have asked O'Toole to order prosecutors to turn over any information and evidence they have about a triple killing in Waltham, a Boston suburb, in 2011.
In court papers last year, prosecutors said a friend of Tamerlan Tsarnaev told investigators that Tamerlan participated in the unsolved killings. The friend, Ibragim Todashev, was shot to death by authorities while being questioned in Florida last year. Authorities said he lunged at a Massachusetts state trooper with a pole, but Todashev's family has challenged that account.
Tsarnaev's lawyers are looking for information that could show he was influenced by his older brother in the marathon bombings.