Hearing-impaired New Jersey boy starts lemonade stand to fund new hearing aids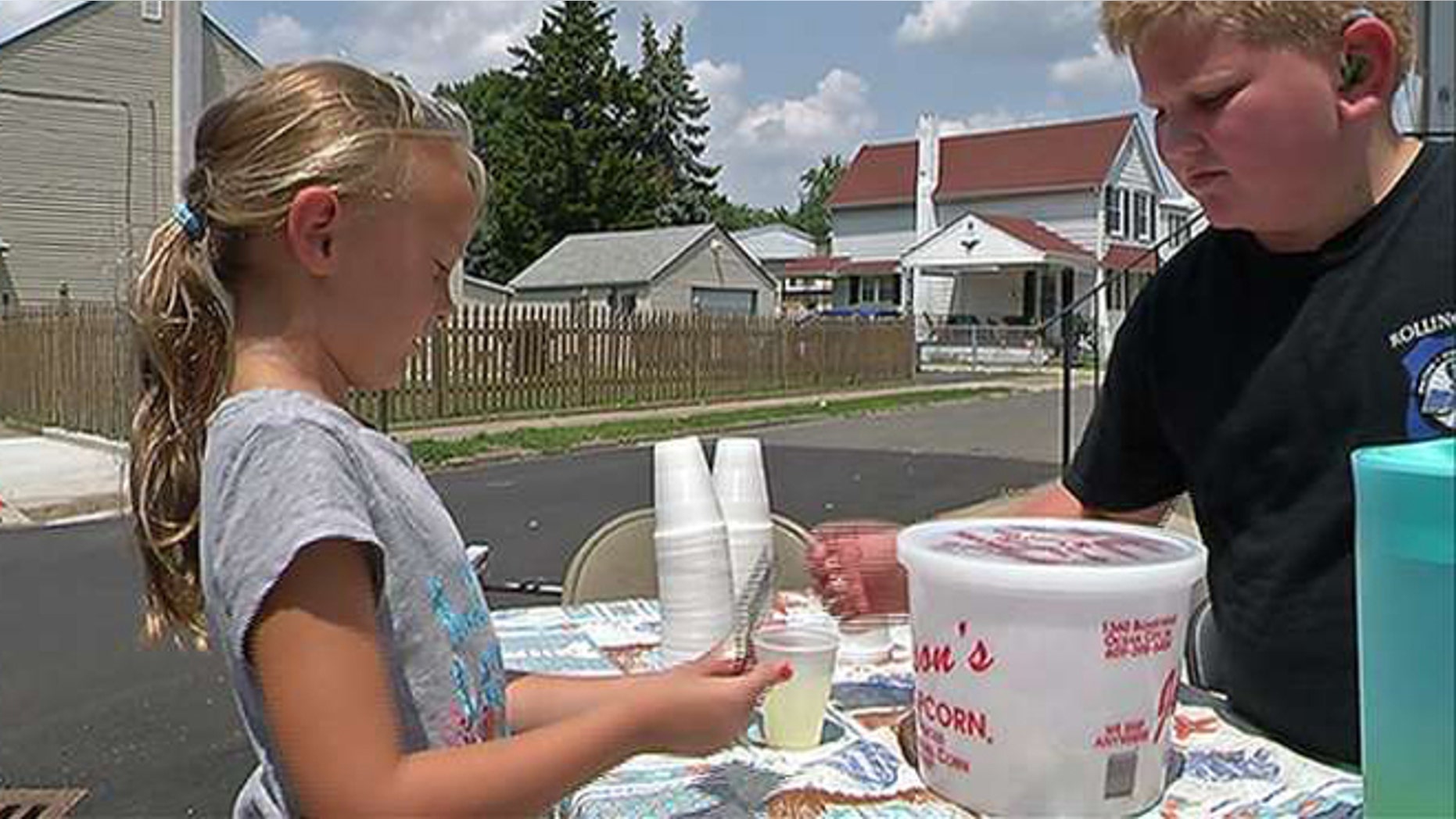 A hearing-impaired 9-year-old New Jersey boy is running an old-fashioned lemonade stand this summer in hopes of raising enough money for new hearing aids, MyFoxPhilly.com reports.
Logan Phelps, of Gloucester City, has been wearing hearing aids since he was 5. He needs new ones, but insurance will foot only a small portion of the cost, which could be as high as $6,000.
Logan has four siblings and his family is not wealthy. He got the idea of a lemonade stand in front of his house to pay for the new hearing aids.
According to the station, Logan has been selling cups of lemonade to friends, neighbors, strangers -- even the Fed Ex driver – and donations are steadily coming in from the local police department, the Gloucester City Fire Department and the Rolling Badges Motorcycle Club.
To date, he's raised $4,000.
"I really didn't expect that many people to come," Logan told Fox 29.
Logan is headed to Children's Hospital of Philadelphia next month for a fitting for new hearing aids.
"It would mean a lot because without these hearing aids I wouldn't be able to hear anything," he tells Fox 29.