Hawaii volcanic eruption destroys home of single mother of 2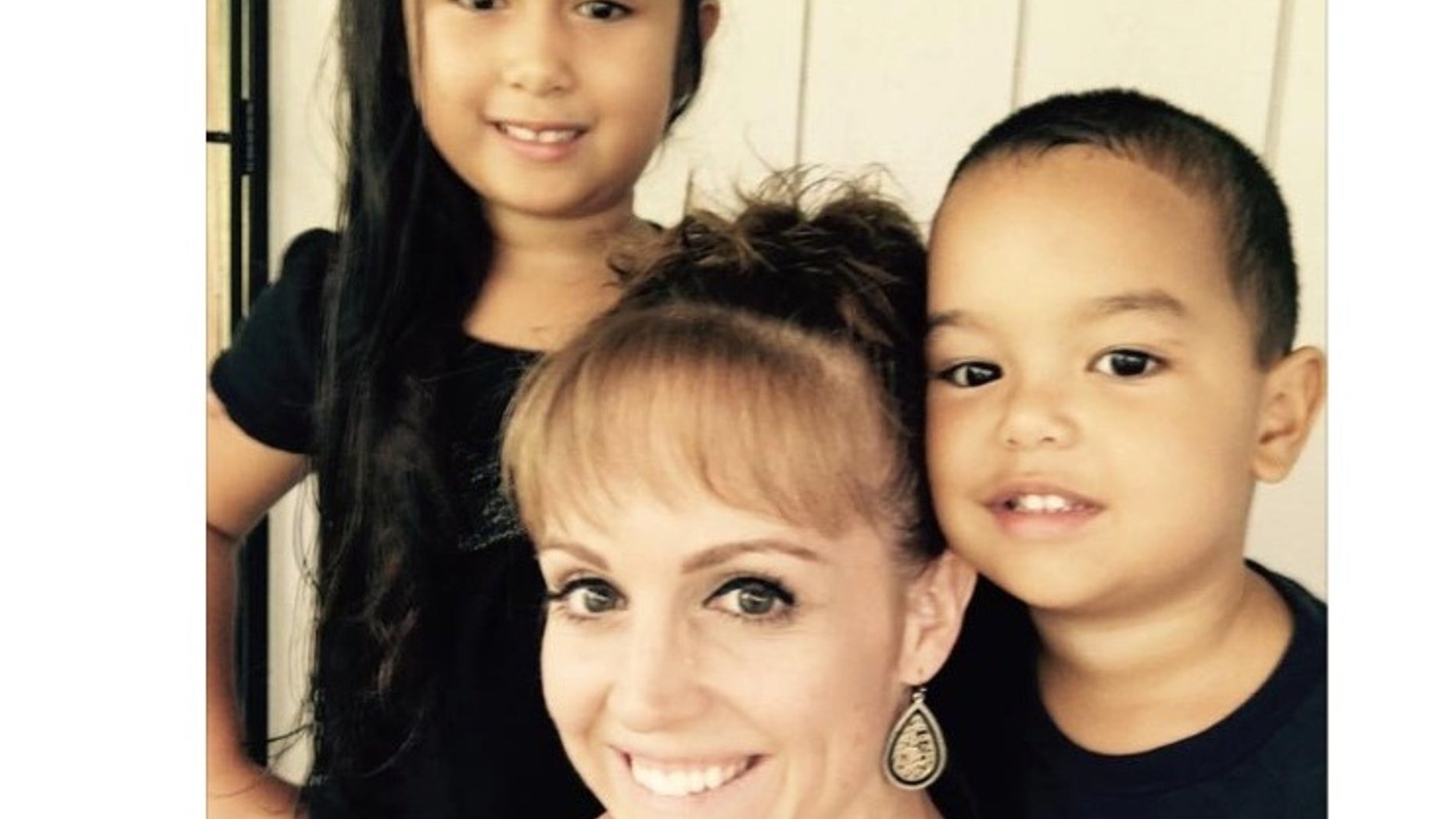 A single mother of two says she is devastated that her Big Island home was burned to the ground by a lava flow, but a GoFundMe page set up for her may help her rebuild.
Amber Makuakane confirmed Sunday that her property in Leilani Estates is one of at least 21 that officials say was destroyed by Kilauea volcano.
"Her home was one of the first five homes completely consumed by the lava," the GoFundMe page for her says. "Amber was born, raised and graduated from Pahoa. Her parents also reside in Leilani Estates and had to evacuate."
As The Honolulu Star-Advertiser reported, Makuakane evacuated on Friday with three trash bags of clothes, two towels, three blankets, a cooler with food, a riding lawn mower, her kids' bikes, a grill and important documents, the GoFundMe page says.
Currently more than $12,000 has been raised toward a $100,000 goal.
NUMBER OF HOMES DESTROYED BY HAWAII VOLCANO DOUBLES
The 37-year-old elementary school teacher says her three-bedroom house was right across from a fissure that had opened Friday. She says there was some steam rising from all parts of the yard initially but everything looked fine.
But she received alerts Saturday that motion sensors throughout the house had been triggered. She later confirmed that lava had covered her entire property.
Makuakane grew up in the area, and despite the risks, wanted to remain close to her family.
Her children are Alana, 6, and Aaron, 4.
"They don't really understand," she said about her children. "My son keeps asking me, 'Mommy when are we going to go home?'"
Her husband died two years ago.
Officials said molten rock, toxic gas and steam have been bursting through openings in the ground created by the volcano.
"The volcano and the lava — it's always been a part of my life," Makuakane said. "It's devastating ... but I've come to terms with it."
The Associated Press contributed to this report.