Hawaii college sued for stopping students from handing out Constitution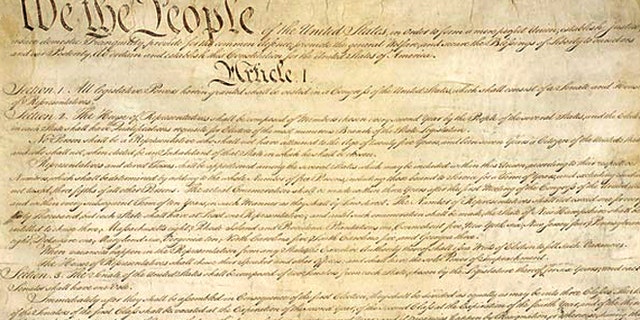 Two students at the University of Hawaii at Hilo are suing the school over alleged First Amendment violations after they were told by a campus official that they couldn't approach fellow students to hand out copies of the Constitution.
Merritt Burch and Anthony Vizzone, members of the campus chapter of Young Americans for Liberty, filed the lawsuit Thursday in federal court, alleging that administrators violated their constitutional rights by stopping group members from passing out copies of the document during an outdoor event in January where student organizations had set up tables to distribute literature.
The students are being represented by Davis Wright Tremaine, the law firm that recently helped a student who was blocked last year from handing out copies of the Constitution win a $50,000 settlement against Modesto Junior College in California.
"So far this academic year, students have twice been prohibited from distributing the Constitution on a public campus, less than four months apart. That is absolutely unacceptable," said Greg Lukianoff, president of the Foundation for Individual Rights in Education, which is assisting with the lawsuit.
According to the complaint, an administrator told Burch and Vizzone that if they wanted to protest the school's policy, they could do so in the college's "free speech zone," described by FIRE as a one-third acre area on the edge of campus.
The "free speech zone" at UH Hilo represents less than one percent of the college's total area and is muddy and prone to flooding, according to a FIRE news release.
The lawsuit also challenges a separate policy that reportedly requires students to request permission seven working days prior to engaging in "expressive activity" in two designated areas located in the central part of campus.
"The First Amendment is not optional at public colleges—it's the law. Enforcing restrictive 'free speech zone' policies that prevent students from passing out copies of the Constitution is impossible to justify," Lukianoff said in a statement.