Harvard punishes Christian club for demoting member who sought same-sex relationship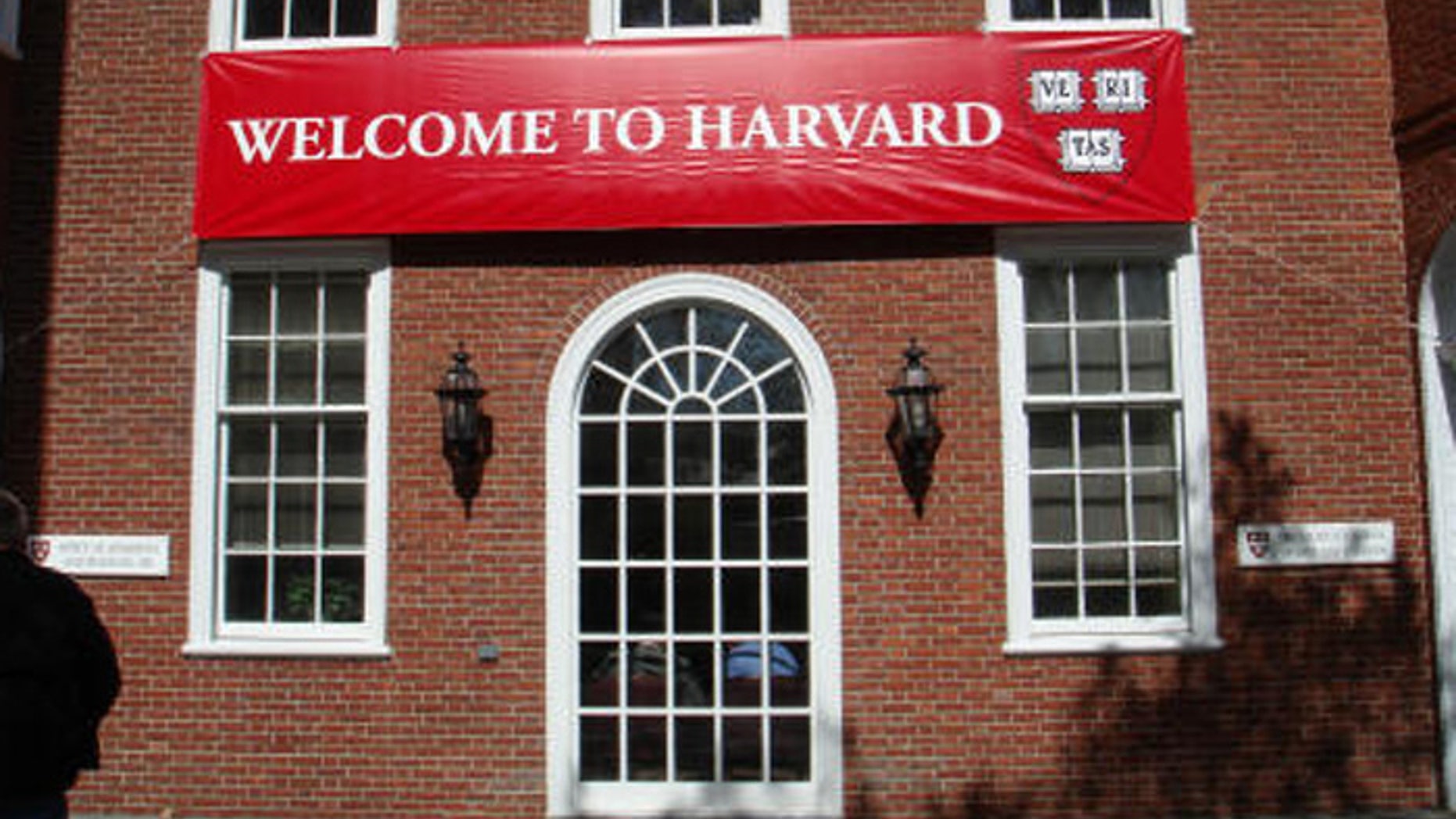 It wasn't quite double-secret probation, but Harvard University gave a Christian student group the "Animal House" treatment - after it demoted a member who pursued a same-sex relationship.
The vaunted Ivy League school put Harvard College Faith and Action (HCFA) on a year-long "administrative probation" after leaders allegedly asked the unnamed member to step down from her position as a Bible course leader and mentor over the relationship.
The school's decision came "after a thorough review and finding that HCFA had conducted itself in a manner grossly inconsistent with the expectations clearly outlined in [the Office of Student Life's] Student Organization Resource and Policy Guide," college spokesman Aaron Goldman told The Harvard Crimson.
He added that if the Christian group plans to re-apply for recognition, Harvard "will require updated materials that they are in compliance with the university's nondiscrimination."
HARVARD IMPOSES 'BLACK LIST' ON MALE CLUBS, WOMEN'S GROUPS MAY GET GRACE PERIOD TO BECOME 'GENDER-FOCUSED'
HCFA co-presidents Scott Ely and Molly Richmond pushed back on the university's claim.
"We reject any notion that we discriminate on the basis of sexual orientation in our fellowship," Ely and Richmond told The Crimson. "Broadly speaking, the student in this case was removed because of an irreconcilable theological disagreement pertaining to our character standards."
The Christian club received the unexpected probation notice from the university just five days after hosting a controversial talk delivered by Jackie Hill Perry, a Christian spoken word artist who was "saved from a lifestyle of homosexual sin." The event was targeted by LGBT student activists as "hate speech" on campus. Prior to the event, the group posted a statement on Facebook saying it was "not intended in any way to promote homophobia, conversion therapy, or hatefulness in any form."
The former assistant Bible course leader in question, however, was asked to resign her position last September.
The university's punishment of HCFA has divided the campus.
Harvard College Queer Students co-president, Kirsi Anselmi-Stith, agreed with Harvard's decision.
"We condemn any and all discrimination against BGLTQ+ individuals, and appreciate that the University is taking this situation seriously," Anselmi-Stith told The Crimson.
HARVARD UNIVERSITY CLASS FOCUSES ON 'OMNIPRESENT' FECES IN FRENCH LITERATURE
Other students say HCFA, a group that has been active on the campus for more than a decade, plays a vital role for people of faith and for the campus community.
"I know many people in HCFA that are strong in their faith and don't support these decisions," one student told The Crimson. "Having groups like HCFA is really important on campus for people of faith."