Gunman kills 1, wounds 1 before killing himself at South Florida mall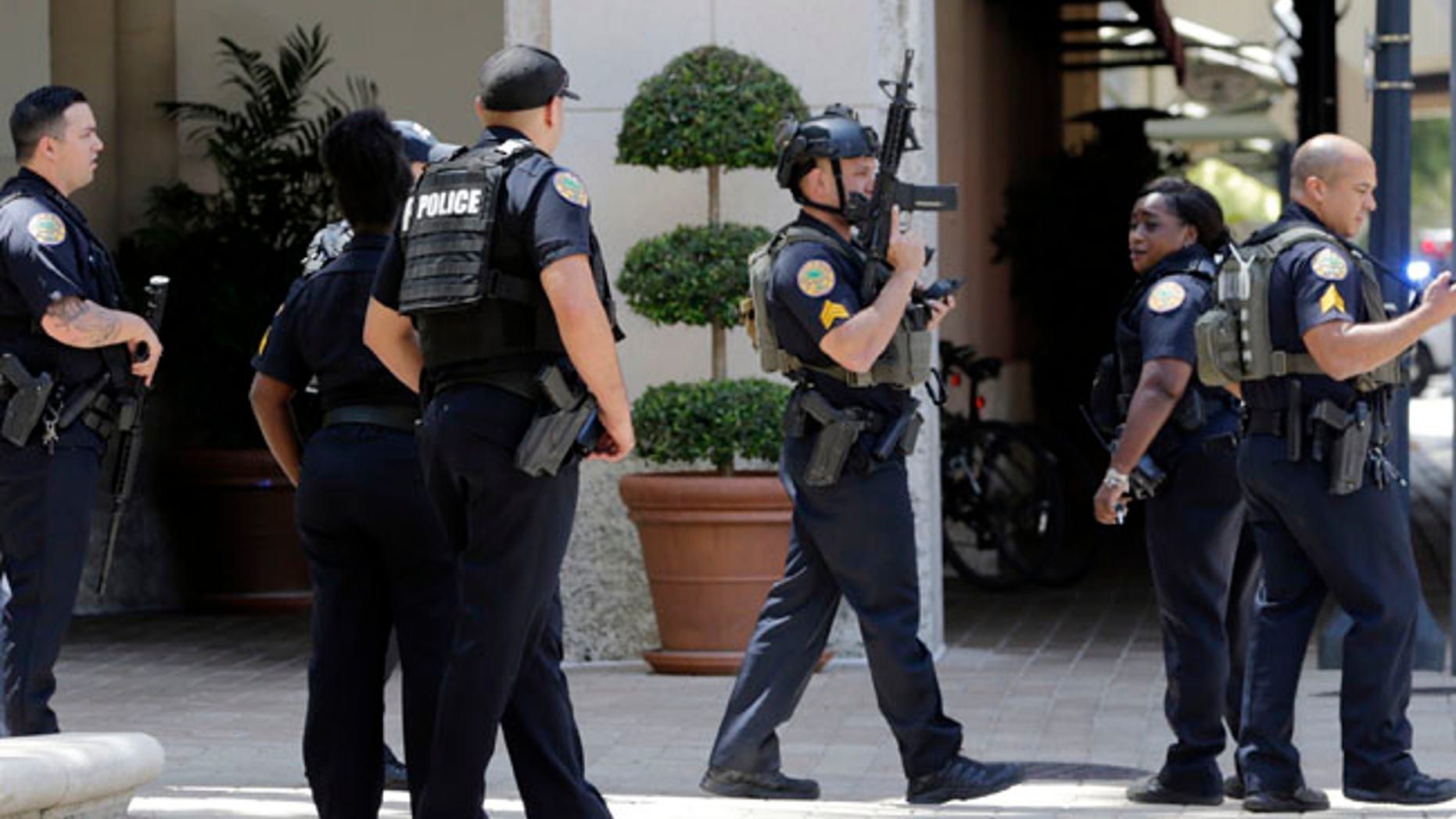 A disgruntled ex-trainer opened fire inside a fitness center in South Florida Saturday, killing a manager and wounding another employee before he killed himself, officials said.
Cops responded to the Shops at Merrick Park mall in Coral Gables and put restaurants, shops, and department stores Nordstrom and Neiman Marcus on lockdown following the shooting, the Miami Herald reported.
Witnesses identified the shooter as Abeku Wilson, a 33-year-old bodybuilder who had been fired from his job at the Equinox gym in the mall earlier in the day, the paper reported.
Wilson returned to the gym with a handgun and shot general manager Janine Ackerman, 35, and trainer Marios Hortis, 42. according to the paper. Ackerman later died at the hospital. The gunfire erupted around 1 p.m.
"I heard from my trainer that it was a trainer that had been let go." Equinox member Shed Boren told the paper, referring to the person responsible for the shooting.
Miami-Dade Police said on Facebook around 3 p.m. Saturday that it was "investigating a shooting at the Shops at Merrick Park. The scene is secure and no one is in danger at this time. We will continue to update with further information."
The crowded patio at Yard House, a nearby sports bar, emptied when the shooting began, the Herald reported.
"People rushed inside," Yard House general manager Tim Hartog said. "People were hiding under tables. It was just crazy."
A reporter at the scene saw a dozen police cars parked outside the mall, which was ringed with crime scene tape.
The mall, which is typically busy on a Saturday, appeared to have been evacuated.
The Associated Press contributed to this report.