Gunfire near Bay Area high school leaves 1 teen dead, another wounded, police say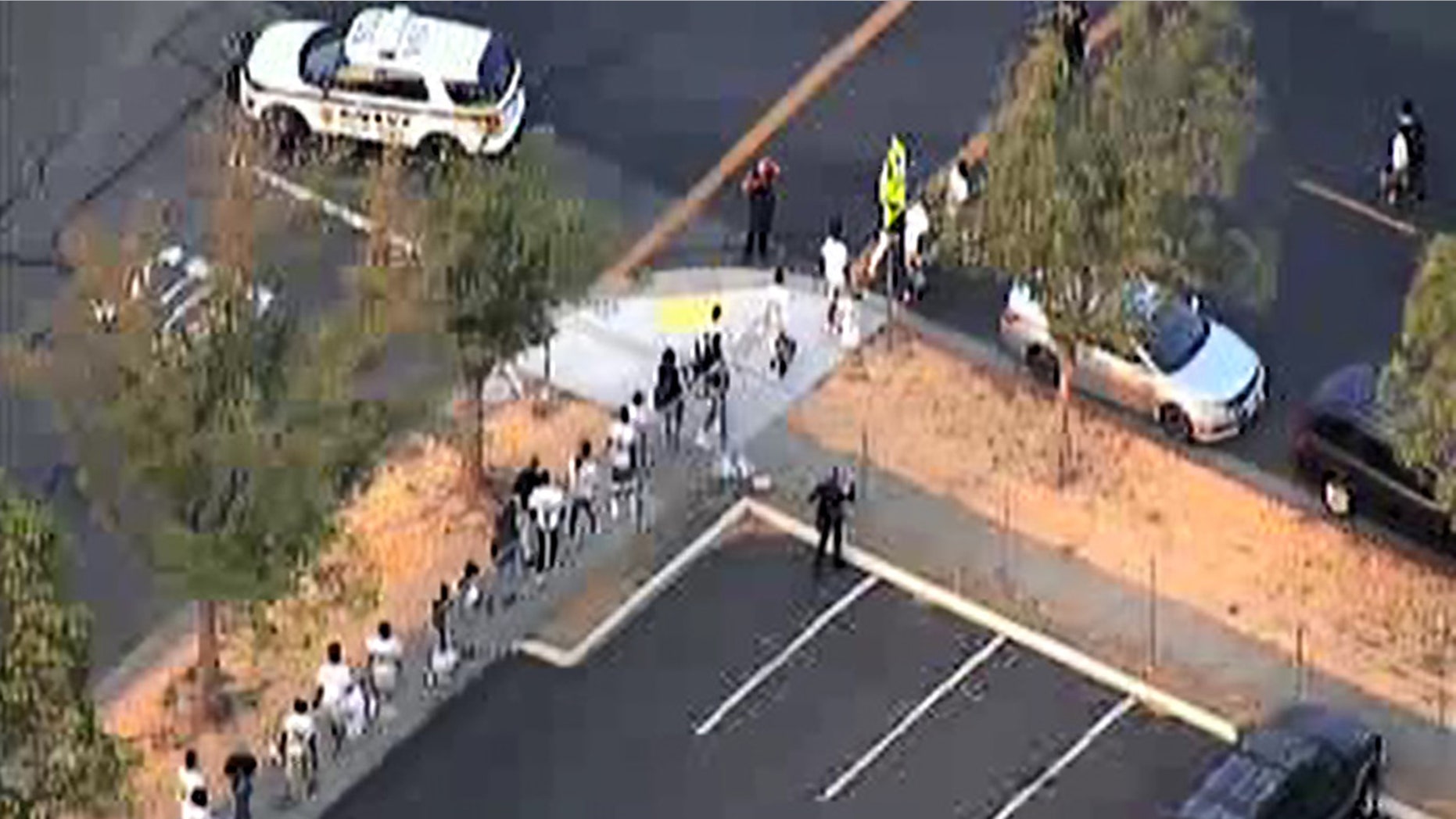 A 16-year-old male was fatally shot Friday afternoon when gunfire erupted near a high school in the San Francisco Bay Area, police said.
Around 5 p.m. local time authorities in Fairfield received calls about a possible shooting near Armijo High School, the San Francisco Chronicle reported.
Responding officers found two wounded victims, a 16-year-old and an 18-year-old. The officers learned the two suspects had fled the scene in different directions, officials said. The 16-year-old victim later succumbed to his injuries.
It was not immediately clear whether the victims or the suspects were Armijo High School students.
The school was put on lockdown during the shooting. Students and attendees of the school's football game were packed into the campus gymnasium.
One suspect attempted to blend in with the crowd but was taken into custody, the Chronicle reported. No weapon was found.
The second suspect was apprehended about an hour later at a nearby residence, FOX 40 reported.
Neither suspect was identified.
Authorities coordinated a designated spot for parents to pick up their children at a nearby parking lot. The school remained closed while investigators combed the area for evidence, police said.
Fairfield is about 50 miles northeast of San Francisco.
The Associated Press contributed to this report.