Good Samaritan aims to save her lifelong church from flooding by digging up the road
A hardworking, faithful 72-year-old woman in Sacramento, California, is doing all she can to save the church she's attended since she was five years old.
And just like the biblical story of the Good Samaritan, Maribeth Bean, told Fox 40 she's been aided by some people passing by – especially homeless people — at Fruitridge Christian Church as the retired utility worker with a bad back digs with a shovel, trying to find the source of a massive underground leak.
CONTEMPORARY CHRISTIAN ARTISTS SEE 'THIRD GREAT AWAKENING' COMING
"I don't want this church to die because I think it's really important in this neighborhood," she said.
The South Sacramento church has had an underground water leak for two weeks in the pavement outside the building, but Bean said the local water district put the responsibility on the church.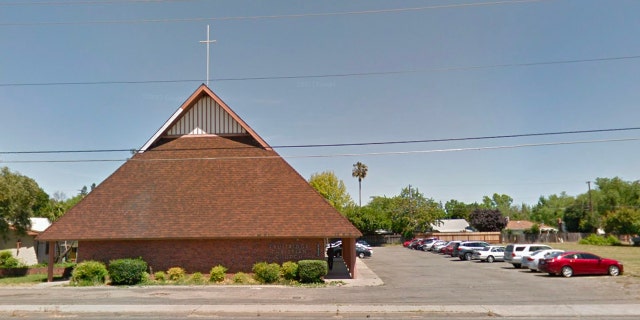 She said plumbers have quoted between $9,000 and $10,000 to find and fix the leak, an amount the church can't afford, so Bean shuts off the water unless someone is inside the church.
CHURCH HANDS OUT $125,000 TO ATTENDEES WITH ONE SIMPLE REQUEST: PAY IT FORWARD
"We'll either fix it ourselves or we'll find another angel that can help us," she said.
The congregation is down to about 20 members but Bean said it's going to take a lot more than an expensive leak to stop her from saving her church.
SMALL TOWN RALLIES TO DEFEND AMERICAN FLAG MURAL
She added: "I don't think you're going to find a person that can love a church and God as much as I have all my life."