Georgia woman listed as man on birth certificate told she must prove gender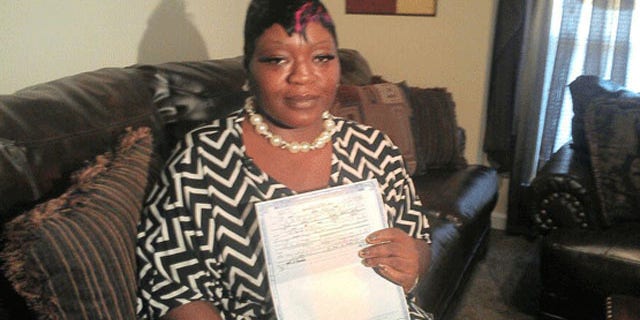 NEWYou can now listen to Fox News articles!
A Georgia woman who was mistakenly listed as a man on her birth certificate for 37 years says she was shocked when she was told by state workers she must prove her gender to correct the problem.
MyFoxAtlanta.com reports Nakia Grimes never noticed she was listed as a male on her birth certificate until she had to renew her driver's license recently. She went to the state's Vital Records Services to obtain a copy of her birth certificate for the renewal.
"When I went to retrieve my birth certificate, I let her know the sex status is wrong," Grimes told MyFoxAtlanta.com. "I'm a woman, was born a woman."
Grimes says she was horrified when the state workers told her in order to change the birth certificate, she had to obtain a notarized note from her doctor verifying her gender.
The Vital Records Services' director tells MyFoxAtlanta.com that they are investigating the incident, and were able to verify Grimes' gender eventually by using her son's birth certificate.