Georgia trooper shot, killed man who tried to drown him, investigators say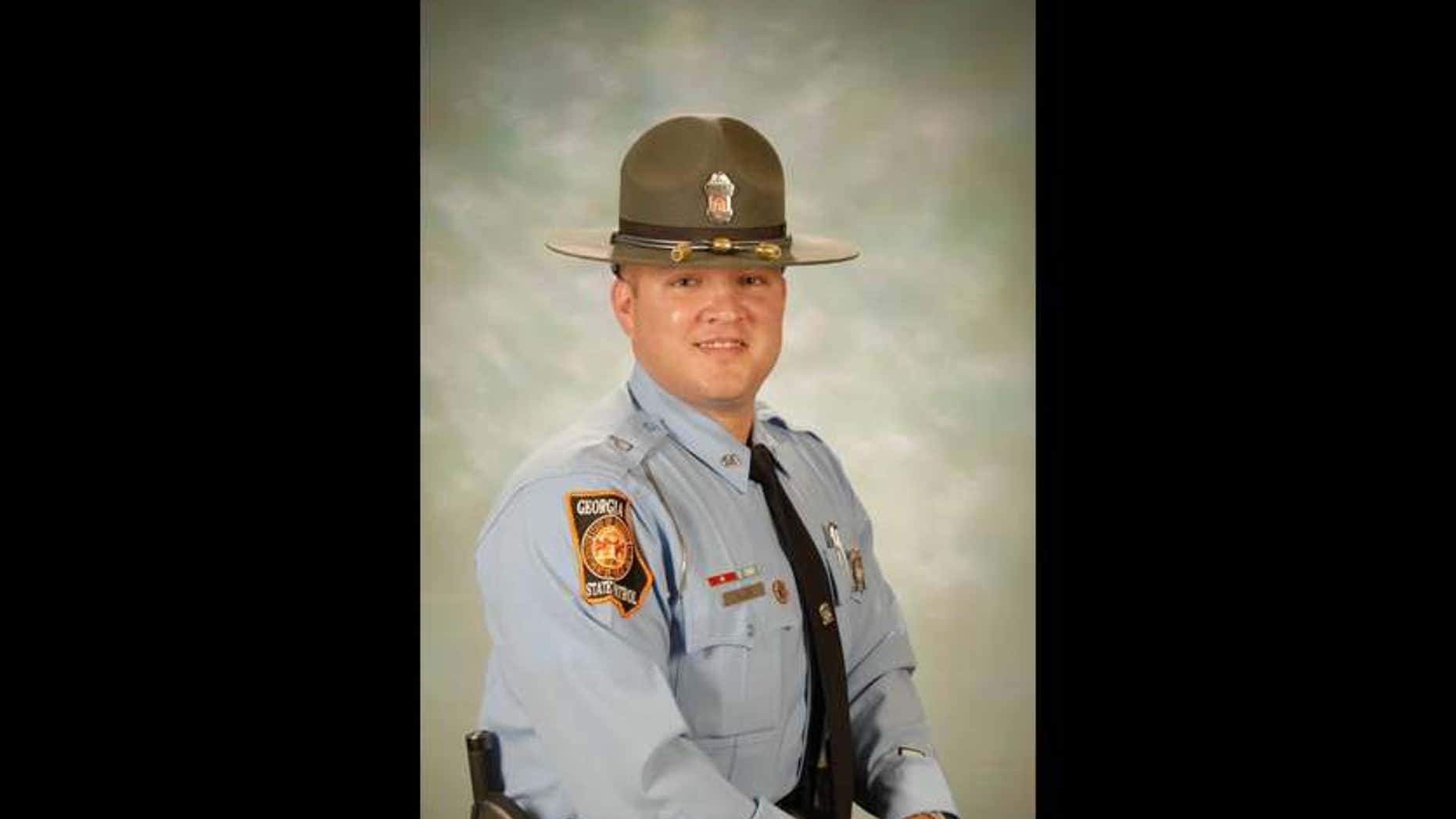 A confrontation at a DUI checkpoint in north Georgia led a trooper to shoot a man who tried to drown him, investigators said Sunday.
Officers were working the checkpoint on Interstate 985 Saturday night when an SUV made an improper U-turn, triggering a chase, Georgia State Patrol spokesman Capt. Mark Perry said.
Georgia Bureau of Investigation officials said the chase ended when the SUV crashed into a patrol car and 36-year-old Rodrigo Guardiola and 31-year-old Epitacio Gudino ran from authorities.
Two troopers pursued the suspects for nearly a mile, Perry added. Sgt. Auston Allen caught up to Guardiola at a creek and tried to arrest the man when he tried drowning the trooper, the state patrol reported.
Allen's Taser failed to subdue Guardiola -- so he shot the man, who later died, investigators said.
Gudino was taken to the Hall County Detention Center.
In all, three officers were hurt, but all were expected to survive, Perry told reporters.
The Associated Press contributed to this report.