Georgia man shot while driving, crashes vehicle; shooter sought, police say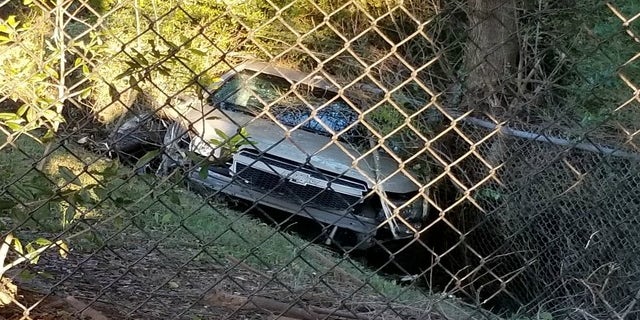 Authorities are hunting for a mysterious gunman after a man was shot while driving, causing him to lose control of his vehicle and crash into a ditch.
The man was driving on Highway 166 near Langford Parkway when another driver in a vehicle pulled up next to him and fired several shots, FOX5 Atlanta reported. The man lost control of his vehicle after he was struck by the bullet and crashed into a ditch.
He was taken to the hospital for a head injury, though it's unclear if it was from being shot or from the car crash.
It's unclear what led to the incident and the shooter remains at large.
The shooting comes just a month after a Georgia model was shot and killed while driving in Clayton County. Kelsey Quayle, 28, was driving down Upper Riverdale Road when someone opened fire, striking her in the neck. She lost control of her car and crashed into another vehicle.
Police have so far made no arrests in its investigation into the mysterious shooting. Authorities released video showing seconds before the collision involving Quayle in hopes of finding the shooter.