Gay Brazilian married in US may face deportation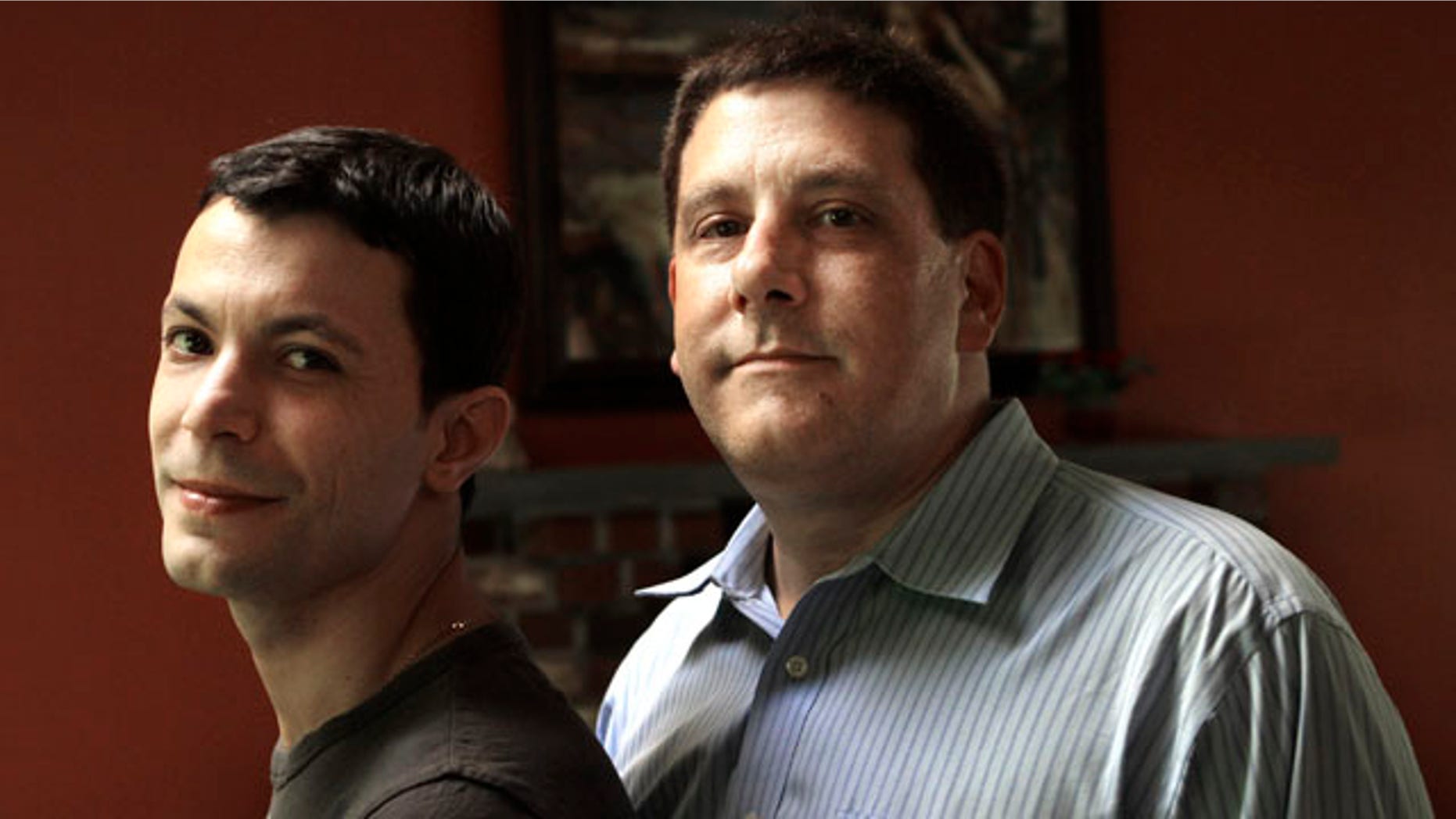 BOSTON – A Brazilian man who was recently reunited with his Massachusetts husband when federal officials temporarily allowed him into the U.S. said he could face deportation because the attorney general won't reverse the immigration ruling that initially separated the couple.
Genesio Oliveira, 31, said Monday that he could be forced to return to Brazil in six months because of Eric Holder's decision.
"I was very depressed," Oliveira said in a telephone interview. "I'm terrified. I thought this would be over by now."
Three years ago, Oliveira and husband Tim Coco, 49, of Haverhill, were forced to live apart when Oliveira was denied asylum over claims he was raped as a teenager. A judge found Oliveira's fear of returning to Brazil "genuine," but ruled he was never physically harmed by the rape.
The Associated Press does not typically name rape victims, but Oliveira speaks openly about his case and allows his name to be used.
The case gained international attention from gay rights and immigrant advocates who criticized U.S. officials for separating a legally married couple.
In June, at U.S. Sen. John Kerry's urging, federal officials temporarily allowed Oliveira back in the country on humanitarian grounds.
Following his return to Massachusetts, Oliveira said the couple believed Holder would reverse the initial immigration decision. Oliveira, whose nickname is "Junior," said that would have allowed him to apply for permanent residency in the U.S. either on the basis of his marriage or as an asylum-seeker who feels threatened by anti-gay violence in his country.
Although Brazil is one of Latin America's most tolerant countries toward gays, a number of Brazilian gays have persuaded U.S. judges to grant them asylum on the grounds they would face persecution if sent home.
"I think (Holder) was never able to help us," said Oliveira. "He has all the authority to help us and he doesn't want to."
The U.S. attorney general's office did not immediately return e-mails and phone messages Monday.
Last year, Kerry asked Holder to grant Oliveira asylum on humanitarian grounds. Then in March, Kerry wrote Homeland Security Secretary Napolitano asking her to issue Oliveira "humanitarian parole" based on his fear of persecution in Brazil.
Humanitarian parole is used sparingly to temporarily allow someone who is otherwise inadmissible into the U.S. for a compelling emergency, according to the U.S. Department of Homeland Security.
A spokeswoman for Kerry said the senator was in Beirut and couldn't immediately comment.
Coco said the couple is looking at all available options now, including trying to reapply for asylum, suing the federal government over the Defense of Marriage Act, or trying to convince lawmakers to pass a federal bill that would allow Oliveira to stay.
"But each one of those options come with risks," said Coco. "Junior could be forced to go back."