Funeral home that doubled as body parts broker forced to shut down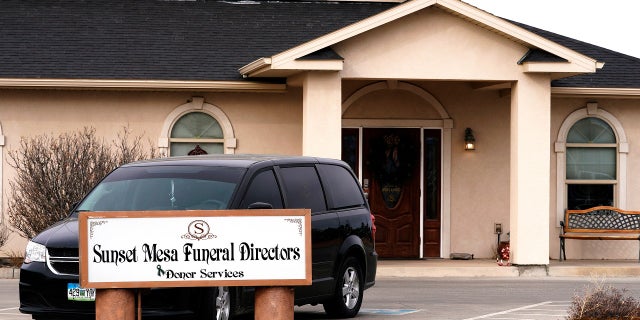 A funeral home and crematory in Colorado that doubled as a body parts broker business was forced to close its doors Monday after it was discovered to have returned concrete, instead of human ashes, to a family.
The state's Office of Funeral Home and Crematory Registration suspended the operations at Sunset Mesa Funeral Directors indefinitely according to a court order, which cited a family who realized the cremated remains returned to them were found to be concrete, not human ashes, Reuters reported.
Last week, FBI officials raided the funeral home where they discovered bags of "dry concrete/cement," Reuters reported citing the order.
Megan Hess, the owner of the business, failed to keep the required paperwork for cremation for at least five years, as well as the final disposition records of the deceased for at least seven years and prematurely disposed of bodies before having the proper permits, the order stated according to the news agency.
In January, the news agency conducted an investigation into the business about "alleged practices" at the funeral home, and Donor Services – the side business that sold donated body parts.
As of Tuesday, the website and phone number for Sunset Mesa was offline, Reuters reported. Reuters couldn't determine whether Donor Services was still open, although its number was also disconnected.
The order only applies to the funeral home and crematory aspect of the business because the office "has no regulatory authority over Donor Services," Reuters reported.
There is no federal regulation regarding the sale of donated body parts to cadavers or for educational purposes, with state laws having little to no oversight, Reuters reported.