From New Jersey to Puerto Rico, post-hurricane frauds are proliferating
The 1,500 or so people who attended a benefit concert and silent auction at a South Jersey beach in October thought their entry fees were going to help Puerto Rico recover from Hurricane Maria.
But police in the shore town of Ventnor say that most of the estimated $18,000 to $20,000 raised at the Puerto Rico Benefit Concert did not go to help ease the humanitarian crisis in the U.S. territory, but instead part or all of it was spent on a yellow pickup truck for organizer Michael Einwechter.
Einwechter, who was arrested Wednesday and charged with third-degree theft of checks and money from the concert, is just the latest person to face allegations of using a natural disaster relief efforts to swindle thousands of dollars from generous but unwitting targets.
From bogus benefit concerts and counterfeit charities to phishing scams, crooks looking to make a quick buck have more and more frequently taken advantage of people's charity in times of need. And the 2017 hurricane season – the fifth most active since records began in 1851 – has been a particularly ripe time for scam artists. They have preyed on victims of storms from Arlene to Rina that have left more than 400 people dead and wrecked hundreds of billions of dollars in damages across the U.S. and the Caribbean.
In the wake of Hurricane Harvey in August the U.S. Computer Emergency Readiness Team issued an advisory amid a rash of phone calls, text messages, emails or posts on people's social media accounts asking for donations to phony charities.
"Users are advised to exercise caution in handling any email with subject line, attachments, or hyperlinks related to Hurricane Harvey, even if it appears to originate from a trusted source," the advisory read.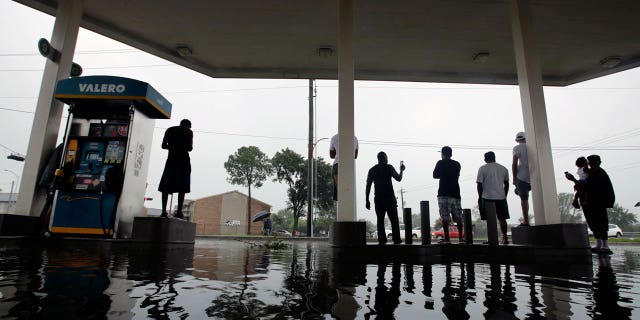 The Federal Trade Commission also posted a charity checklist for donors to follow so they don't get bamboozled. Among their recommendations: Check with the National Association of State Charity Officials to see if a group representing itself as a charity is registered; never donate cash; and be wary of groups that spring up too suddenly after a natural disaster.
Officials in Florida, ravaged by Hurricane Irma in early September, reported more than 8,000 instances of scams and price gouging during and after the storm.
In Puerto Rico, scams are only part of the problem as thousands of Puerto Ricans whose homes were damaged during the storm have waited months for emergency tarps and plastic sheeting to be delivered and many remain without power amid a dispute between an energy company and San Juan officials.
The Associated Press reported earlier this week that a newly created Florida company that won more than $30 million in contracts from the Federal Emergency Management Agency (FEMA) to provide emergency tarps and plastic sheeting for repairs never delivered those urgently needed supplies.
FEMA eventually terminated the contracts with Bronze Star LLC, without paying any money, but from the time of awarding Bronze Star the contract to canceling it four weeks had elapsed. This month FEMA restarted the process the month to supply more tarps for the island.
The news came only days after Montana-based Whitefish Energy Holdings said it was halting work on restoring power in Puerto Rico because the U.S. territory's government had not paid crews. The move led to accusations of overcharging and incompetence and contributed to the resignation of the power company director.
Whitefish said in a letter that the lack of payments is a breach of the $300 million contract that the administration of Gov. Ricardo Rossello canceled last month. Puerto Rico's government, however, said in a statement late Monday that Whitefish is alleging nonpayment and that the power utility is reviewing and auditing Whitefish invoices.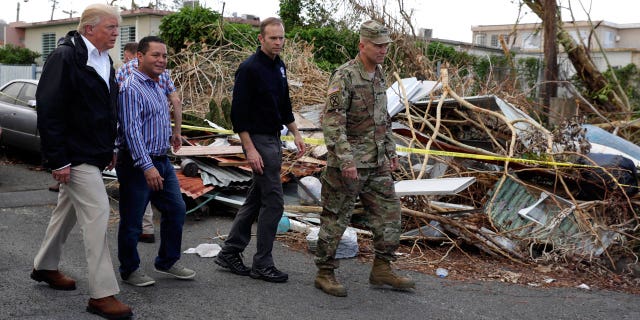 Then there is the case of Emilio Serrallés.
Serrallés, whose real name is Emilio Ismael Vázquez, was featured on the Ellen DeGeneres show after he donated $2 million to Puerto Rican hurricane victims. Claiming to be a member of a wealthy Puerto Rican family that owns the Don Q rum distillery, the man who called himself Emilio Serrallés recently flew to Puerto Rico to distribute donations.
It turns out, however, that he is an ex-con wanted in Florida since 2016 for violating the conditions of his probation after a 15-year sentence for fraud. On top of that, he is also accused defrauding two Florida companies out of nearly $500,000 by using fake checks and fraudulent wire transfers to rent warehouses and cargo planes.
"Nobody knew they were dealing with such a character. I don't know what this guy was thinking, but Robin Hood doesn't exist anymore," Rodrigo Narváez, the manager of the airline 21 Cargo who is owed more than $400,000, told the Miami Herald.
While many of the fraud and scam cases relate to the rash of natural disasters in 2017, authorities are still cleaning up the legal messes that date to Hurricane Sandy in 2012.
Five New Jersey residents earlier this year were charged with filing fraudulent applications for federal Hurricane Sandy relief funding. Last fall officials in the Garden State reported that more than 150 people and businesses have been charged and convicted with running scams related to the storm, which totaled nearly $20 million.
"It's an unfortunate pattern that we see in lots of other areas where a population is vulnerable," New Jersey Attorney General Christopher Porrino told NJ.com. "That's where we see fraudsters perpetrating this conduct."