FOX NEWS FIRST: Ex-boyfriend of 1 Kavanaugh accuser speaks out; McConnell vows final Kavanaugh vote this week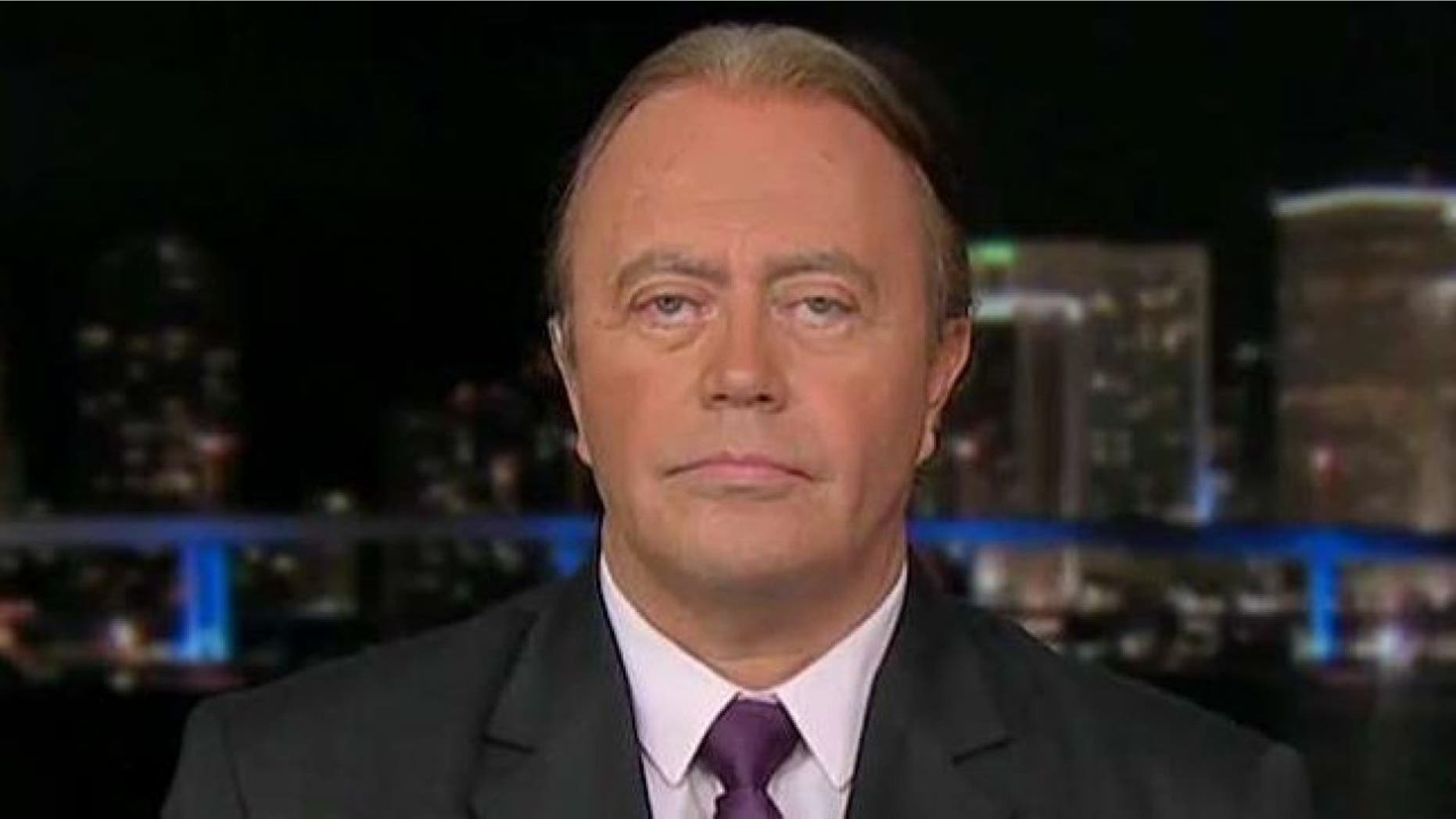 Welcome to FOX News First. Not signed up yet? Click here.
Developing now, Tuesday, Oct. 2, 2018
THE LEAD STORY -  FOX NEWS EXCLUSIVE - A QUESTION OF CREDIBILITY: The ex-boyfriend of Julie Swetnick, the third woman to make uncorroborated, lurid allegations of sexual misconduct against Supreme Court nominee Brett Kavanaugh, told FOX News that she had threatened to kill his unborn child and at times even bizarrely asked him to hit her ... "Right after I broke up with her, she basically called me many times and at one point she basically said, 'You will never, ever see your unborn child alive,'" Richard Vinneccy said on "The Ingraham Angle." According to Vinneccy, Swetnick told him at the time, 'I'm just going to go over there and kill you guys.'" Vinneccy, who said he dated Swetnick off-and-on for seven years, maintained that she never once mentioned to him her extraordinary claims, apparently made for the first time last month, that Kavanaugh had engaged in systemic gang rapes decades ago.
Swetnick is represented by anti-Trump lawyer Michael Avenatti. He did not immediately respond to FOX News' request for comment on Vinneccy's allegation. However, in an interview on CNN Monday night, he cast doubt on Vinneccy's credibility and characterized him as an estranged ex-boyfriend.
FBI BACKGROUND CHECK OF KAVANAUGH EXPANDED: President Trump has instructed White House Counsel Don McGahn to allow the FBI to speak with anyone the bureau deems appropriate in connection with the supplemental background investigation into Supreme Court nominee Brett Kavanaugh, a source familiar with the probe told FOX News ... The source said Trump made the decision after a conversation with McGahn over the weekend. The source added that the president's only stipulation was that the investigation wrap up by Friday. The expansion of the FBI's background check on Kavanaugh came as it was revealed that Mark Judge, a high school friend of Kavanaugh accused of witnessing the alleged sexual assault of Christine Blasey Ford, was being interviewed by the FBI.
Meanwhile, in the Senate, Majority Leader Mitch McConnell vowed there would be a final vote on Kavanaugh's confirmation in the Senate this week, saying "the time for endless delay and obstruction has come to a close." He accused Democrats of wanting "totally unbounded fishing expedition of indefinite duration" into the accusations against Kavanaugh so that they could delay his confirmation past the November midterm elections.
TRUMP CALLS OUT 'HYPOCRITICAL' DEMOCRATS: In an wide-ranging rally Monday night in Tennessee, President Trump, in no uncertain personal terms, derided Democrats as shameless hypocrites for questioning the integrity of Kavanaugh .... Just hours after he cryptically said in the Rose Garden that he had "somewhat compromising" information about a certain "aggressive" Democratic senator in some "very bad situations," Trump took aim at some members of the Judiciary Committee who grilled Kavanaugh at last week's nationally televised hearing, particularly Sens. Richard Blumenthal, D- Conn. and Cory Booker, D-N.J. and a potential 2020 presidential candidate.
A TRUMP CARD, IN CASE KAVANAUGH FALLS: Even if the nomination of Supreme Court nominee Brett Kavanaugh ultimately fails in the Senate, President Trump should re-nominate the judge ahead of the midterm elections and let the voters decide if they want him on the court, Sen. Lindsey Graham, R-S.C., told FOX News on Monday night ... "Here's what I would tell the president: I would appeal the verdict of the Senate to the ballot box," Graham said on "Hannity." "This good man should not be destroyed. If you legitimize this process by one vote short, we'll be on to the next person. I'd hate to be the next person nominated. I would feel horrible that we destroyed Kavanaugh. "So what would I do? I would re-nominate him and I would take this case to the American people and I'd ask voters in Indiana, in Missouri, in North Dakota and other places where Trump won - saying who he would nominate if he got to be president – and see if the voters want to appeal the verdict of their senator."
NORTH KOREA'S 'SUBTLE' NEGOTIATION: North Korea warned Washington through its state media Tuesday that a declaration ending the Korean War shouldn't be seen as a bargaining chip in denuclearization talks — but suggested lifting sanctions might be ... According to the Associated Press, the North's official news agency issued a commentary claiming Pyongyang has taken significant measures to end hostile relations between the two countries but said the U.S. is "trying to subdue" it through sanctions, a not-so-subtle call for Washington to lift sanctions if it wants further progress in their stalled nuclear negotiations.
A SAD ENDING IN MISSING BOY SEARCH: The body found in a North Carolina creek last week believed to be that of Maddox Ritch was confirmed on Monday to be the missing 6-year-old autistic boy, police said ... "Sadly, the body found in Long Creek on Thursday has been confirmed to be little Maddox Ritch," the Gastonia Police Department tweeted. "The investigation is ongoing." Ritch's father reported him missing on Sept. 22 after he ran away from him at Rankin Lank Park, roughly 30 miles west of Charlotte. The child, who had nonverbal autism, ran ahead of him and disappeared. The dad, Ian Ritch, was with a unidentified friend at the time of the incident.
AS SEEN ON FOX NEWS
NEGOTIATIONS IN BAD FAITH: "If [Sen. Jeff] Flake thought he was trying to build a bridge with the Democrats, it was built on sand because they never were going to be satisfied."  – New York Post columnist Michael Goodwin, on "Your World with Neil Cavuto," sounding off on retiring Sen. Jeff Flake, R-Ariz., predicating his "yes" vote to confirm Brett Kavanaugh's Supreme Court nomination on an FBI investigation. WATCH
FUMING OVER KAVANAUGH: "This entire thing makes me want to heave. If you think this is about searching for the truth, you ought to put down the bong." – Sen. John N. Kennedy, R-La., on "The Story with Martha MacCallum" on those who think the investigations on Brett Kavanaugh are aimed at truth-seeking. WATCH
TRENDING
Death toll in Indonesian quake at 1,234, including at least 34 children at Bible camp.
Border Patrol agent admits to accidentally starting 45,000-acre wildfire after gender reveal goes wrong.
Matilda, Trump face off in new statue display commemorating 30th anniversary of children's book. 
Chelsea Manning, convicted leaker, compares living in U.S. to prison.
THE SWAMP
Beto O'Rourke apologizes for 1991 article, demeaning comments.
Domestic abuse allegations against Keith Ellison cannot be substantiated, Dems' lawyer says.
Obama backs Ocasio-Cortez in new wave of midterm endorsements, snubs Beto.
PROUD AMERICAN
NASA marks 60th anniversary: Five historic moments in space exploration.
U.S. Air Force rolls out new official uniform.
Trump awards Medal of Honor to former Army medic.
ACROSS THE NATION
Kennedy: Where are the answers to the Vegas massacre?
Parkland victim's dad: No, Alyssa Milano, the NRA did not kill my daughter.
Michigan to enforce work requirements for select food stamp recipients.
MINDING YOUR BUSINESS
Trump's new trade deal: What to know.
U.S. stocks surge after U.S., Canada, Mexico reach trade deal.
Wilbur Ross: New NAFTA deal a 'win' for U.S. dairy.
GE CEO John Flannery out, replaced by Lawrence Culp.
These stores are closed on Thanksgiving.
Online sales taxes take effect in these states.
Rifle makers' shares drop with new gun-control laws in focus.
Charles Payne: How Sriracha Hot Sauce got its start.
Pepsi CEO Indra Nooyi's last day: A look at her legacy.
FOX NEWS OPINION
Christian Whiton: Trump has just revolutionized global trade by replacing NAFTA with USMCA.
David Bossie: Let Trump be Trump on trade.
Ben Shapiro: So, Democrats, what are you hiding from the FBI?
HOLLYWOOD SQUARED
Louis C.K. embraced by crowd at NYC comedy club during try at comeback: report.
Kanye West clarifies remark calling to 'abolish' the 13th Amendment | Kanye reaches out to Kaepernick
Meghan McCain returning to 'The View' following death of her father, John McCain.
Jemele Hill jumps to The Atlantic from ESPN after expressing anti-Trump sentiments.
DID YOU HEAR ABOUT THIS?
Facebook avoids U.S. government wiretap of encrypted Messenger phone calls.
Earth's history could be used to spot plant life on alien worlds.
First test tube lion cubs in the world are living a 'healthy and normal' life.
STAY TUNED
FOX Nation is coming! - Sign up now and find out about its exciting launch!
On Facebook:
Check out 'FOX News Update,' our new Facebook-exclusive news program!
On FOX News: 
 
FOX & Friends, 6 a.m. ET: Special guests include: Judge Andrew Napolitano; Sebastian Gorka; David Limbaugh; Tucker Carlson; and Steve Doocy on his new book, "The Happy Cook Book."
Your World with Neil Cavuto, 4 p.m. ET: U.S. Rep. Darrell Issa. House Judiciary Committee; Kentucky Gov. Matt Bevin.
The Ingraham Angle, 10 p.m. ET: Special guests include: Former U.S. attorney Joe diGenova and National Review columnist and FOX News contributor Andrew McCarthy.
On FOX Business:
Mornings with Maria, 6 a.m. ET: Special guests include: Ian Bremmer, Eurasia Group president; Dave Clark, Amazon senior vice president of worldwide operations; Kevin Hassett, chairman of the White House Council of Economic Advisers; Herman Cain; Jason Rowley, Phoenix Suns president and CEO.
Varney & Co., 9 a.m. ET: U.S. Sen. Roger Wicker, R-Miss.; Vivek Wadhwa, Harvard Law Distinguished Fellow; U.S. Sen. Joni Ernst, R-Iowa; Kayleigh McEnany, RNC spokeswoman.
Cavuto: Coast to Coast, Noon ET: U.S. Rep. Lee Zeldin, R-N.Y.
The Intelligence Report, 2 p.m. ET: U.S. Rep. Sean Duffy, R-Wis.; Scott Bolden, former D.C. Democratic Party chairman;  David Nelson, chief strategist for Belpointe.
On FOX News Radio:
The FOX News Rundown podcast: On Monday, President Trump announced a revamped trade agreement with Canada and Mexico. Melissa Francis, co-anchor on FOX Business Network's After the Bell, and FBN producer Jaimie La Bella explain the benefits for America and what's in the agreement. The FBI is conducting a week-long investigation into the sexual misconduct allegations against Supreme Court nominee Brett Kavanaugh. Ron Hosko, former assistant director of the FBI, discusses what to expect. Plus, commentary by columnist for FOXNews.com and the New York Post, Karol Markowicz.
Want the FOX News Rundown sent straight to your mobile device? Subscribe through Apple Podcasts, Google Play, and Stitcher.
The Brian Kilmeade Show, 9 a.m. ET: The Kavanaugh confirmation saga and the midterms will be among the top topics of debate with the following special guests: Allen West; Washington Times columnist Charlie Hurt; Chris Stirewalt. Tucker Carlson gives the inside story on his new book, "Ship of Fools."
The Tom Shillue Show, 3 p.m. ET: Attorney and author David Limbaugh joins Tom Shillue to discuss his new book, "Jesus Is Risen: Paul and the Early Church" and the latest news of the day!
#OnThisDay
 
1985: Hollywood legend Rock Hudson dies of complications from AIDS and becomes the first major U.S. celebrity to die of the disease. His death raises national awareness of the then-growing epidemic.
1959: "The Twilight Zone," hosted by Rod Serling, premieres on CBS.
1950: The comic strip "Peanuts," by Charles M. Schultz, makes its first appearance in newspapers.
FOX News First is compiled by FOX News' Bryan Robinson. Thank you for joining us! Enjoy your day! We'll see you in your inbox first thing Wednesday morning.