Boy's body found in North Carolina creek confirmed to be Maddox Ritch
The body found in a North Carolina creek last week believed to be that of Maddox Ritch was confirmed on Monday to be the missing 6-year-old autistic boy, police said.
"Sadly, the body found in Long Creek on Thursday has been confirmed to be little Maddox Ritch," the Gastonia Police Department tweeted. "The investigation is ongoing."
Ritch's father reported him missing on Sept. 22 after he ran away from him at Rankin Lank Park, roughly 30 miles west of Charlotte. The child, who had nonverbal autism, ran ahead of him and disappeared. The dad, Ian Ritch, was with a unidentified friend at the time of the incident.
"I'm not eating. I'm not sleeping," Ritch said last week during a news conference with Gastonia police and the FBI. "I'm just worried about getting my little boy back. I thought after the first night, he would be fine."
WOMAN SAYS SHE SAW MADDOX RITCH AT NORTH CAROLINA PARK THE DAY HE WENT MISSING; AUTHORITIES INVESTIGATE DEATH
His mother, Carrie Ritch, said, "Maddox is my whole word and my reason for living."
The FBI's Charlotte branch said on Monday their investigation remains ongoing, and authorities are still looking to speak to people who may have encountered Ritch on the day he went missing.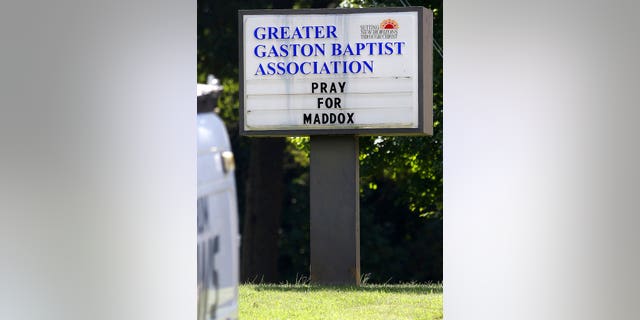 "Please, don't spread rumors, theories, or speculation on social media about Maddox Ritch," the FBI tweeted. "The investigation is ongoing, we are working hard to determine how he got into the creek. If you were in the park, & we haven't talked to you, call the @GPDNC tip line at 704-869-1075."
Police said it's unclear when Ritch's autopsy will be complete. His funeral is scheduled for Friday.
Fox News' Katherine Lam and The Associated Press contributed to this report.