Trump awards Medal of Honor to former Army medic
President Trump on Monday awarded the military's highest honor to a former U.S. Army medic and Green Beret who saved soldiers' lives during a battle with terrorists in Afghanistan in 2008.
Former Staff Sgt. Ronald J. Shurer II, of Alaska, received the Medal of Honor during a ceremony at the White House. Trump said it was a "proud and special day for those of us here in the White House because Ron works right here alongside us," with the U.S. Secret Service.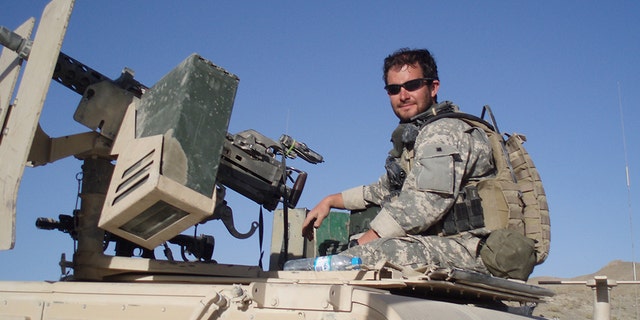 A former Green Beret, Shurer was working as part of the Special Operations Task Force-33 during Operation Enduring Freedom on April 6, 2008 when his unit came under enemy fire from hundreds of well-trained and armed terrorists in Shok Valley.
As the only medic on the team, Shurer aided four critically wounded U.S. units and wounded soldiers as he fought his way up a mountain. He helped evacuate his team from the area, "carrying and lowering the casualties down the mountainside, using his body to shield them from enemy fire and debris."
During this time, he also fought insurgents, and was shot in his helmet and his arm.
MARINE VETERAN, 80, WILL GET MEDAL OF HONOR FOR VIETNAM VALOR
"For more than six hours, Ron bravely faced down the enemy," Trump said during Monday's ceremony. "Not a single American died in that brutal battle thanks in great measure to Ron's heroic actions."
Ahead of officially awarding Shurer the prestigious honor, Trump explained that Shurer was initially rejected from the military "due to a medical condition." He said that after the terrorist attacks of 9/11, Shurer reapplied and was accepted in the U.S. Army in 2002, in which he became a medic and a Green Beret.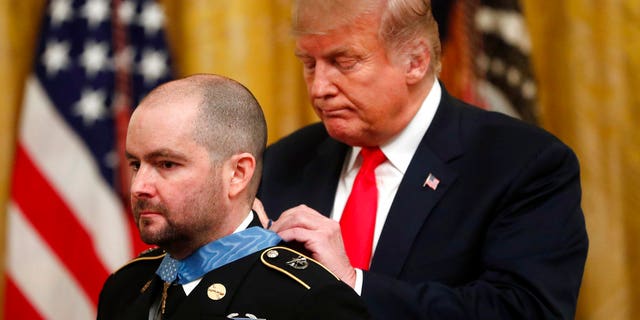 Trump said that around a year ago, Shurer was diagnosed with cancer. "He's braved, battled, worked, he's done everything he can, that cancer he's been fighting it every single day with courage and with strength, and he's a warrior," Trump said.
The president added, "He's the best dad and role model two boys could ever ask for."
Shurer was previously awarded a Silver Star for his efforts.